How to Become
a Digital Marketer
Education Pathways, Skills, and Certifications
In 2021, digital marketers are an indispensable part of most companies. They play an important role in attracting and retaining customers. Since it's possible to do this work remotely, it's also a job that has remained attractive throughout the COVID-19 pandemic.
With the way companies advertise constantly evolving, digital marketers are expected to remain in high demand. If you'd like to start a career in digital marketing, read on to explore the details of this occupation.
What Is a Digital Marketer?
A digital marketer is responsible for promoting products and increasing a company's brand awareness. To do this, they must use all of the digital channels relevant to the company they work for. Additionally, a digital marketer will analyze key performance indicators (KPIs) to measure whether a marketing campaign has been successful.
There are many types of digital marketers, but they all must analyze and interpret consumer behavior. Otherwise, they won't know whether their campaigns will meet customers' expectations. To reach customers, a digital marketer will use tools like social media platforms, websites, email, and online polls.
What Does a Digital Marketer Do?
A digital marketer is in charge of creating digital marketing campaigns to attract customers and help a company increase its awareness and subsequently, its profits. They must regularly create new content so that the company stays up to date.
Below are some of the main duties of a digital marketer.
Creates Digital Marketing Strategies
A digital marketer creates marketing plans and strategies to identify what customers need and how a business can attract their attention and meet those needs.
To put together a successful marketing strategy, a digital marketer first needs to identify the target audience. Second, they must set goals and see what tools the company has that can help the marketer meet those goals.
Third, they will identify what makes the company unique, and include this in the campaign. Finally, the marketer will deploy the campaign and track its performance, looking for ways to make future campaigns more successful.
Analyzes KPIs to Take New Action
Analyzing KPIs is an important part of digital marketing because it's the best way to tell if your campaign has been successful. The KPI you will monitor depends on the type of digital marketing you do. For example, the main KPIs of a Social Media Manager is following, impressions, and shares, while the KPI most relevant to an SEO expert is organic traffic.
To analyze KPIs correctly, you have to ensure that they are relevant to your audience. KPIs analysis is essential to taking new marketing action.
Implements New Technology to Reach Customers
An important part of digital marketing is harnessing new digital inventions to reach more customers faster. For example, using machine learning algorithms is a helpful way to generate new leads.
These days, many companies rely on data to make important business decisions. Data scientists can help digital marketers by analyzing gathered data and automating marketing procedures. By doing this, marketing teams can reach more customers in less time, and increase consumer satisfaction.
Digital Marketing Education Pathways
As with any other career, getting a certificate or a degree in digital marketing is necessary if you want to stand out. To become a digital marketer, you can enroll in a coding boot camp, take an online course, or apply for a bachelor's program.
Choosing the right path can be hard if you don't know the advantages and disadvantages of each option. Below, we've broken down each type of learning to help you make the right decision.
Digital Marketing Degrees
In digital marketing, you can get any of the degrees below.
Bachelor of Science
Bachelor of Arts
Master of Science
Master of Arts
A bachelor's degree is often considered a prerequisite to success in any career. By getting a bachelor's degree in digital marketing, you will learn theoretical and practical skills. This will make it much easier to get a well-paid job.
Getting a bachelor's degree will also open you up to a broad array of career possibilities. You might want to pursue a career in marketing or graphic design.
However, keep in mind that companies are always looking for the most highly qualified professionals to join their teams. Consequently, getting a Master's Degree in Digital Marketing will mean you're even more likely to land a job.
Digital Marketing Bootcamps
Digital marketing boot camps are training programs for those seeking in-demand tech skills. By enrolling in a digital marketing boot camp, you will be able to launch a career after just a few months of study.
At coding boot camps such as General Assembly, you will be able to learn digital marketing from experts and will complete marketing projects. You will leave equipped with job-ready skills and a portfolio of work to show off during job interviews.
A digital marketing boot camp is a great choice if you want to launch a career in much less than four years, or if you are looking for a part-time program.
Digital Marketing Courses
Over the years, the demand for massive open online courses has increased significantly. Companies like Coursera and Udemy offer digital marketing courses that can help you add value to your skillset. MOOCs are adaptable to any schedule, are taught online, and are usually inexpensive.
Taking a MOOC course in digital marketing is an excellent choice if you want to get an entry-level job in less than six months. Note that these course providers don't offer support from a career team, so it may be more difficult to find employment.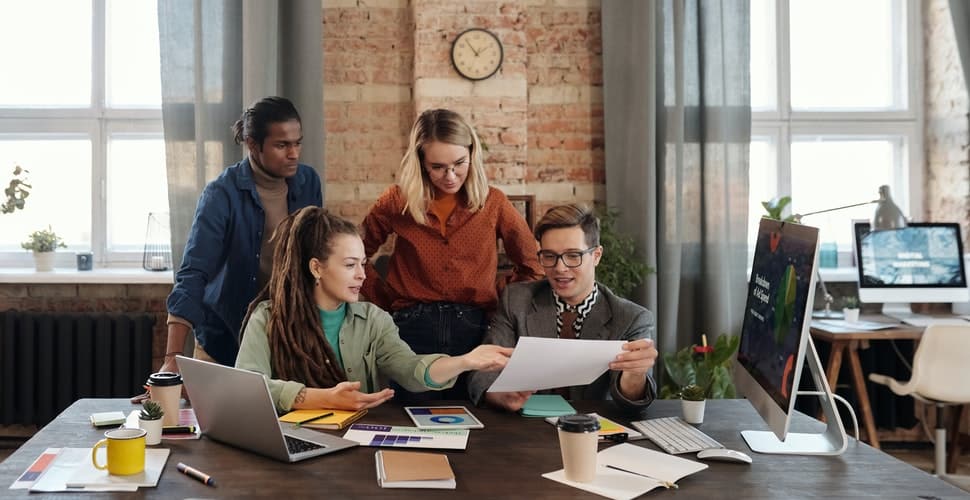 How to Become a Digital Marketer A Step-by-Step Guide
Although demand for digital marketers is increasing, the competition for jobs is still fierce. If you want to get the skills you need to succeed, follow the step-by-step guide below.
Identify what keeps you motivated
Loving what you do is one of the keys to success. Identifying what keeps you motivated and excited will help you stay on track.
If you set goals for yourself, you will find it easier to stay focused. Set both personal goals and professional goals before starting your job hunt.
At this point, you should know what kind of digital marketer you want to become. For example, if you love dealing with customers, you might want to become a social media marketer.
Broadening your skill set is important, and choosing the right type of education is a key part of this. If you aren't sure whether you should commit to a college degree, you should enroll in a boot camp instead. Either way, you will end up fully equipped with industry-relevant skills.
No matter how vast your skillset is, you still need to meet the right people if you want to find a job. At networking events, you can meet others working in marketing and increase your job opportunities.
Practice continuous learning
After you get a job, you still need to keep your skills fresh. To do this, you should practice continuous learning, which will also open you up to further job opportunities or promotions.
Top Digital Marketing Skills
Soft skills are the same no matter what area of marketing you go into. However, the hard skills required will vary. Digital marketers need to update their skills and tools more often because of the rate of development in online communication. All digital marketers must learn the three skills below.
Search Engine Optimization
Anyone going into digital marketing should know at least the basics of SEO. If you create SEO-rich content, your digital marketing campaign will be much more successful.
Good SEO will make your content easier to find. For example, only websites with rich SEO content will appear on the first result page of a search engine. This makes it easier for potential customers to reach a company and buy its products or services.
Content is the core of digital marketing, and it's what keeps customers engaged. With so many avenues available for delivering content, content marketing has become a huge job. It can involve skills such as video production, copywriting, and social media use.
Although email marketing is not new, it is still a popular form of marketing. Using email, you can engage customers, convert leads, and build brand loyalty. By sending useful content like coupons, event invitations, and important updates, you can see what your subscribers react best to. This gives companies valuable insight into their customers.
Digital Marketer Salary and Job Outlook
Entry-Level Digital Marketer Job Requirements
You don't have to have a degree or work experience to get an entry-level job in digital marketing. However, you will need a portfolio to use during interviews, and classroom or professional work experience can help you build one. The average salary for an entry-level digital marketing position is $41,000 per year, according to PayScale.
How to Prepare for Your Digital Marketer Job Interview
In most cases, employers are looking for digital marketers whose work is based on facts. Before you go for an interview, make sure your portfolio is updated to demonstrate that your work is effective.
In a digital marketing job interview, you may be asked both technical and non-technical questions. Below are a few of the possibilities.
?
Digital Marketer Job Interview Practice Questions
What digital marketing platforms and software are you most familiar with?
What do you think is the next major trend in digital marketing?
Are you more knowledgeable in inbound or outbound digital marketing?
Explain how you know whether a marketing campaign has been successful.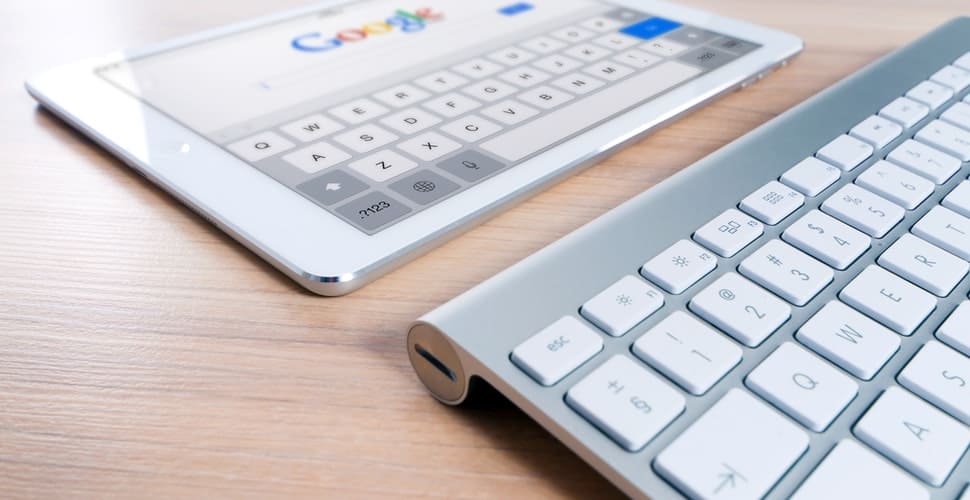 Digital Marketer Certifications
Certifications are not mandatory if you want to become a digital marketer, but they can certainly boost your career. They are a good way to stay up-to-date with digital trends and can give you an edge over other job candidates.
Below, you'll find some of the professional certifications available in digital marketing.
Google Ads - Measurement Certification
This certification will demonstrate that you understand the metrics of Google's measurement solutions. After you complete this certification, you'll be able to improve a company's Google Ads performance by turning insights into action.
Google Campaign Manager Certification
This certification is designed for those who have previous experience with Google Marketing Platform products. It covers reporting, planning, implementing, and troubleshooting reservation buys. This certification can be a big help in demonstrating your ability to develop a marketing campaign.
Google Ads - Display Certification
This certification will show employers that you're an expert in using Google Display. After completing this certification, you will know how to achieve specific marketing goals by creating effective Display strategies.
How Long Does It Take to Become a Digital Marketer?
The amount of time you dedicate to becoming a digital marketer will depend on the education pathway you have chosen. If you're getting a bachelor's degree and then a master's degree, you'll need to set aside about five years for education, plus one or two years to get some basic experience in the field.
On the flip side, if you attend a boot camp or take an online course, it might take you just three months to a year to learn the skills, plus one or two years of gaining professional experience.
Why You Should Become a Digital Marketer in 2021
Traditional marketing techniques are outdated, and digital tools are now essential to advertising. Becoming a digital marketer will allow you to get a job in a wide variety of industries. Better yet, you'll also earn a decent salary. Furthermore, the job outlook is very promising, as the demand for digital marketers is on the rise.
If you like to be creative and work with customers, this career might be a perfect fit.