How to Get
a Job at Blizzard
Hiring Process, Careers, and Job Search FAQs
Do you want to work for a company that produces exciting gaming content? Blizzard develops some of the most well-known video games in the world, including World of Warcraft and Diablo. This guide will tell you everything you need to know about getting a job at Blizzard. We'll cover employee benefits, culture, and how to prepare for your interview.
About Blizzard: Company Profile
Blizzard (or Blizzard Entertainment) is a company that produces some of the most popular computer games. It is one of the leading software developers for games, attracting millions of subscribers. Blizzard continues to update its games while also expanding into esports tournaments. Blizzard Entertainment's parent company is now Blizzard Activision Media.
Blizzard has been in the gaming industry since 1994. As well as World of Warcraft and Diablo, Blizzard has developed Overwatch, Hearthstone, StarCraft, and other arcade collections. If your goal is to be a software engineer or a video game designer, Blizzard will give you excellent career experience.
What's It Like Working for Blizzard?
Working at Blizzard is unique because it works hard to foster a culture of creativity. As well as good pay and benefits, you'll also work with supportive colleagues in an exceptionally positive working environment. However, you may not find as much career growth or security as you like.
Life at Blizzard: Blizzard Company Culture
Blizzard is committed to fostering a creative culture within the company. You are invited to share your passions with the company, whether it's comics, science fiction novels, or a new technology.
One of Blizzard's core values is to make sure that its employees are continuously learning and growing. Technology is perpetually developing, and so is the video game industry. Blizzard encourages everyone to share ideas and learn from each other.
What Do Employees Say About Blizzard?
Blizzard employees praise the company for making sure employees are not overworked, according to reviews on Glassdoor. The majority of employees talk about working with colleagues and peers who are helpful. The pay and benefits are also very competitive.
However, there were also concerns about a lack of career growth and promotion opportunities. While people seem to love working there on the whole, a few employees express concern over the future of Blizzard due to the management being slow to respond to the fast-changing industry.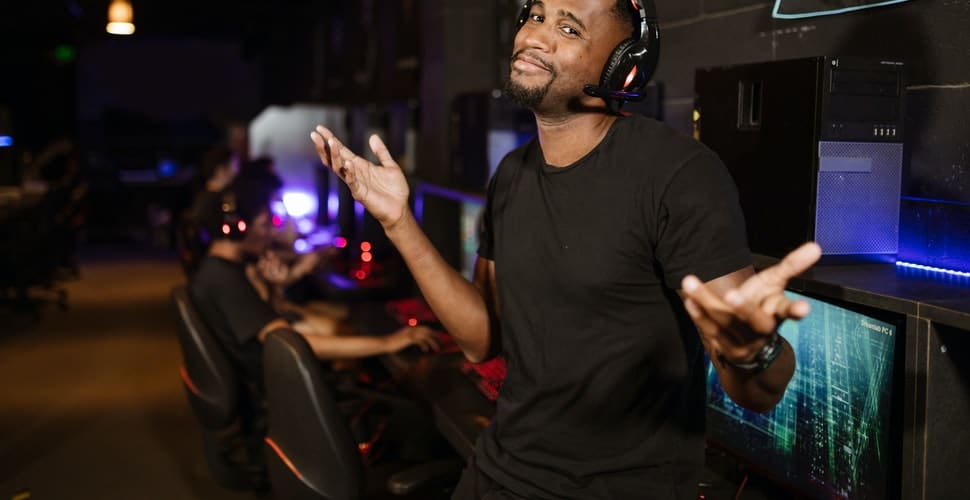 Applying for a Job at Blizzard: Overview
The application process at Apple consists of four steps. You need to complete an online application, an initial interview, an evaluation test, and a final interview. In the end, if Apple decides to hire you, you will go through an orientation process to get you on board.
Look for a job to apply for on the Careers page
Submit your application and resume online
Once you find the job that you want to apply for, you will be directed to their application platform where you can upload your resume and cover letter.
Prepare for a phone interview
A member of the recruitment team will call you for an initial phone interview. This is a quick screening call to see if you will be selected for a second interview.
Get ready for a panel interview
If you pass the screening call, you will have a second interview with a panel. This time, the interviewers will be from the team you will work with. You need to demonstrate your relevant knowledge and skills for the job that you are applying for.
If you are applying for a game developer position or something similar, then you will be asked to complete a design test to show your technical skills and talent. Once you are done with the design test, there will be more discussions with your potential team.
Wait for a call from the recruiter
If you are selected for the job, the HR department will reach out to you to discuss the job offer, including the benefits and duties of the position. You will then have to decide if you will accept the job or not. If you accept, prepare to submit relevant documents.
The hiring process at Blizzard is relatively simple. Once you've found an open job you're suited for, a hiring manager will review your application. If successful, you'll be invited to two rounds of interviews. You may also be required to take a technical test.
You can search job titles on Blizzard's careers page. They may also list open jobs on other platforms such as LinkedIn, Glassdoor, and Payscale. Once you find a job you want to apply for, you will be redirected to the application portal to upload your resume.
For your application, you'll need to include your work and educational background. You'll have to demonstrate you are eligible to work in the country and if you'd be willing to relocate. Blizzard is an equal opportunity employer. It's up to you whether you share information on gender, race, and disability.
Blizzard Interview Process
There are two interviews that you have to go through as part of Blizzard's hiring process. First, you will participate in a phone interview with a recruiter who will verify the information that you provided in your online application. This is an initial screening to see if you are a good fit for the selected job and if you can be endorsed for the next stage.
The second interview process is with the team that you will be working with, including your manager. The questions in this interview will be job specific to test your knowledge, especially regarding video game development. You need to be able to show that you have strong programming skills, creativity, and initiative.
Blizzard Salaries, Employment Benefits, and Perks
Aside from a good learning and working environment, Blizzard makes sure that employees are well compensated and receive a range of employee benefits such as healthcare. Employees access the same perks regardless of their roles.
How Much Do Blizzard Employees Make?
The average Blizzard base salary is $97,000 per year, according to Payscale. On top of the base salary, you will receive an average of $8,000 worth of bonuses per year. The jobs with the highest compensation include senior software engineer, software engineer, 3D artist, data engineer, and video game designer.
Employees can earn as much as $125,000 in a senior position. The yearly compensation for an entry-level position varies depending on the job, but the lowest salary is around $46,000 to $47,000 per year.
Blizzard Employment Benefits and Perks
You are entitled to several types of benefits and perks as an employee at Blizzard. The company makes sure that it provides comprehensive support that includes healthcare, wealth care, insurance, and a good amount of time off.
Blizzard employees receive medical and dental healthcare plans, and health savings. They also receive insurance including life and accidental death insurance, dismemberment, critical illness and accident insurance.
Each employee receives a range of financial benefits. This includes a retirement savings plan, college savings plan, and financial wellness programs. Blizzard also offers competitive vacation leave, sick and parental leave, bereavements and military leaves.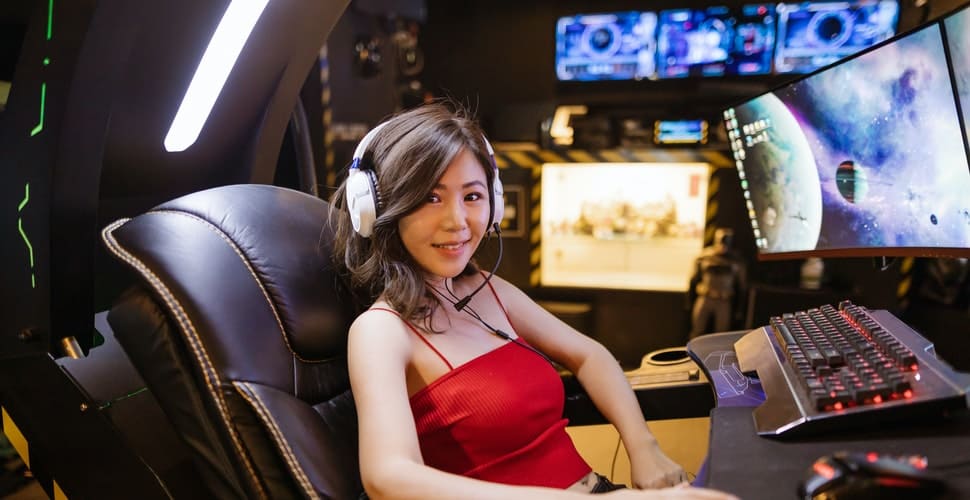 Tech Jobs at Blizzard: Requirements and Job Description
Blizzard Entertainment is always looking for talented people to work in video game development. They often advertise various openings on their careers page. Common job roles are mobile engineers, software engineers, and DevOps engineers. Below are some of the best Blizzard jobs to check out.
Lead Unity Mobile Engineer
Minimum Education Qualifications: Not specified
Skills Requirements: Programming C# in Unity, management skills, mobile game development, familiarity with design principles
Experience Qualifications: 5 years experience in Unity, 2 years experience in management, 2 years experience in mobile game development, experience in solving complex business challenges, experience with public or private cloud infrastructure
Location: Austin, Texas
Your role is to work with product management to strategize the integration of new features and updates for existing Blizzard games. You must be alert and provide solutions to issues that each game might encounter. You are in constant communication with software developers, providing feedback and performing mentorship duties for them.
Senior DevOps Engineer - Activision Blizzard Media
Minimum Education Qualifications: Not specified
Skills Requirements: Ability to support web services systems, managing databases, automation technologies
Experience Qualifications: 5 years experience in DevOps, 3 years experience coding Java, Python, or C++
Location: Foster City, California
The main responsibility of this role is to improve Blizzard Activision Media's mobile game advertising platform. You will work with software engineers and architects to design and implement updates and releases. You are also in charge of monitoring the platform performance.
Senior Software Engineer - Gameplay/AI
Minimum Education Qualifications: Not specified
Skills Requirements: Artificial intelligence (AI), C++ programming, game programming, mathematics
Experience Qualifications: 5 years experience in game programming, advanced knowledge of game characters
Location: Irvine, California
You will work as an AI engineer with the Overwatch team to improve the game experience for users. A big part of your responsibilities is to provide solutions for any AI-related problems. You are also involved in character animation to ensure the quality of Overwatch's visual content.
Technical Artist - World of Warcraft
Minimum Education Qualifications: Not specified
Skills Requirements: Game development art, Python and C++ programming, content creation using 3D
Experience Qualifications: 3 years in game development, advanced skill in technical art role outside of rigging or animation
Location: Irvine, California
An online game like World of Warcraft needs constant visual development. As a technical artist, your role is to build and create art tools that will be useful for operations. Knowledge in programming and other design software is a must to create visual products and improvements for the game.
Director Data Science - Advertising Product
Minimum Education Qualifications: Advanced degree in computer science, engineering statistics, operations research, economics, or a related field
Skills Requirements: Data analytics or data science, research, statistical, and machine learning methods
Experience Qualifications: 6 years of work experience in data analytics or data science, advanced skill in SQL is preferred, experience advertising data products
Location: Foster City, California
Your main task is to lead the data science team to enhance the advertising and monetization platform on a web or mobile game. Through strong statistical and analytics skills, you are expected to create data-driven business strategies, including forecasting potential earnings. Having an additional skill in SQL programming is helpful for database management tasks.
Minimum Education Qualifications: Not specified
Skills Requirements: User experience (UX) design, design language, layout design, PC or console-specific design patterns
Experience Qualifications: 5 years of work as a UX designer, advanced professional experience using multiple design tools, illustration skills to paint user interface (UI) screens
Location: Irvine, California
Working on both computer and mobile games, you'll use your UX design skills to improve the user experience. You will also manage a team of UX designers to ensure they collectively meet the project goals. You must work with scripting languages such as JavaScript or Python to create strong UI and UX artifacts for current and future design use.
Senior Server Automation Engineer
Minimum Education Qualifications: Bachelor's Degree in Computer Science or related subject
Skills Requirements: Automation and software testing, Python and C/C++ programming, familiarity with Windows and Linux
Experience Qualifications: 5 years relevant working experience as an Automation Engineer, knowledge of security and performance testing is a plus
Location: Irvine, California
You will be working with software developers to make sure that the Overwatch server functions well. This role is responsible for automating various technologies and infrastructure to guarantee stable server performance. You are also required to conduct analysis and provide test results regularly for developers to work on.
Minimum Education Qualifications: Bachelor's Degree in Computer Science or related subject
Skills Requirements: Software and hardware testing, knowledge of computer processors, familiar with Windows and Mac OS
Experience Qualifications: 3 years experience in testing, CompTIA+ certification is preferred but not required
Location: Irvine, California
This work is similar to software development jobs, but you are focused on quality assurance. You will be testing software and hardware to make sure that they are working properly. Part of your job is to provide technical analysis of results where all relevant information is available for improvements.
3D Art Generalist - Mobile
Minimum Education Qualifications: Not specified
Skills Requirements: Creating environmental assets for video games, knowledge of design and visual principles, mobile game and Unity experience
Experience Qualifications: 3 years experience in creating 3D environments
Location: Irvine, California
Your work as a 3D artist is integral to the game experience. You are expected to create visually stunning characters and environments. Collaborating with other designers, you'll ensure that you can collectively design new visual features.
Network Engineering Manager
Minimum Education Qualifications: Not specified
Skills Requirements: Network programming using Python or Ansible, network architecture design, discuss and translate complex technical issues for stakeholders
Experience Qualifications: Experience working in a large network programming project, expert knowledge on security technologies, network certification is a plus
Location: Irvine, California
As a manager, you will oversee a group of network engineers and work together to build high-performance networks. You must be adept at working with security technologies to safeguard data and the network. You will also lead the team when it comes to optimizing network design and risk management.
How Hard Is It to Get a Job at Blizzard?
The hiring process at Blizzard is competitive. Blizzard is many people's dream company to work for if you have a passion for gaming, so you'll have to compete with highly-skilled candidates to get a job at Blizzard. There is no posted job acceptance rate. However, they have a rigorous interview process to properly screen candidates.
To increase your chances of getting a job at Blizzard, submit a cover letter stating what you specifically can contribute to the role over other candidates. Then make sure to thoroughly prepare for your interview and possible skills test, such as the design test.
How to Get a Job at Blizzard FAQ