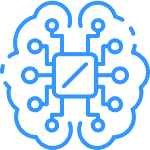 The Best Artificial Intelligence Bootcamps
Artificial intelligence, also known as AI, plays many roles in today's tech scene. With AI, humanity can reach far beyond our current state to even bigger breakthroughs. It imitates human knowledge and capabilities to automate different parts of our lives. The best artificial intelligence bootcamps cover a wide variety of AI topics, skills, and disciplines.
Enroll in a coding bootcamp of your choice if you want to know more or join the ranks of today's best AI developers. This list of the best artificial intelligence bootcamps will point you to the best courses, financing options, and even scholarship opportunities.
What Is an Artificial Intelligence Bootcamp?
An artificial intelligence bootcamp is a collection of classes that can help you learn relevant tech skills. Most artificial intelligence bootcamps are short courses that can last for a number of weeks. They are curated to efficiently teach you the skills needed to start your career in tech.
When considering coding bootcamps vs degrees, you must remember bootcamps are faster and less expensive than universities. Moreover, artificial intelligence bootcamps are comprehensive and can cover a wide variety of topics in a short period. You can learn exactly what you need to know without any filler or electives.
The Top 7 Artificial Intelligence Bootcamps of 2021
Artificial intelligence is a diverse field with many functions. AI can safekeep and retrieve information, generate data analysis, and even process visuals and images. If you're interested in learning artificial intelligence, check out the list below to see which one best fits your interests.

Cost: $12,950 – $14,950
Locations: Online, New York City, Bangalore, Mumbai
Artificial Intelligence Courses Offered: Python, Data Science
Program Types: Full-Time, Part-Time
This Python bootcamp can teach you how to code in Python and SQL. The goal of this program is to help you understand the theories involved in automation processes. You will build your own AI application by the end of the program.
Byte Academy's data science bootcamp, on the other hand, can turn your coding skills into real-life practice. You'll learn how to extract valuable patterns from data and draw meaningful analysis. Data plays a huge part in artificial intelligence.
Byte Academy Financing Options
Financing options at Byte Academy include paying upfront, loan financing, and ISAs. With its upfront plan, you pay $500 to secure your spot, then pay the full tuition right before the start of class. Byte offers loan financing through Climb and ISAs through Leif.

Cost: $3,945 – $7,492.50
Locations: Online, Johannesburg, Cape Town
Artificial Intelligence Courses Offered: Software Engineering, Data Science
Program Types: Full-Time, Part-Time
In HyperionDev's software engineering course, you can learn how to create software and other computer systems. Through Python, Java, and machine learning, you can discover better ways to use AI in applications and devices.
As for the data science bootcamp, you will learn the fundamentals of Python and machine learning. Data science can help you implement the statistical processes of artificial intelligence.
HyperionDev Financing Options
HyperionDev offers installment payments that are payable between three to 12 months. If you are a resident of South Africa, you can get a scholarship of as much as 37 percent off. You can also pay upfront.

Cost: Varies by city
Locations: Online, Worldwide
Artificial Intelligence Courses Offered: Data Science
Program Types: Full-Time, Part-Time
The data science course from Le Wagon is your gateway to learning artificial intelligence. It is offered as a nine-week full-time course or a 24-week part-time course. Through this bootcamp, you will learn AI essentials such as Python and machine learning.
This course will also cover data engineering, deep learning, and decision science. These topics will help you process and analyze data. By the end, you will have the necessary statistical and data visualization skills to work on AI projects.
Le Wagon Financing Options
Le Wagon offers upfront payment, installments, and scholarships. The financing options change based on your city, so check online to see how you can pay. Le Wagon offers scholarships for women, and you can also win scholarships from local organizations.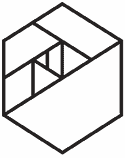 Cost: $9,000 – $18,500
Locations: Online
Artificial Intelligence Courses Offered: Data Analytics, Data Science, Data Engineering, Machine Learning
Program Types: Flex
The artificial intelligence courses at Metis cover data analytics basics with Python and SQL. You can also learn statistical fundamentals like linear regression which can help you understand data.
If you opt for the machine learning course, you can learn how AI can learn and change on its own. You'll learn how AI is applied to improve systems and networks. You will work on real-life projects to better understand AI and build your portfolio.
Metis Financing Options
At Metis, you can pay upfront, with installments, with a loan, or through scholarships. This bootcamp partners with Skill Fund and Climb Credit to offer loans. If you are a woman, a veteran, LGBTQ+, or a member of underrepresented groups in tech, you're eligible for a scholarship.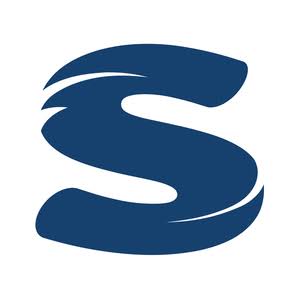 Cost: $9,000 – $15,000
Locations: Online, Culver City, Los Angeles, Irvine
Artificial Intelligence Courses Offered: Coding, Full Stack Development
Program Types: Full-Time, Part-Time
Sabio offers courses on coding fundamentals like Node.js and .NET. You will master the skill of creating programs and applications through these platforms in as little as 12 weeks. Node.js uses JavaScript, which is a popular programming language. Meanwhile, you can use .NET for Microsoft applications.
If you want to incorporate AI with websites, Sabio offers a full stack development course. With full stack, you work with both front end and backend web building. This way, you get to see the entire system and where you can best use AI.
Sabio Financing Options
At Sabio, you can pay upfront on your own or use a loan. Sabio's official partners, Sallie Me and Ascent Funding, can help you. You can simply apply through their websites and make sure that you have a consignee for the loan. Sabio also offers ISAs and accepts the GI Bill.
Cost: $6,600 – $10,350
Locations: Online
Artificial Intelligence Courses Offered: Data Science, Data Engineering, Cyber Security, Data Analytics, Software Engineering
Program Types: Full-Time, Part-Time, Flex
Aside from basic data science and software engineering, Springboard also offers cyber security. If you are interested in using AI for security, this bootcamp can teach you how to keep data safe. You'll use hands-on scenarios and real-world projects to learn cyber security.
Meanwhile, the data analytics bootcamp can teach you business problem analysis, which will help you use AI for business. Other topics cover understanding data with SQL and visualizing data with Python.
Springboard Financing Options
You can pay your Springboard tuition with upfront payments, installments, deferred tuition, or scholarships. If you pay upfront, you can get a 17 percent discount. Alternatively, you can pay in installments or defer your tuition until you get a job. Scholarships are available for women in tech and military veterans.

Cost: $7,974 – $26,640
Locations: Online, Portland, Salt Lake City
Artificial Intelligence Courses Offered: Software Developer, C# and .NET Framework, Python Developer, Data Science, Cyber Security
Program Types: Full-Time, Part-Time
Tech Academy has bootcamps on software development, data science, cyber security, and programming languages like C# and Python. If you want to use AI to protect data, you should enroll in this cyber security course.
If you want to learn to code first, you can take a course on programming languages. A language like Python is useful for processing data and can help you with data analysis. Courses on data science and software engineering always start with coding fundamentals.
The Tech Academy Financing Options
Tech Academy has several financing options, including upfront, loans, and ISAs. Tech Academy partners with Leif for ISAs, which are only available for full-time courses. As for loans, Tech Academy recommends Climb, Affirm, and SuperMoney. You can get a loan as long as you have a consignee and complete the application.
Artificial Intelligence Job Opportunities
Computer tech is vital in our everyday lives. Artificial intelligence leads today's technological advancements. Jobs in this field might grow by as much as 11 percent in the next 10 years. According to the Bureau of Labor and Statistics, the average computer tech job pays $88,240. See below for some AI job options.
Artificial Intelligence Specialist
An artificial intelligence specialist studies how the human mind works to create AI programs. In this job, you can perform simulations to test your software's human functionalities. As a specialist, your work can impact industries like health, finance, and even sports.
In the US, an artificial intelligence specialist can get paid $62,500 to $139,500 per year. The average pay is around $77,000 per year according to data by ZipRecruiter.
Data Scientist
Data scientists use AI skills to process and analyze data on a large scale. You can work in business and IT processes to help organizations meet their goals. Artificial intelligence, particularly automation, has improved a lot of business processes.
According to PayScale, a data scientist earns an average of $96,420 per year. This could go up to as much as $250,000 for those at the manager level.
Software Developer
Artificial intelligence makes a software developer's job easier. You can use AI to review codes and test bugs. For every project, developers need AI to ensure the quality of their processes and produce accurate outcomes. Like AI specialists, well-rounded software developers do lots of research and design.
US News reported that software developers earn an average of $107,501 per year. This salary will continue to rise as the industry grows. As well, software developer jobs are estimated to grow by 11 percent in the next few years.
Why You Should Enroll in an Artificial Intelligence Bootcamp
You should enroll in an artificial intelligence bootcamp because they can teach you many different skills and topics. Most courses require intensive, hands-on projects, so you should go in with an idea of what you're passionate about.
Artificial intelligence is an enriching technological discipline. It shows the power of computers to imitate humans and improve processes. There is so much to know and discover with artificial intelligence. A bootcamp can help you start your journey in this growing field.