How to Become
a Product Manager
Education Pathways, Skills, and Certifications
Product management is one of the few fields that will remain relevant regardless of how much the world changes. If you want to become a product manager, you'll have a variety of career paths to choose from, as the same skills can be applied in multiple industries.
If this is your goal, the first step is to start learning. Below, we've compiled a complete guide to becoming a product manager. It contains details about the educational routes you can take and the specific skills you'll need in order to excel.
What Is a Product Manager?
A product manager is an executive-level employee who oversees the development cycle of any product, from proof of concept to launch. Technical product managers work with technology products, while a general product manager may deal with any type of product.
Product managers are responsible for maintaining a balance between market demand and how many products a company needs to put out to meet its goals. A product manager is usually a high-level employee, but there are also entry-level and mid-level roles related to product management.
What Does a Product Manager Do?
Since product managers aren't limited to a single industry, the job description for this role can vary. However, they all have the same goal. A product manager must satisfy the needs of stakeholders and consumers. They also will be tasked with supervising a development team, ensuring that each team member fulfills their assigned role.
Below are some of the other duties that fall under the purview of a product manager.
The product manager is responsible for identifying customers' needs and aligning them with the stakeholder's vision. Sometimes, this means deciding which products should be developed and which should be abandoned. The goal is to find a solution that will ensure profitability and customer satisfaction.
Work With Marketing Manager
The product manager doesn't just oversee development. They also work closely with the company's marketing manager to ensure a product is rolled out successfully. The product manager will brief the company's sales team to make sure they have a thorough understanding of the new product.
The product marketer and product manager can then forecast whether an item will be successful based on the customer feedback collected by the sales team.
Convey Product Roadmap to the Development Team
The product manager also works closely with the engineering team throughout a product's development. After a development roadmap has been created, the manager will explain it to the development team and supervise the production process.
Keep in mind that the product roadmap will be subject to change throughout the development cycle. The product manager needs to follow the progress closely and make adjustments when necessary. They will also need to get the approval of stakeholders before making any significant changes.
Product Management Education Pathways
To become a product manager, you need to be knowledgeable in business administration, marketing, finance, and general business operations. You can learn all of this at a college or boot camp, or by taking a few massive open online courses.
Product Management Degrees
To get started toward a product manager position, you might want to get a two-year Associate Degree in Business Administration. With this degree, you can qualify for some entry-level product management positions. If you're willing to spend an extra couple of years getting a Bachelor's Degree in Business Administration, many more jobs will be open to you.
If you continue even further in your college career and receive a master's in business, you'll be even more likely to land a high-paying product management role.
Product Management Bootcamps
Not everyone has the time or resources to complete a business degree, but a boot camp is a quicker and more affordable alternative. Several of these technical training institutions provide product management courses, and also offer job placement services.
A boot camp product management program will usually take eight to 24 weeks to complete, depending on the school. Some of your best options are Product School, Ironhack, General Assembly, and BrainStation.
Product Management Courses
If you already have some business experience but want to get more familiar with product management, you might want to sign up for a one-off online product management course. There are no job guarantees associated with these short lessons by massive open online course providers, but they can give your resume a little boost.
Coursera offers several product management courses, but the most popular one is titled Digital Product Management: Modern Fundamentals. Udemy also offers product management courses, including one called Become a Product Manager: Learn the Skills & Get the Job.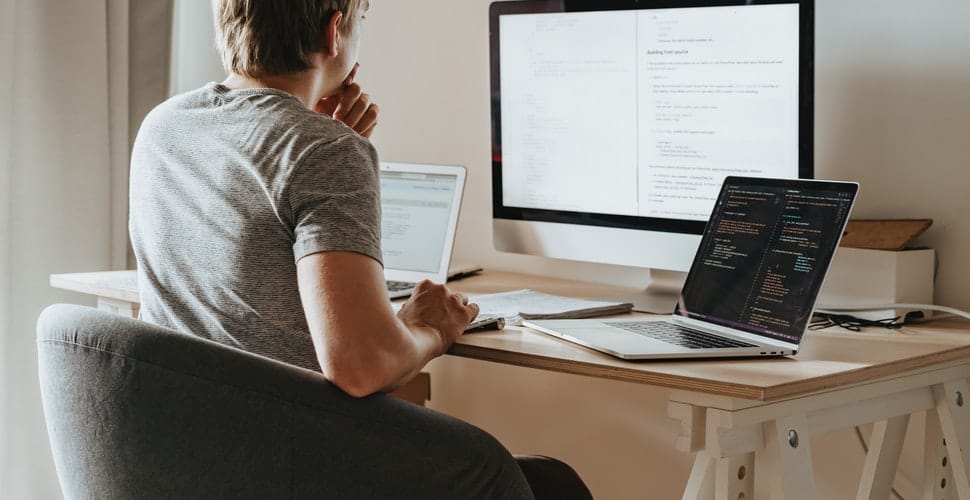 How to Become a Product Manager A Step-by-Step Guide
Most product managers have a business degree, but it is possible to launch your career by attending a boot camp instead. These days, tech industry employers are more concerned with your performance and skills than with how you received your education. Attending a well-respected boot camp is enough to start a professional tech career.
Below is a step-by-step guide to becoming a product manager.
Learn the fundamentals of programming
Programming isn't a requirement for product management. However, anyone who intends to work in the tech industry will benefit from learning programming and software development fundamentals.
Explore modern communication technologies
Product managers work alongside engineers, so you should learn how to use programs to communicate efficiently and monitor APIs.
Learn how to use tools like Datadog, Socket.io, Elasticsearch, AuthO, and even a linking platform like Branch. These tools will help you automate some of your daily tasks and improve your communication with coworkers.
Get familiar with data analytics
If you get the opportunity to take a data analytics class, you should go for it. These courses will teach you how to use data analysis and customer segmentation tools. With this knowledge, you can check how a product you've helped develop is performing.
Dig deeper with data science
Data science and product management go hand in hand because a product manager must know how to collect, store, and search through data. If learning how to write SQL queries is hard for you, you can check out some of these other resources to learn database management.
Get a degree or certificate
If you want to succeed as a product manager, you should either get certified, attend a boot camp, or get a college degree. If you've already followed the steps above to start learning, then a boot camp might be the most sensible option to round out your skillset.
Top Product Management Skills
Getting an education will turn you into a product manager, no doubt. However, if you want to excel in the field, you will need to hone your technical skills. The more relevant skills you can list on your resume, the higher your chances will be of getting employed.
While this isn't a prerequisite, learning the best practices of UX and UI design will give you an edge as you search for a job. Tech companies usually hire a UX/UI team to develop user-centered apps for tech products. Learning the basics of this design yourself will allow you to offer input and easily communicate with the team.
A product manager with web development experience will stand out among other job applicants. Even if you don't know how to build an app or a website on your own, knowing a little bit about the process can help.
One important task for a product manager is to write technical requirements and specifications for products. The software or hardware engineering team won't be able to develop the product if the specifications are unclear. If your writing isn't clear, the project may be stalled.
Product Manager Salary and Job Outlook
According to PayScale, Tech product managers in the US earn an average of $97,852. Depending on several variables, the base product manager's salary can range from $67,000 to $135,000. With bonuses, profit sharing, and commissions, the pay may even reach $145,000.
Demand for product managers is also increasing. According to LinkedIn, in 2014, there were 146,333 product managers in the US. By August 2020, this number had increased to 698,945. Keep in mind that not every product manager has a LinkedIn profile, so, these numbers are higher in reality.
Entry-Level Product Management Job Requirements
If you have at least an Associate Degree in Business Administration, you can secure an entry-level product management position. However, you will most likely need a higher qualification if you want to get ahead in the industry.
Bootcamp graduates and bachelor-degree holders can also land entry-level product management positions. PayScale reports that with either of these qualifications, you could earn around $50,000 and $98,000 per year.
How to Prepare for Your Product Management Job Interview
Performing well in your interview is important if you really want the job. The interviewer will ask you questions to gauge how knowledgeable you are about product management. They also may ask questions to test your problem-solving, critical thinking, leadership, and business skills.
Some common product management interview questions are listed below.
?
Product Management Job Interview Practice Questions
How does a product management role fit into your career trajectory?
As a product manager, how would you find a balance between what the
customers want and what is profitable for the company?
What would you do if you have trouble reaching a consensus among your
engineering team?
What will you do in the first 30 days if we hire you?
What is roadmapping, and what strategy will you use to design your
product roadmaps?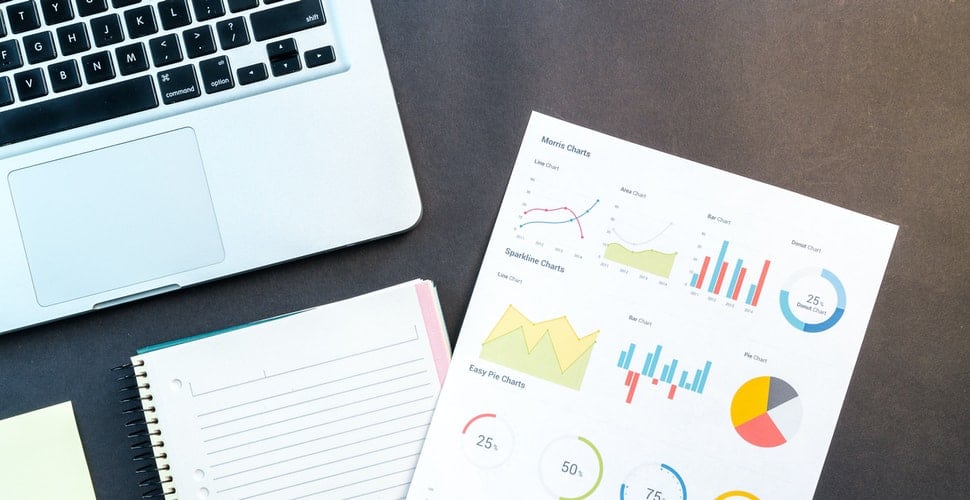 Product Management Certifications
As with many other business-related careers, it's possible to get a professional certification in product management. These third-party assessments will let you demonstrate to prospective employers that you have risen to a certain professional level.
Certified product managers command more respect and may earn more money than those who are not certified. You don't need to attend any classes to get certified. You must simply pass an exam. Two of the best product management certifications are listed below.
AIPMM - The Certified Product Manager Credential
This certification will thoroughly assess your capacity as a product manager. It can be taken either online or in person. During the assessment, you will write a business plan, carry out a competitive analysis, and create a marketing plan. You will also be tested on product specifications, launch plans, and complete all-around modeling.
If you pass, you will be a certified product manager. The fee to take the test is $395 for members and $520 for non-members.
Product Development and Management Association - New Product Development Professional Certification
To qualify for the NPDP certification by PDMA, you need to have at least a bachelor's degree or the equivalent. You must also have at least two years of product management experience, with a focus on new products.
Those who pass the exam will be NPDP-certified. PDMA members can take the exam for free, students must pay $100, and non-members must pay $200.
How Long Does It Take to Become a Product Manager?
To land a junior product management role via the traditional college route, you will need to spend three to five years studying. With this background, you will eventually be able to move up to a senior product management role.
Attending a boot camp like Product School and taking a certification exam afterward is the fastest way to become a product manager. Bootcamps typically run for 12 to 24 weeks. However, you may not be able to advance to a more senior position if you don't have a formal degree or professional qualification.
Why You Should Become a Product Manager in 2021
The number of tech product management roles available is rising both in the US and beyond. From 2017 to 2019, there was a 32 percent increase in product management roles in the US, according to research posted by Neal Iyer on Medium. Furthermore, data-driven product management is listed on LinkedIn as one of the top five most popular jobs in the US.