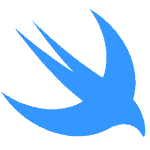 Rookie programmers may be interested in the best Swift bootcamps. After all, Apple's multi-purpose programming language is perfect for designing, modifying, and launching iOS apps to the app store.
Swift is remarkable for mobile development, but how do you best go about efficiently learning the programming language? Taking a development course at a coding bootcamp is easily one of the best ways to meet your goal.
What Is a Swift Bootcamp?
Swift bootcamps are weeks-long intensive educational programs dealing in tech. These bootcamps teach the fundamentals of Swift, how to write code, and how to use it in career environments.
Swift bootcamps offer a more specialized education. This streamlined education allows students to graduate within six months to a year, sometimes even less. Many coding bootcamps assist graduates in searching for tech careers.
The Top 6 Swift Bootcamps of 2021
So, where should you look in terms of Swift bootcamps? Below are some of the most notable institutions offering comprehensive Swift programming knowledge.

Cost: $15,000
Locations: New York City, Miami, London, Toronto, Vancouver, Online
Program Types: Online, Full-Time, Part-Time
With its slogan 'Be Future-Proof,' BrainStation's dedication to teaching coding bootcamp students how to remain relevant in the tech scene is second to none. BrainStation is one of the best Swift bootcamps, offering four main development bootcamps.
For Swift, in particular, the UX/UI and web development bootcamps will serve students best.
In the Full Stack Web Development Bootcamp, students take a self-paced core curriculum over 12 weeks. This is where you will familiarize yourself with Swift, JavaScript, Python, and database tools. In the Web Development Bootcamp, students learn both front-end and backend properties and how to create mobile apps and projects.
Using server-side fundamentals and front end frameworks, students master everything there is to know about programming languages and web development.
When not held remotely, students have the option to attend one of BrainStation's onsite programs in NYC, Vancouver, Miami, Toronto, and London.
Upon graduation, BrainStation reports that 88 percent of coding bootcamp students land a fantastic tech-related job.
BrainStation Bootcamp Financing Options
BrainStation offers a few flexible payment options for potential students. Of course, students can pay the $15,000 upfront. However, for those who need some help, there are coding bootcamp scholarships available and monthly installment payment plans. The monthly installment option has students paying their tuition in chunks over the course of 24 months.
Unfortunately, BrainStation doesn't offer an income share agreement at this time.

Cost: Free
Locations: San Francisco, Online
Program Types: Full-Time
Arguably one of the best Swift bootcamps, CodePath is a San Francisco-based coding bootcamp founded by Michael Ellison, Tim Lee, and Nathan Esquenazi. These tech lovers aimed to create a nonprofit to educate and inform those interested in technology careers and mobile app development.
With different mobile-related courses like Android for Engineers and iOS for Engineers, this is the perfect place for those on the West Coast to learn everything about Swift and mobile development.
CodePath also offers unrivaled career coaching and job placement help. Students on the verge of graduation will take part in career workshops and classes to better market their tech skills to employers. CodePath also has excellent working relationships with companies like Facebook, Microsoft, and Cognizant.
CodePath Bootcamp Financing Options
Luckily for those interested in mobile development at CodePath, there is no need to worry about crafting the perfect financing plan. CodePath offers many of its classes free of charge.
With CodePath's excellent relationship with other organizations, the programs already have the funding needed to operate. CodePath is currently in the process of allowing its courses to count as college credit at various colleges and universities.

Cost: $4,995 – $15,995
Locations: Seattle, Chicago, Los Angeles, Dallas, Oakland, Washington, Boise, Tulsa, San Jose, Bellevue WA, Arlington VA, Online
Program Types: Full-Time, Part-Time, Flex
Not only is Coding Dojo great for Swift programming, but it also has a three-stack curriculum. This covers web fundamentals, the front end, backend, and other applicable tech subjects. Coding Dojo has numerous locations. However, due to COVID-19, all bootcamps are currently online.
The curriculum is 14 weeks long, consisting of deep dives into programming languages like JavaScript, Swift, and Python. Coding Dojo also offers flexible programs, as well as a part-time data science track.
Coding Dojo Bootcamp Financing Options
If you want to attend Coding Dojo's solid curriculum with instructors who teach Swift, Python, and JavaScript, there are multiple ways to finance your education. Luckily with Coding Dojo, the coding bootcamp has many payment options to help you study. These include:
Paying in full
Standard
Income Share Agreement
Ascent Funding
Affirm
COVID Relief Scholarship

Cost: $30,000
Locations: Online only
Program Types: Online, Full-Time
Lambda School is an entirely online coding bootcamp that allows potential programmers and software engineers to learn everything there is to know about computer science topics. The two main tracks at Lambda School are the Data Science and Full Stack Web Development courses.
Students will learn programming languages like Python, Swift, HTML, CSS, and JavaScript. Want to learn more about databases, and data analytics? Lambda School also teaches things like Node, PostgreSQL, and SQL.
Lambda School Bootcamp Financing Options
Lambda School has some great, flexible options for payment. Like many coding bootcamps, Lambda School offers a comprehensive income share agreement (ISA), the opportunity to pay in installments, and paying upfront.
Lambda School also offers a unique option: a California Retail Installment Contract (RIC). This resembles an income share agreement, but you must be a California resident to qualify and have no other ISAs.

Cost: $5,980 – $26,640
Locations: Portland, Salt Lake City, Online
Program Types: Online, Full-Time, Part-Time, Self-paced
Tech Academy offers a wide array of different courses ranging from data science to full stack web development. Along with being one of the best Swift bootcamps, it provides fantastic UX/UI design courses and even a curriculum for cybersecurity.
Based primarily in Oregon, Tech Academy offers great self-paced options for those with busy schedules. If you are looking to learn Swift, full-stack web development, and web design, The Tech Academy may well be worth your time and money.
There are excellent career services upon completing the live project that will quickly help you blend seamlessly into the tech world.
Tech Academy Bootcamp Financing Options
There are multiple ways to pay your way through Tech Academy. This includes an income share agreement, comprehensive loan financing, and installments.
You can also sign up for a subscription service that allows users to access mini-courses. These mini-courses will enable you to dabble in programming languages, web design, and software engineering without a significant financial stake. There is also a free Intro Coding Course available for those who want to see how the curriculum unfolds and what kind of material you will learn.

Cost: $19 a month – $199 a month
Locations: Online
Program Types: Full-Time, Part-Time, Flex
Treehouse is an entirely online coding bootcamp specializing in building up your technical knowledge. The coding bootcamp aims to educate students mostly through hands-on projects.
These bootcamp courses in web design and development last anywhere from six to 12 months, much longer than many other bootcamps. However, Treehouse allows you to become a master in programming languages like JavaScript, Python, and Swift.
Want to develop iOS apps? Interested in putting your latest project on the App Store for the world to see? Treehouse will help you build the technical skills to do so.
There are two payment plans, split into the 'Techdegree' program and courses. The Techdegree option costs $199 a month, while courses cost $19 a month. Both come with a free seven-day trial.
Both the Techdegree program and various web design classes contain regular quizzes and assignments to hone your skills and make sure you truly understand the material. Something unique to Treehouse is its apprenticeship program, where apprentices receive healthcare benefits and the opportunity to fully immerse themselves in the tech world.
Treehouse Bootcamp Financing Options
The main ways to pay for your place at Treehouse are through basic, upfront payments, and loan financing. No income share agreement here. However, Treehouse offers you a lot of flexibility in terms of attending various courses and specializations.
Swift Bootcamp Job Opportunities
So, what does Swift do for you? After attending a bootcamp and learning the ins and out of Swift programming, what kind of job opportunities are there upon graduation?
Let's examine some of the best jobs and career paths you can pursue with an education from some of the best Swift bootcamps.
Game Developer
Swift is an excellent programming language for design development and creating things for the App Store. It only follows that becoming a game developer is one of the most prominent career pathways to pursue. Game developers, while versatile, usually focus on one aspect of gaming. Game developers focus on computer, console, and mobile gaming.
Game developer salaries currently range from $44,000 to almost $100,000. This depends on your skill level and chosen subfield. Game developers are in high demand as the video game market is continually evolving and growing.
Swift Programmer
Becoming a Swift programmer is actually one of the more lucrative career options to choose from after learning the programming language. Swift programmers earn an average salary of $95,608 but can eventually earn up to $163,500 at the senior level.
Swift programmers utilize the programming language to create mobile apps, specifically for Apple iOS. Swift programmers occupy both the front end and backend of software development, bringing user experience design, app development, and programming languages to their work.
Software Engineer
A more general, yet no less impressive, option for the best Swift bootcamp grads is a career path in software engineering. Software engineering is a versatile and broad field of work and encompasses not only a knowledge of Swift but other necessary computer science knowledge.
Software engineers usually possess a bachelor's degree in computer science, but attending some of the best Swift bootcamps can be a fantastic alternative and is very attractive to potential employers.
Software engineers, in general, can rake in $107,510 per year.
Web Developer
Since many of the best Swift bootcamps offer students various ways to master full-stack web development, the role of web developer may be one of the most reliable occupations.
Graduating from a Swift coding bootcamp is a fantastic way to break into web development. Web developers can quickly build up their resumes and go on to pursue even more lucrative positions.
Web developers earn an average of $73,760 per year, depending on your location. Web development is an ever-growing field and has a promising future over the next decade.
Why You Should Enroll in a Swift Bootcamp
In general, enrolling in a coding and software development bootcamp is a fantastic idea if you want to learn software engineering, programming languages, and other technological topics. Sure, you can learn Swift in your own time via platforms such as Udemy. However, coding bootcamps like Coding Dojo and BrainStation offer you an unparalleled, intensive experience that aims to mold you into a tech expert.
Once you gain the fundamental knowledge, you can apply it to real-world jobs, careers, and personal projects. After attending the best Swift bootcamps, you can easily become an experienced game developer, software engineer, and iOS app designer.