Best Database Certifications in 2021
A database administrator manages organizational data such as financial datasets, inventory, and sales-related information. Demand for database knowledge and skills has significantly grown. According to the Bureau of Labor Statistics (BLS), the demand for database administrators is expected to increase by ten percent from 2019 to 2029.
If you're interested in becoming a database administrator, you may consider getting a database certification to stand out from others in the field. We have compiled the best database certifications to help you in your search.
What Is a Database Professional Certification?
A professional database certification is a credential that authenticates you are competent to work as a database administrator. These certifications validate you have skills in things like data selection, data types, and data security.
You will need to have experience in the field and pass a certification exam to obtain a professional database certification. You will also usually have to pay a fee to take the exam.
Professional Certification vs Certificate Program
It's important to know the difference between a professional database certification and a certificate program. A certificate program is a course that teaches basic skills in the subject. You'll receive a certificate upon completing the program. The certificate is provided by the training institution itself, and simply shows you have completed a program.
Professional certification is a credential provided by a third-party validator that authenticates you're a qualified professional in the field. Certification proves you have competency or mastery in a particular subject. You'll need to pass an exam and demonstrate your database abilities to become a certified professional.
Database Skills: What's Demand Like in 2021?
Database skills are in high demand in 2021, as the data needs of all industries continue to grow. For database administrators, the projected job growth of 10 percent between 2019 and 2029 is much faster than average. The salary prospects are good too, with database administrators earning an average salary of $98,860 per year.
Competition for top database jobs is strong, so it's important to build up your relevant experience and education. A database certification will validate your skills to future employers.
Importance of Database Certification
Getting a database certification is a valuable and worthwhile investment. Database administration is a highly competitive field due to its growing demand and high salaries. Certification will help you stand out among other potential candidates.
A database certification proves your competency in different tasks like data management, data security, and how to use database tools like SQL or MySQL. It's a simple and trusted way to showcase your talent and experience.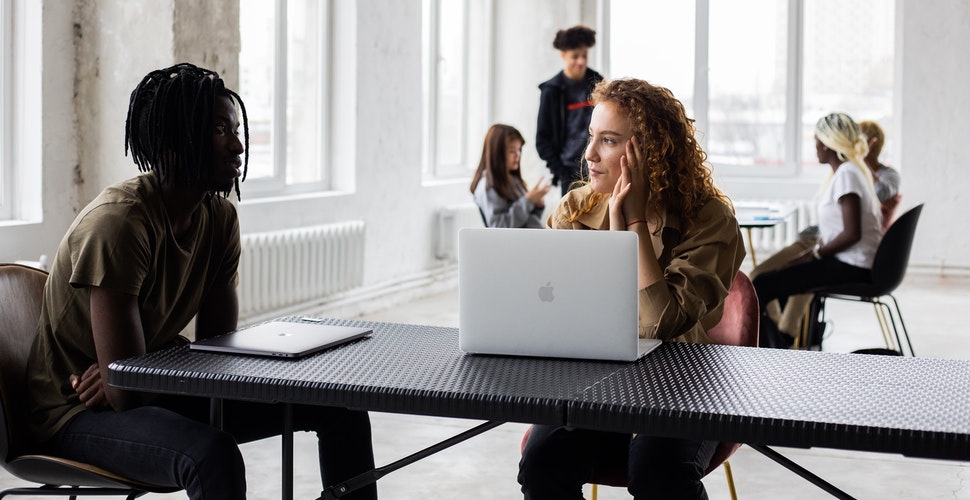 Top 5 Database Certifications
Now you may be wondering what the best database certifications are. We have compiled some of the best credentials available for database administrators, to make the search easier.
For some certifications, you may need to have prior experience in the field, as well as database knowledge. You may also need to pay a fee for some examinations, depending on the provider.
IBM Certified Database Administrator – DB2
Cost: Price available upon registration
Validity: N/A
IBM offers a database administrator certification focused on its DB2 database management software. It is an intermediate-level credential that measures your abilities in using this software for organizational database administration. This certification covers the use of DB2 for both Windows and Linux.
This certification doesn't require you to have prior experience. The only requirement is to pass the two exams. Each exam lasts around 90 minutes and has around 60 questions. They cover topics such as restricting data access, SQL fundamentals, identifying DB2 locks, and implementing BLU acceleration.
Microsoft Azure Database Administrator Associate
Cost: $165
Validity: Doesn't expire unless the technology becomes obsolete or irrelevant
In the database administration profession, it's essential to develop strong cloud computing skills. This Microsoft Azure Database Administration Associate certification is a great way to authenticate your abilities to manage data on cloud platforms. It also validates your competency in SQL. Microsoft SQL Server database certifications are highly sought after.
To pass the certification exam, you will need to create a secure environment in the Microsoft Azure cloud, perform automation tasks, and optimize operational resources. You will need to prepare through a training program. Microsoft offers five free online exam preparation programs and one instructor-led program you can purchase.
MS SQL Server 7 Administration
Cost: $49.95
Validity: 3 years
This certification is provided by Brainbench. It evaluates your ability to manage and administer databases with SQL. It covers topics like data backups and restoring, automating tasks, data architecture, and security.
After you pay the exam fee, you have 90 days to take the test. Although this certification doesn't have an education requirement, it does require you to have three years of experience in the field.
MySQL 5.7 Database Administrator
This Oracle certification validates your abilities in installing and streamlining the MySQL server. You must perform replications, create data backups, implement security measures, and use SQL for data management processes.
You'll need to pay an examination fee of $245. The examination is made up of 75 questions and lasts around 120 minutes. You'll need to score 58 percent or higher to earn the certification.
SAP HANA is a popular database management platform used for organizing and optimizing datasets. It is also used for data virtualization and app development.
This certification evaluates and authenticates your ability to use cloud services and the SAP HANA platform. Some of the topics covered in the certification exam include data schema, integrations, and integrating the SAP Customer Data Cloud into mobile apps.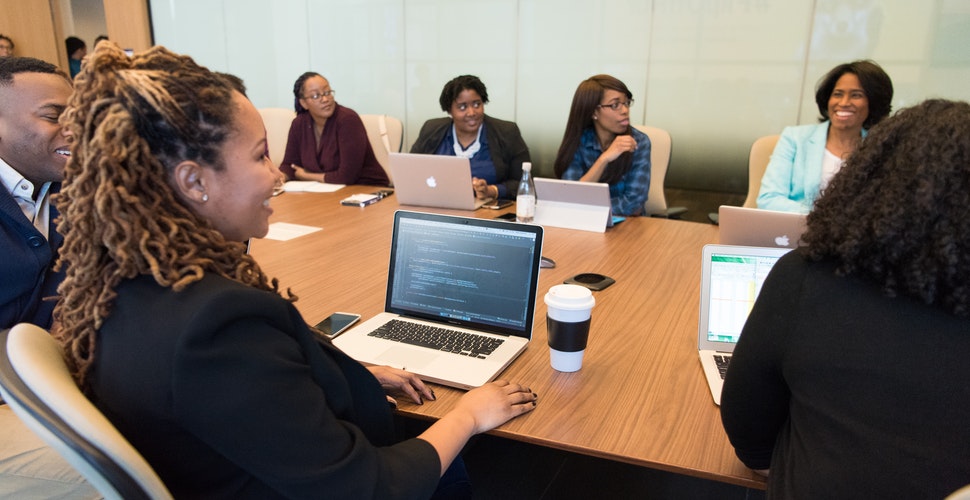 How to Choose the Right Certification
To choose the best certification for you, consider key factors such as the relevancy of the accreditation for your specialty, the industry reputation of the provider, and the requirements of each program. Below are the essential considerations in more detail.
Whether they want to learn MySQL or SAP HANA, people usually decide to earn a certification because they want to specialize in a certain subject. Before committing to a credential that isn't quite right for your future goals, evaluate whether it matches your chosen specialty and career path.
Another aspect to consider is the provider's reputation in the industry. Choosing the certification with the best reputation will open up more doors. Companies value candidates with certifications from highly respected providers such as Microsoft or IBM.
You should also evaluate whether you meet the key requirements of the certification. Some will ask you to have several years of experience, while others focus only on your exam outcomes.
Top Courses to Prepare for Certifications
You'll usually need to take a training course to help you prepare for a database certification exam. Some certifications come with their own preparation training, but you may need to pay for them. Below are some of the best courses that'll increase your chances of passing the certification exam.
IBM Certified Database Administrator A2090 | Udemy
Cost: $19.99 (subject to change)
Content: 2 practice tests
Format: Self-paced
Outcome: Certificate
This Udemy course will help you pass the IBM Certified Database Administrator certification exam. This course includes two practice exams that cover all possible scenarios in the certification test. According to Udemy, once you achieve an 85 percent score in the practice evaluation, you're ready to take the certification exam.
MTA 98-364 Database Fundamentals Preparation Course | Udemy
Cost: $89.99 (subject to change)
Duration: 4 hours
Format: Self-paced
Outcome: Certificate
This Udemy preparation course is focused on the MTA Database Fundamentals certification. You need to already work with SQL and SQL Server Management Studio before enrolling in this course. During the course, you will study database fundamentals like relational databases and relational queries.
Administering Relational Databases on Microsoft Azure | Microsoft
Cost: Varies by location
Duration: 4 days
Format: Self-paced
Outcome: None
This is Microsoft's official preparation course for Microsoft's Azure Database Administrator Associate certification. This program covers the essential skills you need to pass the certification exam successfully. Skills you'll learn include Azure SQL, database management, and configuring a high availability solution.
SAP HANA Implementation, Modeling, and Reporting Course | Udemy
Cost: $14.99
Duration: 19 hours
Format: Self-paced
Outcome: Certificate
This Udemy course will provide you with the skills required to pass the SAP HANA Certification exam. You will have access to more than 200 lectures, and you will learn how to put your SAP HANA skills into practice with real-time use cases.
You will learn all the SAP HANA tools, study in-Memory modeling techniques, and how to build reports on the SAP BusinessObjects reporting stack.
Is a Database Certification Worth It in 2021?
A database certification is totally worth it if you want to become a database developer or database administrator. Database administration is becoming an increasingly competitive field, so professional certification will help you stand apart from the crowd.
Companies are more likely to hire certified candidates because certification validates their skills and competency. A database certification also increases your chances of getting a higher salary if you're already working in the field. So if you want to pursue a career that uses your database skills, getting certified will be a valuable investment.