Best Agile Professional Certifications in 2021
Are you a product owner or scrum master looking to get certified? We compiled a list of the best Agile professional certifications in 2021 to help professionals in the field. These certifications will help you start, advance, and solidify your career in Agile.
Read on to find out about Agile certifications, their importance, and the certification courses needed to help you prepare for the certification exams.
What Is an Agile Professional Certification?
An Agile professional certification validates professional skills and knowledge in Scrum and Agile frameworks. This certification is common amongst scrum masters, Agile coaches, product owners, and product managers.
The major differences between Agile professional certifications and certificate programs are explained below.
Professional Certification vs Certificate Program
Most professionals are not familiar with the difference between a certificate program and professional certifications. The two are quite different in every measure.
Third-party associations issue professional certifications to professionals who have a particular mastery in using Agile methodologies. This is different from a certificate of completion, which is issued to students who complete a training program from an education provider.
Both can help you in your career advancement, but professional certifications are typically more recognized in professional settings.
Agile Skills: What's Demand Like in 2021?
According to ZipRecruiter, the average salary of an Agile practitioner is $129,219 per year. This salary can easily increase if you acquire the proper education and working experience. If you get certified, you will attract the attention of recruiting teams at top companies.
There is a growing demand for certified professionals in Agile. With these certifications, you are likely to have a much easier time during your job search or securing a promotion.
Importance of Agile Certification
Agile certifications are instrumental in helping professionals realize their career goals. Whether you want a salary increase, job promotion, or to change your career, a certification in Agile is the best way forward.
These top Agile certifications are common amongst industry experts. If you want more credibility in the industry, read on to find out which is the best Agile certification for you.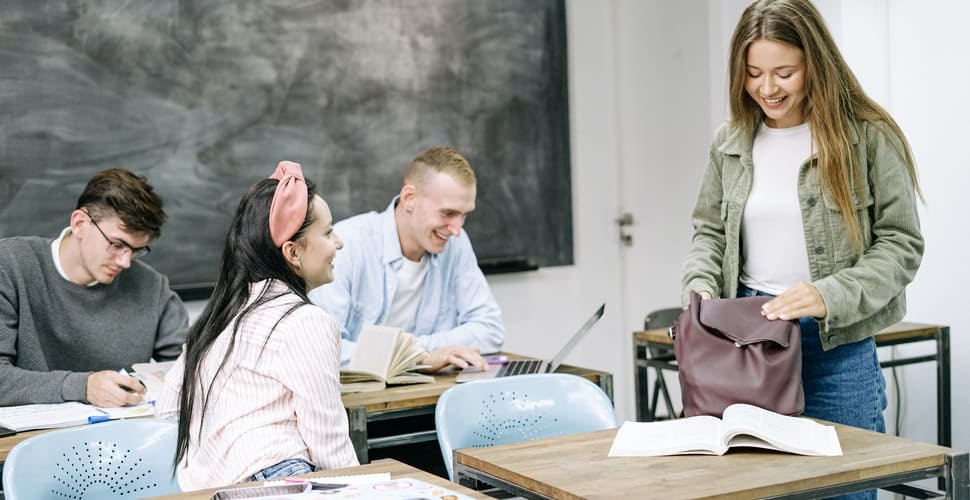 Top 10 Agile Certifications
The best Agile certifications will open up plenty of job opportunities. There is a huge demand for professionals with a particular set of skills in Agile. Now more than ever, professionals are looking into getting certified.
Learn how a certification in Agile will take your career to the next level below.
PMI Agile Certified Practitioner (PMI-ACP)
Cost: $435 with membership; $495 for non-members
Validity: Three years
This certification, awarded by the Project Management Institute (PMI), demonstrates the right combination of skills and education in Agile principles. It shows your peers and employers what you are capable of.
The certification takes on different approaches. You may find yourself covering Scrum, Lean, test-based development, and programming. These are essential topics if you want to showcase your Agile team skills.
Disciplined Agile Scrum Master (DASM)
Cost: $399 with membership; $499 for non-members
Validity: One year
The Disciplined Agile Scrum Master Certification proves that you have expertise in leading Agile strategies. It demonstrates a deep understanding of concepts like Kanban, Safe, and Scrum. It's a very popular certification amongst scrum professionals.
The platform offers training opportunities to ensure students are prepared for the certification exams. You can access the online self-paced or instructor-led programs to help you prepare for the certification exams.
These programs will take you through the basics of Agile and Lean, as well as the techniques used. Professionals and beginners alike will enjoy learning how to use Disciplined Agile.
Disciplined Agile Senior Scrum Master (DASSM)
Cost: $399 with membership; $499 for non-members
Validity: One year
The Disciplined Agile Senior Scrum Master Certification validates your skills in leading Agile teams. You will be able to demonstrate your skills in handling high-profile initiatives to help businesses succeed. If you are able to contribute to the success of businesses by using Agile and Lean technologies, this is an excellent certification for you.
The platform features a two-day instructor-led course to help you prepare for the DASSM certification. You will learn how to apply the Disciplined Agile Tool Kit and leverage Agile and Lean teams.
To qualify for the course, you need to have more than two years of real-world experience. You will need work experience as a scrum master, product owner, Agile scrum master, or architecture owner. You also need a good understanding of the basics of the Disciplined Agile Tool Kit.
Disciplined Agile Value Stream Consultant Certification
Cost: $399 with membership; $499 for non-members
Validity: One year
This certification proves you are able to help businesses by providing valuable insight derived from Agile technologies. The certification comes with an intensive workshop provided by PMI.
Through the workshop, professionals get to learn Lean, organizational theories, and Flow in a bid to improve business solutions. You will also learn how to provide value to your clients through the value stream process.
To earn the certification, you must first acquire the Disciplined Agile Senior Scrum Master Certification. This certification also requires you to have at least three years of experience in Agile coaching.
Disciplined Agile Coach (DAC)
Cost: $399 with membership; $499 for non-members
Validity: One year
This is a great certification to establish your credentials using Disciplined Agile for different enterprises. You can pursue this certification if you can align organizational objectives with goals for Agile transformation. This certification shows you have the ability to accelerate the improvement of processes.
To earn this certification, you must pass the certification exams. You must also earn the Disciplined Agile Senior Scrum Master certification and have three years of experience in Agile coaching. PMI stipulates that professionals must go through a three-day training from a Disciplined Agile partner beforehand.
Cost: Free
Validity: Two years
Are you a scrum master, business analyst, project manager, or software engineer? This top certification will help you in your career advancement. The certification proves your in-depth understanding of Scrum principles, values, and objectives.
Scrum Alliance provides a training course to learn fundamental skills in Scrum. It's an excellent training program if you have no prior experience using Scrum. It touches on all the major topics covered in the exams for this certification.
Certified Scrum Developer
Cost: Free
Validity: Two years
You can prove your skills in Agile product development by attaining this certification. The certification demonstrates your understanding of Agile principles and shows you have extensive Agile engineering skills.
You can attend the Certified Scrum Developer course to prepare for the certification exams. The course will take you through the best practices in working in a Scrum environment. You will learn the tools and techniques to become a certified scrum developer.
Certified Agile Leadership
Cost: Free
Validity: Two years
The Certified Agile Leadership certification shows your ability to coach different Agile teams and support Agile transformations. To prepare for the exam, the Scrum Alliance provides aspiring candidates with training opportunities.
This training covers all the basics of the Agile methodology as it applies to teams and organizations. To master these skills, you must have the proper mindset to make big changes in the organization. It's highly recommended for executives, managers, and Agile team members.
Cost: Free
Validity: Two years
Would you like recognition and validation for your skills? If so, you should consider getting certified as an Agile coach. The certification requires you to have years of experience in multiple scrum teams. You also need to have extensive experience working with management to improve business performance.
With this certification, you can choose to become a Certified Team Coach or a Certified Enterprise Coach. Either path will lead to plenty of career opportunities and advancement.
The Scrum Alliance will also connect you with a large community of professionals. You will develop professional relationships with certified Scrum masters and coaches in the industry.
Certified Scrum Product Owner (CSPO)
Cost: Free
Validity: Two years
You can become a Certified Scrum Product Owner if you meet the general requirements of the Scrum Alliance. To earn this certification, you must sit through 14 hours of training from a certified Scrum trainer. The non-profit organization also certifies professionals coached by certified Agile coaches.
There are no exams for the CSPO certification; all you need to do is accept the license agreement and complete the Scrum Alliance profile.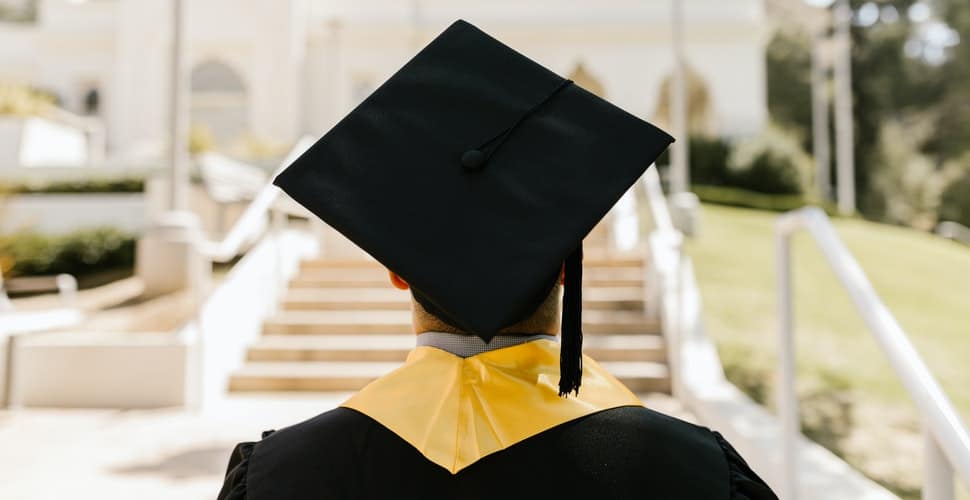 How to Choose the Right Certification
Professionals often struggle with selecting the best certifications for their respective careers. This could be because of the sheer number of certifications out there. The list below suggests the factor to consider when choosing a certification.
Are employers seeking certified professionals in Agile? If so, which certification are they looking for? You should go for a certification that draws the right attention from the recruiting team. Look for a certification that is currently in demand in the field.
It is vital that you follow your interest when signing up for any certification. To earn a particular certification, you must pass your examinations. This means you need adequate preparation by reading course materials and attending lectures. This can be a challenge for a professional with no particular interest in computer networking.
Select a certification that will give you the results you want. The certification should help you gain a promotion, a salary increase, or new job opportunities. Go for a certification that will add value to your career goals.
Top Courses to Prepare for Certifications
These are the best courses to prepare for Agile certification exams. The courses touch on all major and minor concepts in the Agile environment. You cannot underestimate the power of proper preparation during exams.
Take a look at the following top Agile certification training programs to help you earn certifications in Agile.
Advanced Agile Project Management | Udemy
Cost: $89.99
Duration: 4 hours 45 minutes
Format: Instructor-led, self-paced
Outcome: N/A
Udemy provides an exceptional training course for students to learn basic Agile leadership skills. You will also learn extensive Agile coaching skills and work with the Agile team dynamics. The instructor will take you through an in-depth view of Agile project management.
This is an excellent course to prepare for your PMI-ACP certification. It's highly regarded for helping professionals prepare for the exam.
Agile Development | Coursera
Cost: Free
Duration: Four months
Format: Online
Outcome: Certificate
If you are looking for an effective course to learn Agile development best practices and skills, this is the right course for you. Coursera takes students through proper training to help them develop the mindset of an Agile developer.
This is an excellent entry-level certification preparation course for anyone working in Agile. It will give you the proper foundation to be more effective in identifying what the user values.
Agile MBA | The Job Hackers
Cost: Free
Duration: Six weeks
Format: Self-paced
Outcome: Certificate
This program will help you develop the right skills and knowledge to tackle any issues related to Agile. It's an effective course to build the proper foundation to earn a certification and, subsequently, a promotion.
Certificate in Agile Practices | Northwestern Professional Studies
Cost: $1,225
Duration: 10 weeks
Format: Self-paced
Outcome: Certificate
Would you like to learn how to use Agile approaches in business? This certificate program will help you learn proper Agile methodologies and apply them in a different Agile environment. If you are a project manager, scrum master, or coach, you might want to consider this program.
Business analysts choose this course because it equips them with proper leadership skills for Agile development. It's also quite effective at teaching how to manage and budget Agile initiatives. By the end of the course, you will have the right set of skills to apply for certifications.
The Fundamentals of the Agile Methodology | Pluralsight
Cost: Free
Duration: 2 hours 39 minutes
Format: Self-paced
Outcome: N/A
Pluralsight's introduction course to Agile methodology teaches the Waterfall and V model. The curriculum will take you through the history and the cost benefits of different Agile methodologies.
This course comes highly recommended, particularly for software developers, project managers, and those interested in learning Agile methodologies. The program also exposes professionals to best practices in Agile development.
Is an Agile Certification Worth It in 2021?
Yes, an Agile certification is worthwhile in 2021. A certification will help you improve your resume. Getting certified in Agile will give you the cutting edge you need to land a good job in the industry. Get ahead in your career by earning one or more of the Agile certifications above.