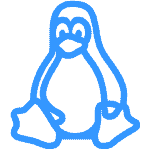 As the tech industry continues to grow, so should your tech skills. No matter which sector you're in, the more you know, the more hireable you are. You can stay up-to-date with your tech skills by enrolling in one of the best Linux bootcamps.
Linux is an open-source software operating system based on Unix. It can help you create different variations of source codes. Linux is typically used for cyber security systems. If you're interested in learning Linux, you should take a look at the best Linux coding bootcamps listed below.
What Is a Linux Bootcamp?
A Linux bootcamp is an intensive, short-term training program that teaches how to use Linux for a career in tech. Linux bootcamps are an increasingly popular way to learn new tech skills.
A typical Linux bootcamp lasts less than four months, but this can vary depending on where and how you study. The classes can be offered both in-person and online. A Linux bootcamp may be right for you if you are looking to further your career or learn a specific tech skill quickly and thoroughly.
The Best 6 Linux Bootcamps of 2021
You can take one of many Linux bootcamps around the world. The top Linux bootcamps are rated on great alumni reviews, student outcome rates, and robust curricula.
These top-rated schools include Ironhack, Open Cloud Academy, and UCLA. Read below to find out more about these Linux schools.
Cost: $13,500
Locations: Online, Indianapolis
Linux Courses Offered: Web Development, Software Development
Program Types: Full-Time, Part-Time, Flex
Eleven Fifty is a non-profit coding and cyber security bootcamp. The course lengths can range from 12 to 24 weeks, depending on whether you choose full-time or part-time. Eleven Fifty courses feature immersive learning and close cohorts.
The courses at Eleven Fifty include web development, software development, and cyber security. You can learn everything from Linux to Javascript. Eleven Fifty also offers career prep to help you finalize portfolios, polish your resume, and network.
Eleven Fifty Academy Bootcamp Financing Options
Scholarships, student loans, payment plans, and GI Bill funding are all tuition financing options at Eleven Fifty. You can schedule a meeting to discover if you're eligible for a scholarship. Eleven Fifty partners with Ascent Funding, Meritize, and Climb. You can also customize your payment plan.

Cost: $17,910
Locations: Online, Baton Rouge, Chicago, Jacksonville, Los Angeles, New York City, New Orleans, San Diego, San Luis Obispo, San Francisco, Washington
Linux Courses Offered: Coding Bootcamp, Cyber Security Bootcamp
Program Types: Full-Time, Part-Time, Flex
Fullstack Academy features online part-time or full-time programs. You can take its immersive coding bootcamp to learn JavaScript and other essential skills like Linux. This is a great option if you want to learn everything in one place.
If you want an accelerated version of these bootcamps, you can enroll in the Summer of Code program. You can take this summer course if you're a college student on your break. This option is an accessible and convenient way to learn to code.
Fullstack Academy Financing Options
You can pay for Fullstack Academy with upfront payments, loan financing, scholarships, or other financial aid. Fullstack also offers the Deferred-Tuition Grace Hopper Program, which acts as an ISA. Women can apply to not pay tuition until they graduate.

Cost: $10,000
Locations: Online, Atlanta, Savannah, Peachtree
Linux Courses Offered: Cyber and Network Security Boot Camp
Program Types: Full-Time, Part-Time, Flex
These courses from Georgia Tech can take 24 weeks part-time or 12 weeks full-time. The courses include HTML5, CSS3, Bootstrap, web development, digital marketing, and data science. Georgia Tech offers hands-on learning, which sets it apart from other bootcamps.
In the Cyber and Network Security track, you'll gain experience with Linux systems such as Kali Linux. You will also learn the skills you need to get the Linux+ certification following the course. If you're serious about cyber security and Linux, this is a great option for you.
Georgia Tech Bootcamp Financing Options
Georgia Tech financing options include upfront payment, interest-free payment plans, and scholarships. Georgia Tech alumni are eligible for a $500 scholarship that can go towards your tuition.

Cost: $12,000
Locations: Online, Miami, Madrid, Barcelona, Paris, Mexico City, Berlin, São Paulo, Amsterdam
Linux Courses Offered: Web Development, Cyber Security
Program Types: Full-Time, Part-Time, Flex
Ironhack offers full-time and part-time courses in multiple categories. You can learn many coding skills including Python, JavaScript, cyber security, SQL, HTML5, and more. This is a great option for international students.
Throughout the program, you can take advantage of career development opportunities. These include interview prep, brand presence, and networking opportunities in the field. You will even get a chance to attend events in the tech community and meet potential employers.
Ironhack Bootcamp Financing Options
Ironhack offers several different financing options, which depend on the location of the program and the program itself. For example, if you study remotely in the US, you can get a loan through Ascent Funding or Climb Credit.

Cost: $17,000
Locations: San Antonio
Linux Courses Offered: Cyber Cloud
Program Types: Full-Time, Part-Time, Flex
Open Cloud Academy offers a 13-week bootcamp that's usually in person, but is online due to COVID-19. You can take the Cyber Cloud course to learn more about Linux and other networks. Open Cloud Academy can give you a unique insight into your learning, making its programs unique.
The Cyber Cloud bootcamp curriculum covers Linux with a high-level overview. The curriculum also covers cyber security, networks and protocols, CompTIA, and cloud computing architecture.
Open Cloud Bootcamp Financing Options
Open Cloud Academy offers upfront payment, grant programs, student loans, and VA education benefits. The grant programs work with Project QUEST and Workforce Solutions Alamo. You can use loans to defer your tuition and only pay after you graduate.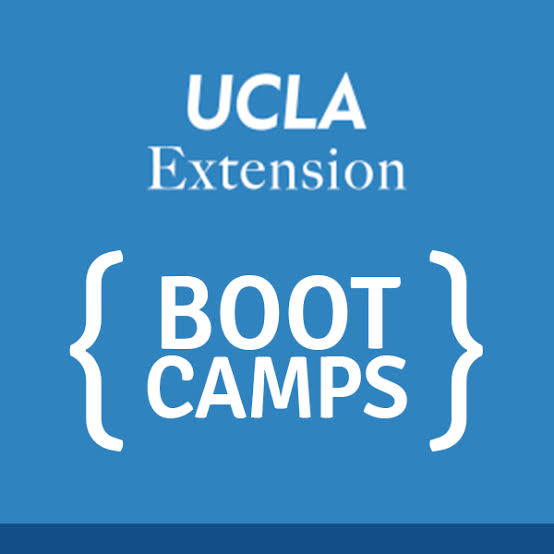 Cost: $12,497
Locations: Online, Los Angeles
Linux Courses Offered: Cyber Security
Program Types: Full-time, Part-time, Flex
This cyber security program offers hands-on training in networking, web technologies, and databases. You'll learn how to master the craft and use hands-on projects. At the end of the course, you can take the Linux+ certification test. Courses are held on the weekends and in the evenings.
UCLA Extension offers many career services, including portfolio reviews, resume and social media support, and career events. When completing the course, you will have a portfolio of projects and certifications and a vast knowledge of web development.
UCLA Extension Bootcamp Financing Options
UCLA Extension currently offers upfront payment and payment plans. To inquire about these plans, you should contact an admissions officer.
Linux Bootcamp Job Opportunities
After you graduate from your Linux bootcamp, you should try to get a job in the field. Learning Linux will prepare you for a variety of high-paying careers in the tech world. You can also use your bootcamp's career services to help you land the perfect job. Below are a few positions that ask for Linux skills.
Java Developer
A Java developer is responsible for designing and developing Java-based applications. Since Java is so popular, especially in large organizations, there are many roles available. Java developers with Linux experience are always in high demand. The average salary is $65,000 to $110,000 per year.
Software Developer
A software developer focuses on designing, creating, deploying, and supporting software. A developer writes code for many kinds of software. This is another high-demand career because almost every industry needs software developers. The average salary is between $50,000 and $110,000.
Linux Engineer
A Linux engineer can install and monitor Unix/Linux operating systems. An engineer in this field can resolve user issues, address change requests, and identify potential problems. Linux engineers work in collaboration with Linux system administrators. The average salary for a Linux engineer is between $58,000 and $157,000.
Software Engineer
A software engineer uses computer science principles to develop software solutions for businesses. These engineers can create solutions for desktop applications, web applications, mobile applications, and more. A salary as a software engineer can begin at $63,000 and go up to $220,000.
Why You Should Enroll in a Linux Bootcamp
You should enroll in a Linux bootcamp if you're serious about starting a career in tech. No matter what platform you develop on, it will most likely be deployed with Linux. Linux is also used for servers, smartphones, and game consoles, which opens a broad market of careers. It is also free and open-source, so anyone can use it.
The career prospects alone are enough to convince you to learn Linux. Many companies are looking for Linux experience as it plays a crucial part in different web products. Learning Linux can get you your next great tech job.