How to Become
a Network Administrator
Education Pathways, Skills, and Certifications
A network administrator is a professional who maintains the performance of a network's infrastructure. Although it is an often underrated profession, network administration is an important job in the information technology sector.
Due to the rapid evolution of tech areas like machine learning, artificial intelligence, and Internet of Things, the need for skilled network administrators has increased. If you're interested in a career in this field, keep reading this guide to find out how to become a network administrator.
What Is a Network Administrator?
A network administrator builds, maintains, and troubleshoots computer networks. Their role is to monitor a network and spot any errors that could damage its functionality.
You'll find network administrators in almost every industry because most big companies use extensive computer networks to conduct their daily operations. A network administrator works with computer software and hardware, including firewalls, routers, and switchers.
What Does a Network Administrator Do?
A network administrator will have different responsibilities depending on the network size of the company they work for. However, some basic tasks include setting up a computer network, overseeing it, and developing protection strategies. Below are some details on these key duties.
Sets Up a Computer Network
Setting up a network involves installing hardware for a company. This might include routers, databases, and servers. However, not all administrators need to build networks. Some are only hired to maintain and troubleshoot existing networks.
Troubleshoots the Network
Errors can significantly damage a network, so troubleshooting potential problems is an essential part of network administration work. When troubleshooting, you will check the network's hardware, perform DNS checks, and monitor malware. Sometimes, a network can fall victim to a virus or cyberattack. You will need to implement protection techniques.
This is the process of preventing malicious or unauthorized access to a network. To do this, you will install firewalls and maintain anti-virus software. Protecting the network is especially important when there is sensitive information.
Network Administration Education Pathways
Network administrators must have a background in IT. This usually takes the form of a Bachelor's Degree in Computer Science or Software Engineering. Read below to learn more about the education paths and degree programs you can take to become a network administrator.
Network Administrator Degrees
As a minimum, a network administrator must hold a degree in an IT-related field. However, for many jobs in this area, a Bachelor's Degree in Computer Science is required. You can also opt for a Bachelor's Degree in Information Technology or shoot for a master's degree in an area of computer science.
Network Administrator Bootcamps
A network administrator needs to have some software engineering skills. Although it is rare to find a bootcamp that offers a network administration course, you can instead join a software engineering program to get the skills you need.
Bootcamps are popular because they're more affordable and faster than a formal college education. They are also usually part-time and online, which will allow you to keep your full-time job as you study.
Network Administrator Courses
One excellent way to start learning about network administration is to sign up for a massive open online course. Most of these are free or very affordable. Although they won't leave you as prepared as a bootcamp or degree, they will provide you with useful fundamental knowledge. For example, you could learn about network setup and basic troubleshooting.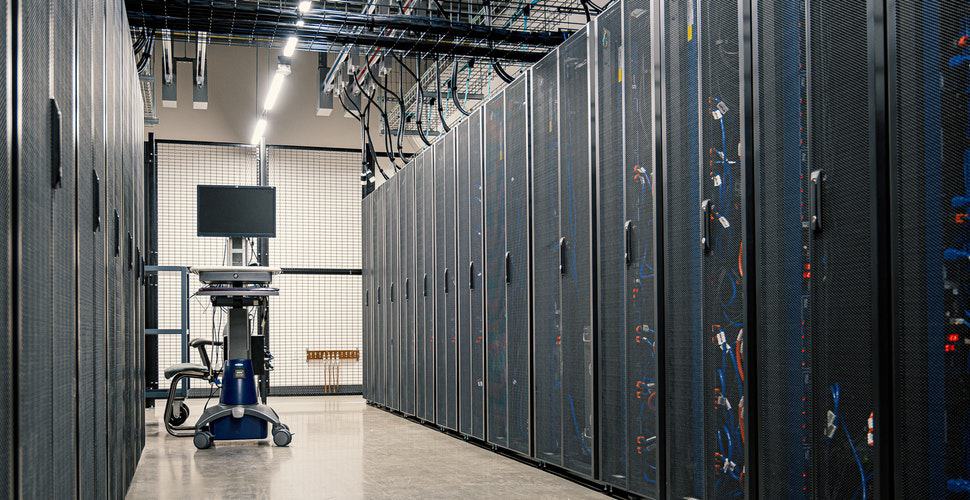 How to Become a Network Administrator: A Step-by-Step Guide
Although job requirements will differ, most employers will require that you have a bachelor's or master's degree. However, an ideal candidate for a network administrator position will have a combination of education and experience. See the steps below to work toward a career in network administration.
The first thing to do on your journey of becoming a network administrator is to get an education. You can do this either through formal or informal training. A bachelor's degree will increase your odds of landing a job, but many companies also accept candidates with an associate degree or certificate.
Although certification isn't mandatory to start working as a network administrator, it can help you stand out from other job applicants. It can demonstrate that you have the skills it takes to manage a certain type of computer system. Cisco offers a popular certification for this purpose.
Once you've received training and certification, you can start developing your resume. Make sure to include the skills you've gained and the projects you've completed. Including the details of your capstone or personal projects in your resume is important, especially if you don't have work experience.
When starting a new career, it can be hard to get a job if you don't have any experience in the field. That's why you need to work on your own projects or get an internship. An internship will provide you with the experience you need to land a full-time job.
Start searching for a new job
Now that you have education, experience, and a functional resume, you can start looking for a network administration job.
Top Network Administrator Skills
If you want to build a career in network administration, you should start by developing your skills. Network administrators must have a mix of technical and soft skills. Check out the list below to learn more.
Hardware and Software Installation
Network administration involves purchasing, testing, and configuring equipment. Network administrators must also know how to choose the correct hardware and software for a particular system according to a company's needs.
As an administrator, you need to set up both virtual private networks (VPNs) and local area networks (LANs). You must also maintain the system and install new equipment when necessary.
Although software development is not the primary task of a network administrator, knowledge of programming fundamentals is important. There is often complicated scripting software used to protect networks. As a network administrator, you can use this software to automate certain tasks and thoroughly troubleshoot a system.
Linux and Microsoft are the two main types of systems used by network administrators. However, Linux is the most common due to its versatility and integrity. So, Linux is a crucial skill. Network administrators often specialize in this area by becoming certified Linux system administrators.
Network Administrator Salary and Job Outlook
Network administrators are an important part of any large company. They make sure the computer system is running smoothly and that it is protected from possible threats. According to the Bureau of Labor Statistics (BLS), the demand for network administrators is expected to grow by four percent by 2029. This means there will be more jobs in the future.
When it comes to wages, the BLS also estimates that network administrators make an average salary of $83,510, which is higher than the national median salary.
Entry-Level Network Administrator Job Requirements
Most companies require network administrators to have at least an associate degree or an equivalent course certificate. However, a Bachelor's Degree in Computer Science or a similar tech field will increase your chances of getting a job.
How to Prepare for Your Network Administrator Job Interview
To succeed in an interview for a network administrator position, you must be prepared to answer both technical and non-technical questions. Recruiters will want to know that you also have soft skills like resilience, problem-solving, and communication. Below are a few questions that may come up in your interview.
?
Network Administrator Job Interview Practice Questions
What are the differences between a router and a switch?
What is your background in configuration management?
How can you diagnose a DNS?
What is a LAN?
What steps do you take to keep your skills up to date?
What are your go-to auditing tools?
Network Administrator Certifications
Network administration certifications are a great way to showcase your expertise. Below, we've listed some of the most highly regarded network administration certifications.
CompTIA Network+ is an entry-level certification that demonstrates that you have the fundamental skills to work as a network administrator. Some of the topics included in this certification are network security, troubleshooting, and network design.
Microsoft Certified IT Professional
This Microsoft certification covers several areas of computer science, including network administration. In preparing for this certification, you will need to study network maintenance, operating systems, and web development.
Cisco certifications are very well-respected in the IT sector. This company offers two credentials that will validate your ability as a network administrator. These are the Cisco Certified Network Professional (CCNP) and Cisco Certified Network Associate (CCNA) certifications. These cover network security, access management, and troubleshooting.
How Long Does It Take to Become a Network Administrator?
The amount of time it takes to get qualified in this field varies depending on the path you pursue. For example, if you attend a coding bootcamp, you can expect to spend six months to a year studying, while an associate degree will last about two years.
If you want to complete a bachelor's degree, it will take four years. Then, you will need to gain some work experience, for which you can expect to commit another year or two.
Why You Should Become a Network Administrator in 2021
Network administration is an in-demand IT skill. It's relevant to any company that uses a computer system in its daily activities, which is almost every industry. If you're still not convinced, keep in mind that this job comes with a fairly high salary.
According to PayScale, the base salary for network administrators is $60,374. This will grow even higher with experience and time. If you're interested in network security or software and hardware configuration, you should consider working toward a network administrator career.
Network Administrator FAQ