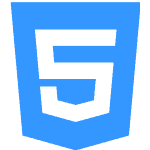 HTML stands for HyperText Markup Language. It is one of the primary coding languages in front end development, along with JavaScript and CSS. HTML is used to set the structure of the web page and create a responsive design.
Learning HTML will help you become a front end web developer, which is a high-demand career. According to the US Bureau of Labor Statistics, the average salary of a web developer is $69,430. Bootcamps are the best way to learn this employable skill. Below are some of the best HTML bootcamps you can take in 2021.
What Is an HTML Bootcamp?
An HTML bootcamp is a practice-oriented, intensive program that can teach you tech skills. Most HTML bootcamps teach industry-level coding skills to prepare graduates for a career in tech. HTML bootcamps usually have a lower price than universities or other types of education.
HTML bootcamps are especially useful because they provide career services to help you start a career in tech. They'll give you the most helpful tools to succeed in the recruiting and interview process.
The Top 8 HTML Bootcamps of 2021
Although there aren't many specific HTML bootcamps, most web development programs teach HTML in their curricula. It's a common programming language, so bootcamps aren't hard to find. Below are some of the best web development and HTML courses out there. You can decide which one is best for you based on bootcamp tuition, curriculum, and outcomes.

Cost: $13,900
Locations: Chicago, Online
Program Types: Full-Time, Part-Time
Actualize's coding bootcamp focuses on key coding languages, such as HTML, CSS, and Ruby. The online environment simulates a real-life classroom. It offers hands-on projects and great relationships between students and instructors.
The program lasts 12 weeks in the full-time course and 16 weeks part-time. It will give you all the tools you need to become a software engineer. This is a fantastic online option if you like to learn with a close-knit team.
Actualize Financing Options
Actualize offers flexible financing options, including upfront payment, monthly installments, and loan financing. Its partner, TuitionFlex, allows you to pay for your tuition over three years. The payments go from $409 to $552. You can also pay in monthly installments if you want to pay your tuition sooner.

Cost: $17,000
Locations: NYC, San Francisco, Online
Program Types: Full-Time, Part-Time
App Academy offers an immersive coding bootcamp focused on software engineering. In this program, you'll learn full stack software engineer fundamentals and create hands-on projects.
You'll learn how to use Ruby on Rails, HTML, CSS, JavaScript, and ReactJS. This program has two schedules: part-time and full-time. The course is currently online due to COVID-19. It can take 16 to 24 months, depending on the schedule you choose.
App Academy Financing Options
App Academy offers three financing options: upfront, deferred, and a hybrid option. The deferred plan means you pay no tuition until you get a job. If you'd like to go with this option, you'll have to pay a $3,000 deposit, then $25,000 in six monthly installments.
In the hybrid version, you pay a $9,000 deposit and nothing else during the course. Once you get a job, you'll pay an additional $14,000. If no company hires you after the post-graduation period, you won't have to pay the remaining cost.

Cost: $3,950
Locations: Online
Program Types: Flex
GA's front end development online bootcamp will teach you essential web development strategies. By the end of this project-based course, you will be able to create a responsive and aesthetic website. You'll learn the foundations of HTML and CSS. You'll also learn how to add interactive functions using JavaScript.
This is a self-paced program, so it's compatible with those who are currently working. You don't need to have prior experience in programming. It's also important to mention that the school offers a job guarantee. All in all, this is a great option if you want to become a web developer and learn HTML in the process.
General Assembly also offers an HTML and CSS Basics class as part of its immersive software engineering program.
General Assembly Financing Options
This program offers several financing options: loan financing, deferred tuition, scholarships, employer sponsorship, monthly installments, and the GI Bill.
With the deferred education option, you pay zero tuition until you make $40,000 per year. On the other hand, the monthly installment method allows you to pay tuition in multiple payments during the course.
General Assembly also offers the See Her Excel tuition discount, which applies to women in tech. This bootcamp also provides loan financing through Zip Co (Australia), Climb Credit (US), Meritize (US), Future Finance, or Study Loans (Australia).

Cost: $12,500 – $13,000
Locations: Miami, Paris, Lisbon, Berlin, Barcelona, São Paulo, Mexico, Madrid, Amsterdam, Online
Program Types: Full-Time, Part-Time
This full stack web development bootcamp will teach you every aspect of the web development process. It takes from nine to 24 weeks, depending on the type of schedule you choose. Ironhack has locations across the globe, but mostly operates online due to COVID-19.
In this course, you will learn how to create responsive systems using HTML, JavaScript, and CSS. Regardless of the schedule you choose, you'll have to complete 50 hours of prep work before starting the course.
Ironhack Financing Options
Ironhack offers different financing options depending on the city where you choose to study. Read up on the options based on your location, which can include loan financing, monthly installments, ISAs, and scholarships. In the US, the only available payment options are loan financing, upfront payment, and a scholarship for women.

Cost: $15,000 – $30,000
Locations: California, Online
Program Types: Full-Time, Part-Time
Lambda School's full stack web development course will teach you the fundamentals of HTML. You'll also learn how to use React, SQL, Python, JavaScript, and CSS. This course will teach you about both the server-side and the visible parts of website development.
You have two schedules to choose from in this program: full-time and part-time. Depending on the schedule, you'll be on the program for six or 12 months.
Lambda School Financing Options
Lambda School has two financing options: upfront or an income share agreement. With an ISA, you won't pay anything until you find a job in the field. After that, you'll pay a particular percentage of your wage for a few months or years. You should consult with the school's financing advisor to learn more.
Cost: Free
Locations: Online
Program Types: Flex
Springboard's beginner course gives you all the tools you need to develop a strong front end development foundation. If you're interested in learning the basics of HTML, web design, and front end strategies, this course can help you.
This program is self-paced and lasts around 43 hours. You'll have videos and written resources to access whenever you need extra information. This is a great option for new coders and people who want to work while they study.
Springboard Financing Options
The course is free.

Cost: $15,000
Locations: Cleveland, Chicago, Pittsburgh, Cincinnati, Charlotte, Columbus, Detroit, Dallas, Philadelphia, Online
Program Types: Full-Time
Tech Elevator's coding bootcamp is a complete development program. It will teach you how to create programs from scratch using top programming languages like Java, C#, HTML, and CSS. You'll also learn how to develop databases with SQL and how to work with front end JavaScript frameworks.
This is a 14-week intensive program, so you should only take it if you're ready for a full-time course. This is a great option if you want a quick and efficient HTML bootcamp.
Tech Elevator Financing Options
Tech Elevator offers loan financing, upfront payment, and scholarships. Its loaning partners are Sallie Mae and Ascent Funding. Both of them offer a living expenses loan along with tuition loans.
Tech Elevator also offers scholarships to students who represent a minority in the tech industry. If you're a veteran or have a veteran family member, you can use the GI Bill as a payment method as well.

Cost: $20,000
Locations: Denver, Online
Program Types: Full-Time
This full-time training program lasts around seven weeks. It can help you develop all the front end engineering skills you need to become a web developer. This course will teach you about HTML, modern frameworks, and database-backed programs. You'll also learn about the client side of the development process.
In the course, you'll also learn about UX and UI design fundamentals. If you have a creative side, this is a great way to learn HTML. Keep in mind that Turing School is currently online only.
Turing School Financing Options
Turing School has four financing options, which are scholarships, loans, GI Bill, and upfront payment. Turing School's lending partners are Climb, Ascent Funding, and Sallie Mae, so you can choose between those options.
If you have GI Bill benefits, you can use them at this school. Turing also offers a scholarship worth $4,000 to two students who are members of underrepresented communities in tech.
HTML Bootcamp Job Opportunities
HTML is an excellent programming language to add to your toolkit. It can provide you with several career opportunities in the programming sector. According to Salary.com, an HTML developer can make from $48,179 to $73,925 per year. If you attend a great bootcamp, you can make even more.
If you're interested in the different job opportunities you can get with HTML, read below. There are lots of ways to use your HTML knowledge to your advantage.
Junior Web Developer
A junior web developer's role is to develop, deploy, and modify existing websites under a senior web developer's supervision. They perform client revisions and updates on the platform.
According to Zippia, the average salary of a junior web developer is $54,456. Once you start learning other techniques and disciplines, you can climb the ladder and even become a leader one day.
Front End Web Developer
Someone who works on front end development is in charge of the visible part of a website. In this position, you can implement different strategies to create a beautiful website. You can work with HTML, CSS, and JavaScript to develop interactive designs.
According to Glassdoor, the average salary of a front end web developer is $76,929. This is still a highly in-demand skill. The e-commerce industry is always growing and developing new sites.
Web Designer
Web designers perform a similar job to front end developers. They both use coding to design web interfaces. However, a web designer will work with tools like PhotoShop or Illustrator, then implement those designs in the website.
The average salary of a web designer is $48,700, according to the US Bureau of Labor Statistics. This is a great option if you're a creative person and also have tech skills.
UI Developer
UI developers combine web design, user psychology, and front end development skills. By learning UI design, you can create a seamless user experience through the web interface. A UI developer runs tests to find flaws and trends that could affect the user experience.
PayScale estimates that a UI developer's average salary is $75,308, while ZipRecruiter says that the average salary is $167,500. Either way, you can land a lucrative job with UI design and HTML skills.
Why You Should Enroll in an HTML Bootcamp
Enrolling in an HTML bootcamp will help you develop problem-solving and critical thinking skills. It can get you a high-paying job in almost any field.
And besides, HTML is one of the easiest programming languages to learn. Most people use foundational languages like HTML, C, or JavaScript as a bridge to learning more advanced ones. If you want to learn to code, an HTML bootcamp is a great place to start.