Best Cisco Professional Certifications in 2021
Cisco certification is one of the most in-demand in the field of information technology. It validates a networking professional's knowledge to work with Cisco Systems, one of the most widely-used networking and security platforms. For many IT roles, Cisco technologies are an essential requirement.
Cisco Systems offers many certification paths, from the entry-level CCNA certifications right up to their advanced architect certification. In this guide, we'll look at the best Cisco certifications depending on your skill level, career goals, and specialization.
What Is a Cisco Professional Certification?
Cisco certifications are evidence of competence with Cisco Systems. Companies around the world rely on Cisco to provide their networking hardware, software, telecommunications, and high technology solutions.
Earning Cisco certification is a great way to develop your career prospects in many IT fields, whether you want to become a web developer or a systems administrator. In a highly competitive environment, Cisco certifications help potential employers determine your professional worth, and you will increase your chances of getting your foot in the door.
Professional Certification vs Certificate Program
People often confuse professional certification with certificate programs. Certificate programs are usually offered by education providers such as online schools and colleges. They are designed to teach you about a certain subject, and you may receive a certificate of completion. However, they don't validate your professional knowledge and skills.
To gain professional certification, you are required to pass an exam sanctioned by an independent body, such as Cisco. You will usually need to pay for training and to register for professional certification exams. Many certifications have to be renewed to keep you up to date on the latest technological developments.
Cisco Skills: What's Demand Like in 2021?
Demand for knowledgeable, certified professionals with Cisco skills is increasing. According to the Bureau of Labor and Statistics (BLS), the job outlook for computer and information systems managers is set to grow by 10 percent between 2019 and 2029. The field comes with other impressive benefits, with an average salary of $151,150 also reported by the BLS.
According to PayScale, IT directors earn an average salary of $121,884. To become an IT director, you'd typically earn a Cisco CCNA certification. In such a competitive field, having a Cisco certification will help back up your resume and experience.
Importance of Cisco Certification
If you want to excel in tech, the chances are that you need a Cisco certification. Many employers nowadays require some type of certification. It will help you develop your skills to the industry standard and keep you up to date with current trends.
Pursuing different Cisco certification paths will help you stay ahead of the pack and show you have the skills employers are looking for. It's a great way to show employers you prioritize your own continued professional development. This is especially the case when you recertify.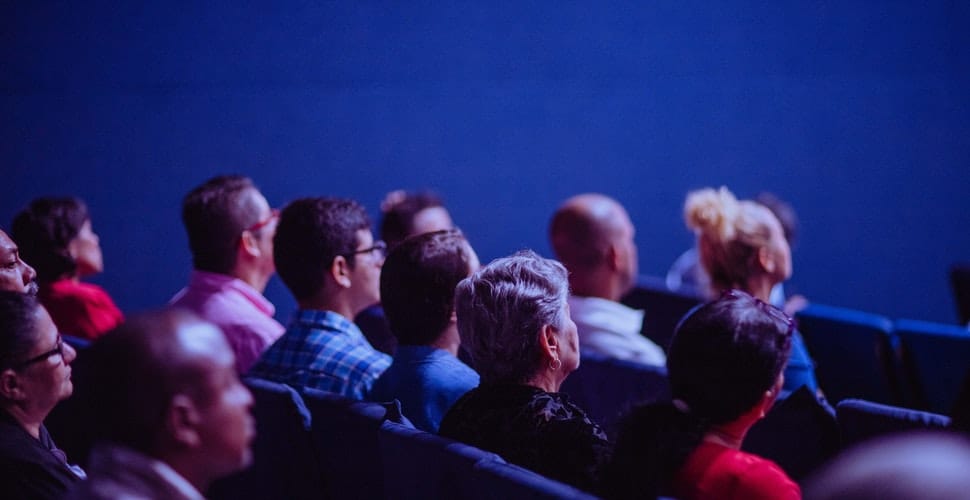 Top 10 Cisco Certifications
We've rounded up some of the best Cisco certifications that you can get in 2021. The best certification path for you will depend on your level and the area of IT you want to pursue. Each one can be accessed on Cisco's official website. Below are the top ten Cisco certifications.
Cost: $400
Validity: Three Years
For the CCIE Collaboration certification, you need to demonstrate your ability to design, operate, and improve Cisco collaboration technology. There are no requirements to apply for this certification, but it's recommended you have a minimum of five years of experience in Cisco collaboration technology.
Like most Cisco exams, you will be required to pass two sets of exams. This will include a qualifying written exam and a lab exam. The lab exam will take you eight hours to complete and will be an opportunity to put your theoretical knowledge into practice.
Cost: $400
Validity: Three Years
Cisco's CCIE certification validates your skills with the latest data center technologies. It shows you can work with complex data center solutions to keep up with the modern world's data needs. The certification is comparatively new, meaning you'll be up to date with the very latest technological developments and innovations.
For this exam, you will need to demonstrate competence with data center core technologies. You will then use an eight-hour lab exam to prove your hands-on skills.
CCIE Enterprise Infrastructure
Cost: $400
Validity: Three Years
If you're hoping to become an expert-level networking professional, this is the certification for you. The CCIE certification is for professionals with around seven years of experience with network design, deployment, maintenance, and operation.
To earn the certification you need to complete a qualifying exam, which will cost you $400. You will then need to complete the eight-hour lab exam within three years. Enterprise networks are an important part of network engineering.
Cost: $400
Validity: Three Years
This CCIE certification focuses on complex enterprise wireless solutions. To pass the exam, you'll need to have good knowledge of network assurance, automation dual-stack architecture, virtualization, infrastructure, and security.
There are no formal requirements to sit these two certification exams. However, some industry experience will be beneficial. That industry experience will ideally include work that involves managing wireless technologies and solutions.
Cost: $400
Validity: Three Years
The CCIE Security certification is designed to show you can work with complex security solutions. You'll need to demonstrate your knowledge of security infrastructure in the written exam. This includes things like cloud security, network security, and secure network access.
The practical exam will test you on everything from designing and deploying security solutions to operating and optimizing. You're expected to have at least five years of relevant experience before sitting these exams. If you want to become a cyber security engineer, this is the exam for you.
Cost: $400
Validity: Three Hours
This certification is ideal for professionals in service provider roles. It will test your competence with core architecture, automation, services, networking, quality assurance, and network assurance.
For the practical exam, core routing and service architecture will both contribute 25 percent towards your pass mark. The other 50 percent of the exam will be split between access connectivity, security and automation assurance, availability, and coverage.
Cisco Certified Network Associate (CCNA)
Cost: $300
Validity: Three Years
If you're early on in your career, the CCNA is the ideal entry-level certification to launch your future in IT. You're not required to have extensive practical experience in the field. However, you are expected to have a basic understanding of IP addressing, familiarity with Cisco Systems, and knowledge of network fundamentals.
You are only required to sit one examination to secure this certification. As an entry-level certification, the exam will cover a broad range of IT subjects to allow you to pursue any career specialization.
Cisco Certified Design Expert
Cost: $450
Validity: Three Years
Aimed at design engineers, and network leads of IT infrastructure and architecture teams, this is another expert-level certification from Cisco. It validates a professional's ability to understand business needs and constraints and translate them into network infrastructure design solutions.
The qualifying exam covers things like routing, tunneling, cost, and security. The lab exam essentially tests your ability to develop a network infrastructure design.
Cost: $400
Validity: Three Years
Aspiring information security analysts should consider taking Cisco's CyberOps Professional certification. Designed to help professionals respond to the increasingly complex and changing world of cyber crime, this certification will show you have the most up-to-date information security skills.
The first exam will test you on your knowledge of core cyber security operations. The second exam tests your competency when responding to incidents. It has been designed to establish how good you are at troubleshooting and how well you handle digital forensics.
Cost: $400
Validity: Three Years
The Cisco certification is ideal for web and software developers. It is designed to establish if you are competent with the development and maintenance of applications that have been created by Cisco Systems.
As with most Cisco certifications, you'll need to sit two exams. The first will focus on core knowledge. However, for the second, you'll have the opportunity to choose a concentration. Options include enterprise automation, service provider automation, security automation, and DevOps automation.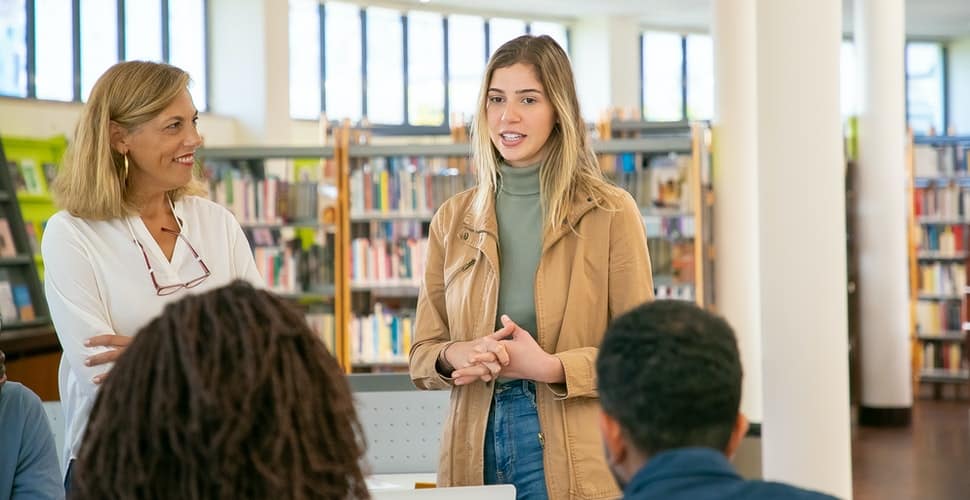 How to Choose the Right Cisco Certification
Professional certifications each serve a specific purpose. When considering the best Cisco certification for you, you need to think about your current skill level, your career goals, and your specialization. Below are the key factors to consider when choosing a certification.
Some certifications are specifically designed for professionals wanting to follow a particular career path. Make sure you look into which certifications align best with your goals and which are most respected in your chosen field. For example, if you're hoping to become a developer, aim for the DevNet certification.
Some Cisco certifications don't ask for much in the way of knowledge and experience, while others will be a little more demanding. Finding practice examinations online can help you ascertain which exam is at the right level for you. Cisco offers many different levels of exams, so if you're new to the field, make sure to choose an entry-level certification.
The certifications in this article are designed to validate your skills with Cisco networks. These are important skills for most jobs in IT. However, there are many other widely used platforms that you can consider using. As certification takes some personal investment, make sure you're getting the best certification that'll set you apart in your field.
Top Courses to Prepare for Cisco Certifications
There are plenty of courses that are designed to help you prepare for your Cisco certification exam. Below are a few of the best preparation courses, depending on which certification path you are pursuing.
The Complete Networking Fundamentals Course | Udemy
Cost: $17
Duration: 80 Hours
Format: Self-Paced
Outcome: Certificate
This course has been designed to help prepare you for the CCNA exam. You will be taught to build a basic Local Area Network (LAN). You will also learn about network fundamentals, hubs, switches, routers, DHCP, Access Control Lists, IP addressing, and Wifi.
This course is taught through 80 hours of video lessons available on demand. You also have access to 125 downloadable resources. One drawback of this course is that it doesn't offer a lot of practical experience.
Cisco DevNet Certification Training | Koenig
Cost: $2,350
Duration: Eight Days
Format: Instructor-Led
Outcome: Certificate
This course is aimed at software developers, application developers, and network engineers wanting to prepare for the Cisco DevNet Associate certification. It's a costly course, but the curriculum is comprehensive.
You'll learn how to implement basic network applications. It'll also teach you how to implement automation workflows across networks, security, collaboration, and computing infrastructure. You'll also gain practical experience in solving real-world problems using Cisco's Application Programming Interfaces (APIs).
Cisco CyberOps Associate CBROPS 200-201: The Complete Course | Udemy
Cost: $17
Duration: Four to Five Hours
Format: Self-Paced
Outcome: Certificate
This course prepares you for the Cisco CyberOps Associate certification. It gives you a foundational knowledge of basic network security. Beyond just preparing you to pass the exam, this course equips you with the skills you need to identify, counter, and prevent cyber security breaches.
To prepare you for the exam, you will be questioned on security concepts, security monitoring, host-based analysis, network intrusion analysis, security policies, and procedures.
Networking and Security Technician Certificate | Academic Institute of Excellence
Cost: $285 Per Month
Duration: 10 Months
Format: Hybrid Learning
Outcome: Certificate
This course will prepare you for the CCNA certification exam. To enroll in this course, you are expected to have completed high school or an equivalent diploma. Having some relevant industry experience will also make your learning process easier.
The course is designed to expand your knowledge base on things like network fundamentals, network access, IP connectivity, IP services, security fundamentals, automation, and programmability. The course is only available for online students. There are financing options available for tuition and equipment such as laptops.
CCIE Enterprise Infrastructure - Transport Technologies | Udemy
Cost: $17
Duration: Eight Hours
Format: Self-Paced
Outcome: Certificate
Udemy offers this course to help prepare you for the CCIE Enterprise Infrastructure certification. It's recommended that you have already taken the CCNA certification or similar before enrolling in this course.
This course builds you up to become an expert on Cisco's networking technologies. Upon completing this course, you will have expanded your knowledge of MPLS environments in their entirety. You will also be competent with design, configuration, and troubleshooting.
Is a Cisco Certification Worth It in 2021?
Yes, a Cisco certification is worth it for any IT professional. They are recognized by employers as the industry standard and will increase your employability in this lucrative field. With a wide range of certifications to pursue, getting a Cisco certification that suits your level and specialization is a worthwhile investment in 2021.