How to Become a
Cyber Security Analyst
Education Pathways, Skills, and Certifications
With companies storing and using tons of user data, they needed to find a way to protect these from cyber criminals. This is where cyber security professionals like cyber security analysts come into play. They leverage processes and technologies to safeguard electronic data from illegal or unauthorized use.
Read on to learn how you can become a cyber security analyst, and start your tech career in no time.
What Is a Cyber Security Analyst?
A cyber security analyst is a professional who protects an organization's data, networks, devices, or other programs from cyber threats using a wide range of methods and technologies.
Cyber attacks include intercepting tax information, hacking confidential emails, and stealing insurance coverage or identities. Cyber security analysts implement security measures to prevent any of these cyber threats from materializing.
What Does a Cyber Security Analyst Do?
A cyber security analyst monitors cyber threats and prevents attacks on an organization's private data by assessing vulnerabilities in its networks and software. Should a security breach occur, it is the cyber security analyst's job to implement countermeasures and prevent further damage.
Below are the essential responsibilities of a cyber security analyst.
Monitors an Organization's Networks
These professionals are responsible for ensuring the safety of a company's digital assets. Networks connect an organization's software and hardware to the Internet. In the connection process, these networks become vulnerable to attacks from hackers and other cyber criminals.
For this reason, security analysts must monitor an organization's networks to ensure they remain safe from unwanted breaches. They are also responsible for the maintenance of security hardware and software.
Develops Ideal Security Practices and Standards
Security analysts work full time to develop ideal security practices to curb attacks from hackers.
This can be achieved by installing new software like firewalls or data encryption programs. They can also achieve this by penetration testing, which involves simulating an attack to find vulnerabilities before they can be hacked.
Makes Recommendations Based on a Company's Firewall and Data Encryption
Security analysts also play an advisory role. They are required to give recommendations regarding the best practices for their organization. They might create reports to recommend security enhancements to the company.
Security analysts are also expected to stay up to date with the latest network security trends. Cyber security analysts must adapt modern security systems to offer the best defense possible against hackers.
Cyber Security Analyst Education Pathways
Several education pathways are available for aspiring cyber security analysts. The most common path involves enrolling in a bachelor's degree program from a college or university. That said, other paths like cyber security bootcamps and courses are slowly emerging.
We cover both traditional and nontraditional options in the list below.
Cyber Security Analyst Degrees
Most entry-level cyber security jobs require candidates to have at least a bachelor's degree. Completing a Bachelor's Degree in Computer Science or Information Technology is ideal for aspiring security analysts.
An associate degree is an option available for those hoping to kickstart their cyber security career. These programs take two years to complete and can lead to a handful of entry-level jobs. It also provides the foundation for an advanced degree or certifications.
Cyber Security Analyst Bootcamps
Bootcamps offer a fast and hands-on approach to learning the skills you need to start your career. Many bootcamps offer 12- to 16-week courses in cyber security.
There are many differences between a coding bootcamp and a degree. Bootcamps offer a cheaper and much faster alternative to starting a tech career. This makes coding bootcamps worth it especially for people looking to transition careers.
Cyber Security Analyst Courses
Cyber security analyst courses are ideal for professionals in the field looking to add specific skills to their resumes. They are also great for those looking to dip their toes in the field without committing too much of their time or money right away.
Cyber security analyst courses are often short and cover specific cyber security topics. Many courses include an introduction to cyber security, IT and security analyst fundamentals, and how cyber security is vital for businesses.
How to Become a Cyber Security Analyst: A Step-by-Step Guide
The following are steps you should follow to become a cyber security analyst.
Earn your cyber security credential
The first thing you need is to decide on a learning path. Assess the strengths and weaknesses of the learning options mentioned above, and see which one fits your learning needs, career goal, and resources.
Complete an internship program
Internships are a great way to acquire valuable work experience. Many universities and colleges offer internship programs as part of the coursework.
In the same way, cyber security bootcamps have built-in hands-on projects. These are designed to build your practical skills and leave you with a portfolio to show your prospective employers.
Apply for entry-level jobs
A bachelor's degree puts you in a great position to qualify for entry-level roles. That said, bootcamps offer career services that help optimize your resume, online profile, and job interview skills.
Pursue professional certifications
Professional certifications are a great way for you to broaden your career prospects. Most certification programs are for professionals in the field who already have work experience.
Top Cyber Security Analyst Skills
Cyber security analysts rely on skills and expertise to identify and stop cyber threats. The following list describes some of those specific skills.
Ethical hacking involves penetration testing, which seeks to identify any areas in an organization's digital infrastructure that are vulnerable to exploitation and unwanted use. Ethical hackers lawfully hack into the systems, look for any vulnerabilities, and recommend the necessary cyber protection measures.
Risk is the main driving force behind most of a company's security operations. Risk management involves quick thinking and problem-solving skills.
An analyst should assess risk and communicate their findings and recommended solutions to the stakeholders.
Network security is a broad term for the processes and steps used to protect an organization's network infrastructure. Without adequate knowledge of network security basics, you will find it difficult to get your security operations up and running.
Basic knowledge of the Internet protocol suite (TCP/IP) is a must-have. You must be familiar with network protocols and how to apply them.
Cyber security analysts keep their tool kits updated for everyday use with software or hardware. One way to demonstrate your skills in toolkit maintenance is by earning a CompTia Security+ certification.
Cyber Security Analyst Salary and Job Outlook
Entry-Level Cyber Security Analyst Job Requirements
Most entry-level jobs require candidates to have a Bachelor's Degree in Cyber Security or a related field, although others hire cyber security bootcamp graduates. Previous job experience is typically preferred since the position requires hands-on knowledge.
An internship is a great place to get real-world experience before graduating from a university. For bootcamp graduates, practical training and completion of real-world projects are a fixture in their training.
How to Prepare for Your Cyber Security Analyst Job Interview
The best way to prepare for an upcoming cyber security analyst job interview is to familiarize yourself with the potential questions an interviewer might ask. We've compiled the most common interview questions below.
?
Cyber Security Analyst Job Interview Practice Questions
Explain how you would prevent cybercriminals from acquiring sensitive data if a system contains bad sectors.
When have you kept a system or device secure, even when connected to a public WiFi network?
What are the key differences between data protection at rest and data protection in transit?
What processes or methods do you take to protect a network?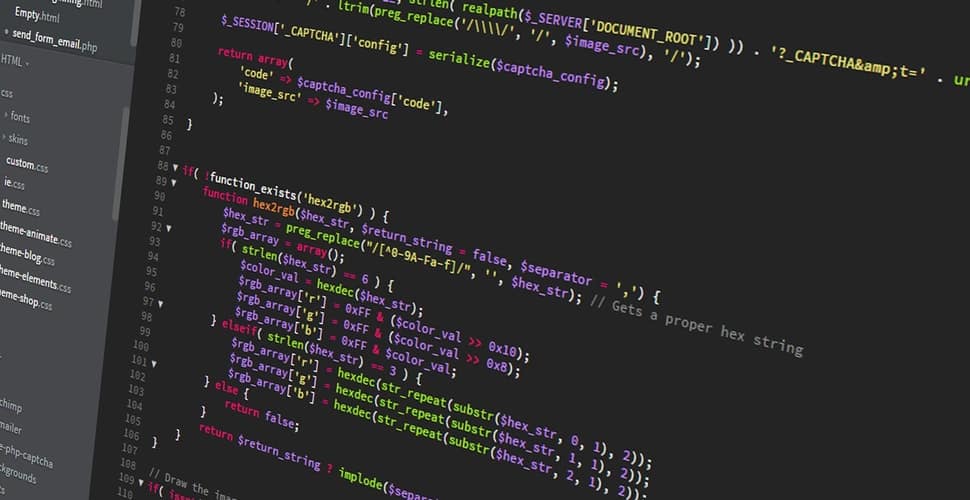 Cyber Security Analyst Certifications
Professional cyber security analyst certifications are a great way to prove your skills in the field. Employers look for candidates with a wide range of proven skills when conducting interviews. Below are several certifications available for cyber security professionals.
Certified Ethical Hacker (CEH)
Earning this certification demonstrates your proficiency in using the latest commercial-grade hacking tools and techniques. They also prove your skills in ethically hacking an organization's system.
Before sitting the CEH examination, take advantage of the available training materials. These will walk you through multiple hacking techniques by evaluating contemporary case studies and technologies.
Certified Information Systems Security Professional (CISSP)
This certification is awarded by one of the largest cyber security firms worldwide, (ISC)², and is ideal for practitioners with significant experience in the field. This entails at least five years of paid experience in relevant roles.
Earning the certification validates your skills and knowledge in the most up-to-date cyber security systems and your expertise in multiple cyber security domains. These include asset security, communication and network security, software development security, and security assessment and testing.
Cyber Security Analyst FAQ