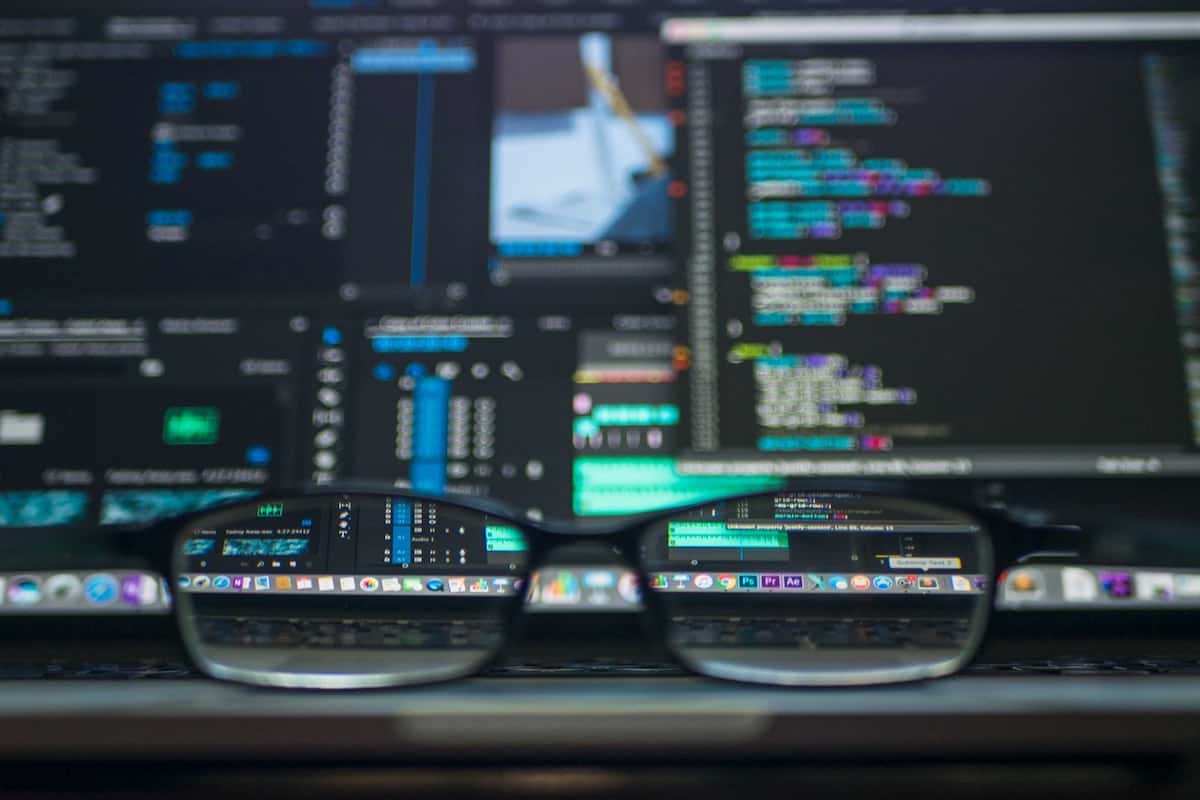 How and Where to Get a Job After a Coding Bootcamp
What happens after you finish a coding bootcamp? Naturally, you'll be eager to find work that makes good use of your new talents and expertise. Getting a job after a coding bootcamp is possible with the right skills, credentials, and career service support. Once you learn a programming language and tech stack, you'll be ready for a job.
With the training that you received from your bootcamp experience, you have a competitive advantage in the field. Read this guide to find out more about the potential tech career paths available to you. Learn about different job titles, average salaries, and what to expect when you get hired.
What Is a Coding Bootcamp?
A coding bootcamp is an educational program that offers short-term training on different tech skills. In just a few weeks to a few months, you can learn everything you need to know about your tech field of choice. What makes a coding bootcamp different from traditional education is that it focuses on one specific skill at a time, making it more intensive.
Learning different types of programming languages such as JavaScript, Python, and SQL is a primary offering of coding bootcamps. Some common bootcamp topics are web development, software engineering, data science, and cyber security. A coding bootcamp is open to anyone, including college students and professionals who want to upskill or change careers.
How Do Coding Bootcamps Help You Land a Job?
To help you land a job, coding bootcamps offer career services as part of their programs. Some will even have a job guarantee, which means you don't have to pay tuition if you can't find a job. Coding bootcamps also often partner with well-known tech companies and maintain a strong alumni network. Read the following to learn more about bootcamp career services.
Resume Assistance. Coding bootcamps help you improve your resume to highlight your technical skills and achievements. Bootcamp students can also find assistance in setting up their LinkedIn accounts and Github profiles.
Mock Interviews. You can request a one-on-one mock interview with your career advisor. This will prepare you for potential interviews after you submit your bootcamp application Your advisor will provide you with feedback on how you can improve the interview process.
Job Guarantee. Some coding bootcamps offer a job guarantee. You may defer your tuition payment until you land a permanent position after graduating. Usually, you have to find a job six months after completing the program.
Project Portfolio. Bootcamp programs include portfolio assistance where you can showcase your projects to potential employers. Having a strong portfolio shows your capabilities and gives you a competitive advantage among bootcamp grads.
Job Placement. Job placement services are offered by many coding bootcamps, like Nucamp. Companies can post job openings on the bootcamp website, and students can upload their resumes. The bootcamp will help connect you with jobs that would be a good fit for your career in tech.
Do Coding Bootcamps Work?
Yes, coding bootcamps do work and help students find jobs. Job placement rates are sometimes available on the bootcamp's website so you can see graduate outcomes. For example, Flatiron School has a job placement rate of 86 percent as of 2020, which is very high.
The Council on Integrity in Results Reporting (CIRR) also provides data on the job placement rates and performance outcomes of coding bootcamps. It reports that Tech Elevator shows 82 percent of its graduates are employed in six months of graduation, Codesmith has 79 percent, and Tech Academy has 48 percent.
How Much Do Coding Bootcamp Graduates Make?
Coding bootcamp graduates earn higher salaries than those of average tech jobs. In the previously cited Flatiron School report, graduates earn an average of $74,962 annually as starting salary. According to the Bureau of Labor Statistics (BLS), the average salaries for jobs in computer and information technology can range between $77,200 to $126,830.
Top 5 Coding Bootcamps with a Job Guarantee
How long does it take to get a job after a coding bootcamp? Several bootcamps offer a job guarantee within 180 days, or you will receive a full tuition refund. Some bootcamps also offer a deferred tuition program or income share agreement (ISA). Take a look below at bootcamps that have job guarantees. All information has been sourced from official bootcamp websites.
| Coding Bootcamp | Programs Offered | Tuition | Job Placement Rate |
| --- | --- | --- | --- |
| App Academy | Software Engineering | $17,000 – $31,000 | Not Available |
| Byte Academy | Python, Data Science, Software Development | $14,950 | Not Available |
| CareerFoundry | UX/UI Design, Web Development, Data Analytics | $880 – $8,360 | 96% |
| Springboard | Data Science, Machine Learning Engineering, Data Analytics, Cyber Security, UX/UI Design, Software Engineering, Tech Sales | $3,300 – $10,000 | Not Available |
| Thinkful | Software Engineering, Data Science, Data Analytics, UI/UX Design, Digital Marketing, Technical Project Management | $4,500 – $16,000 | 62% – 91% |
App Academy has offered a job guarantee through its deferred tuition program since 2013. The deferred plan only requires you to pay the initial deposit of $3,000, and the remaining balance of $25,000 can be paid over the next six months. Another option is to pay an initial $9,000 upfront and then the remaining $14,000 when you are hired.
Aspiring software developers can enjoy a tech job guarantee through the form of an income share agreement. Byte Academy has partnered with Leif to provide deferred tuition options for its students. You only need to pay $500 as an initial payment, then pay the rest of your tuition once you get a job.
CareerFoundry offers a job guarantee within North America and Europe only. You will get your tuition back if you do not get a coding job within six months. A career specialist from CareerFoundry will work to support you in your job search so that you can secure a job as soon as possible.
At Springboard, data scientists, software engineers, and more can get their desired bootcamp education without worrying about finances. Through Springboard's deferred tuition program, you can start paying for your tuition only when you secure a job. Alternatively, you can get a refund on your tuition if you do not get a job within six months.
Thinkful provides a job guarantee through its deferred tuition program via income share agreement. Aside from the criteria of landing a job, you pay for your tuition only if you make at least $40,000 per year. If you are not hired within six months, Thinkful will write off your loan, so you will not pay anything at all.
What Jobs Can You Get After a Coding Bootcamp?
After a coding bootcamp, you can get a job as a software developer, computer systems analyst, information security analyst, and more. There is a wide range of tech jobs that you can get if you choose to join a coding bootcamp. Even without a college degree, you can make an average salary as high as anyone working with a background in traditional degrees.
Below are some of the common jobs that bootcamp grads find post-graduation success. With the strong foundation in tech skills you received from your bootcamp experience, any of the following jobs should be within your reach.
Computer and Information Research Scientist
Computer and information research scientists work in an advanced field of study, and they design and innovate existing computing technology. You will be expected to work with computer engineers and analyze software systems. Aside from computer science, you must also use your knowledge in data science and machine learning.
Computer Network Architect
A computer network architect is in the field of communication and anything that has to do with the Internet. You would be involved in the designing and building of networks as well as finding new technologies to improve performance. Upgrades of hardware and other devices are also in your line of responsibility.
Software Developers
Software developers are responsible for overseeing the software development process for websites and mobile devices. In line with this, quality assurance analysts and testers often work under the software development team to identify and solve issues with a digital product. Finally, part of your job is to advise upgrades and further improvements to existing technology.
Information Security Analyst
The main responsibility of an information security analyst is to be the cyber security defender of an organization. Your task is to plan and implement security measures to prevent any unwanted attacks. You will also need to learn penetration testing and other skills like ethical hacking to prevent potential security threats.
Database Administrator
A database administrator ensures data is protected and organized. With the help of SQL and other data science tools, database administrators help restore data and prevent its loss. It is also important that you maintain the efficient operation of databases so they work smoothly for authorized users.
Computer Systems Analyst
If you are more of a problem solver, then a computer systems analyst job could work for you. Here, you can use your practical and technical skills in coordination with managers to provide upgrades to an organization's IT system. You would also be involved in designing new systems with the appropriate hardware and software.
Computer Programmer
Computer programmers write code to provide commands to computers and software programs so they perform their intended functions. Programming jobs require extensive knowledge in languages like C++ and Java. Other than building programs, you are also responsible for testing and fixing any errors encountered during a run.
Network and Computer Systems Administration
A network and computer systems administrator oversees the everyday operation of an organization's computer network. With your technical experience and expertise, you would provide the right upgrade suggestions for the existing systems. You would also provide access to authorized users and train other members to properly operate hardware or software.
Web Developers and Digital Designers
Web developers and digital designers develop websites, create mobile applications, and plan digital marketing. Your main concern would be to ensure clients are satisfied with your work on the projects you complete. This job requires that you have advanced skills in web design and graphic design.
Computer Support Specialist
A computer support specialist usually works in an organization, including non-tech companies, to provide overall assistance in maintaining and using computers. You would oversee the network systems and provide solutions when you encounter problems. Additionally, you would troubleshoot when there are issues with the Internet system or local area networks.
Top 10 Companies that Hire Coding Bootcamp Graduates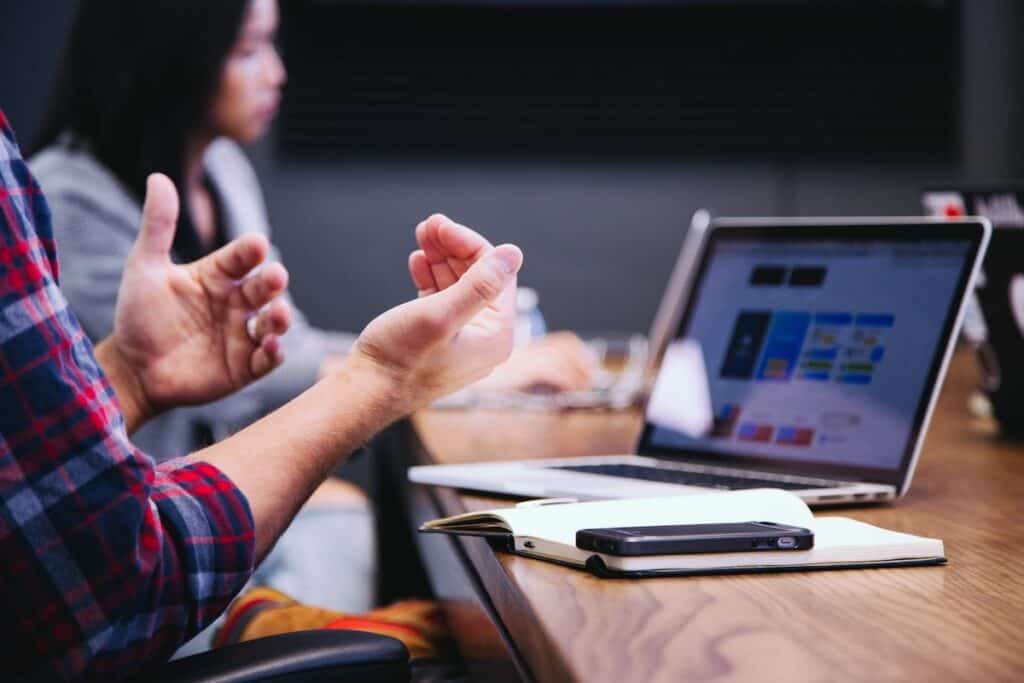 Company
Location
Industry
Company Size
Hires Coding Bootcamp Graduates From
Accenture
Worldwide
Information Technology & Services
500,000+
Hack Reactor
Tech Elevator
Codeworks
Amazon
Seattle, WA
Internet
700,000+ employees
Thinkful
Hack Reactor
Galvanize
BrainStation
Codesmith
Facebook
Menlo Park, CA
Internet
90,000+ employees
Flatiron School
Springboard
BrainStation
Hack Reactor
Google
Mountain View, CA
Internet
200,000+ employees
General Assembly
Springboard
Hack Reactor
Thinkful
Galvanize
NYC Data Science Academy
Codesmith
BrainStation
IBM
New York, NY
Information Technology & Services
500,000+ employees
Thinkful
Galvanize
Springboard
BrainStation
LinkedIn
Sunnyvale, CA
Internet
20,000+ employees
Springboard
Hack Reactor
Codesmith
Microsoft
Redmond, WA
Computer Software
200,000+ employees
General Assembly Springboard
BrainStation
Hack Reactor
Spotify
Stockholm
Music
9,000+ employees
Flatiron School
NYC Data Science Academy
BrainStation
PayPal
San Jose, CA
Internet
30,000+ employees
Hack Reactor
CareerFoundry
Visa
Foster City, CA
Information Technology & Services
19,000+ employees
General Assembly
Hack Reactor
How Can You Improve Your Odds of Landing a Job After a Coding Bootcamp?
Create a Portfolio. When filling a software developer job, companies will look into the projects you completed during your bootcamp experience. It is better to compile your projects into one portfolio so that you can readily present them when needed.
Demonstrate Technical Expertise. An interview can make or break you, so be ready to present your extensive knowledge of the position that you are applying for. Talk about the programming languages you have mastered, projects that you worked on, and tech trends you are familiar with.
Gain Tech and Practical Skills. Coding bootcamps provide accelerated programs that shape your skills. You need to prove that you are equipped with in-demand tech and practical skills to gain your future employer's confidence.
Apply for Internships. While looking for a full-time job, you can work as an intern in a tech company. Working for non-tech companies in tech roles could help too. Through internships, you gain additional skills and can experience what it is like to work professionally.
Work on Real Projects. Continuous work on projects strengthens the knowledge and skills that you can use for your application. Add all projects to your project portfolio to gain a competitive edge in the eyes of your future employer.
Getting a Job After a Coding Bootcamp FAQ
Do companies hire coding bootcamp graduates?
Yes, well-known companies like Google, Accenture, Amazon, and Facebook are hiring coding bootcamp graduates. There are also startup initiatives in tech hubs, like Silicon Valley, that hire graduates of coding bootcamps.
How many coding bootcamp graduates get jobs?
Based on the data provided by coding bootcamps and relevant data banks, about 60 to 96 percent of coding bootcamp graduates are hired within six months. The number of job placements varies per school, and some bootcamps offer job guarantees and help students secure jobs.
How much do people make after coding bootcamp?
Coding bootcamps like the Flatiron School report that its graduates can earn as much as $86,000 annually. According to the Bureau of Labor Statistics, computer and information technology professionals can earn between $77,200 to $126,830.
Can you get a job after a coding bootcamp without a degree?
Yes, you can get a job without a degree. Companies will often list bachelor's degrees as the minimum entry-level educational requirement. However, they are more interested in your skills and achievements in the tech field, especially if you have a project portfolio to back them up. This means you can get a job from a bootcamp too.