How to Become
an IT Manager
Education Pathways, Skills, and Certifications
If you want to learn how to become an IT manager, you have come to the right place. This comprehensive guide covers all the information you need to launch your career. You can learn about IT managers' salaries, their job outlook, and their education options.
To become a successful information technology manager, you need to have a combination of skills, talent, and education. Keep reading to find out if you have what it takes.
An IT manager is a professional in charge of a company's information technology department. They plan and oversee IT activities within the company or organization. They have important roles because they make sure everything is running smoothly.
What Does an IT Manager Do?
An IT manager helps lead an IT department and the employees within it. They have a series of responsibilities that vary from company to company. However, there are roles for IT managers across all fields.
Read below to learn more about the roles and responsibilities of this job.
As an information technology manager, it will be your responsibility to ensure that the network is protected from threats. You will work with network security experts to make sure the company's data is secure.
As an IT manager, you will work as a link between the staff and top management. It is your responsibility to ensure there is proper infrastructure to help the IT team do their jobs. You will also be in charge of conducting system migrations, updates, and outages.
Organizes Training Programs
It is your responsibility to make sure your team has up-to-date information and skills. The technology field is dynamic, and extra training programs will help you and your staff become familiar with new concepts in the field.
Because this is a higher position, you will need to formulate efficient and effective IT policies for the company. You should conduct research to establish best practices and security measures.
As an IT manager, you will need to analyze the IT department's expenditures and recommend upgrades. You should be able to prepare a comprehensive report of service providers and products purchased.
IT Manager Education Pathways
Information technology has become more prevalent as technology has developed. This means that businesses want to hire professionals with education and skills to help solve their problems.
If you would like to become an IT manager, you should consider joining a bootcamp, enrolling in a degree program, or taking online courses. These can equip you with real-world knowledge and skills to combat any problem. Read below to learn more about these IT manager education tracks.
A two-year associate degree program is a good place to start. It can prepare you to analyze network security and manage information systems. This will give you the proper foundation to transition to a four-year bachelor's degree program. You should try to get a Bachelor of Science in Information Technology Management.
Getting a master's degree is a good idea if you want to get a top managerial job. It is not necessary, but it can be helpful if you want to move up in the field. The two-year degree will teach you essential leadership and management skills. You will be able to effectively manage projects, lead team members, and develop effective strategies for the company.
Bootcamps are exceptional platforms to help you learn extra skills in a short amount of time. The best cyber security bootcamps can help you prepare for a career in IT. This is a useful option if you want to learn more skills. However, you should opt for a degree program first.
There are plenty of online and in-person courses to help you learn essential IT manager skills. You can find courses on everything from leadership skills to top programming languages. If you're unsure of your skills in any area of the job, a short course can help you get up to speed. Try looking at providers like Udemy, Coursera, and edX.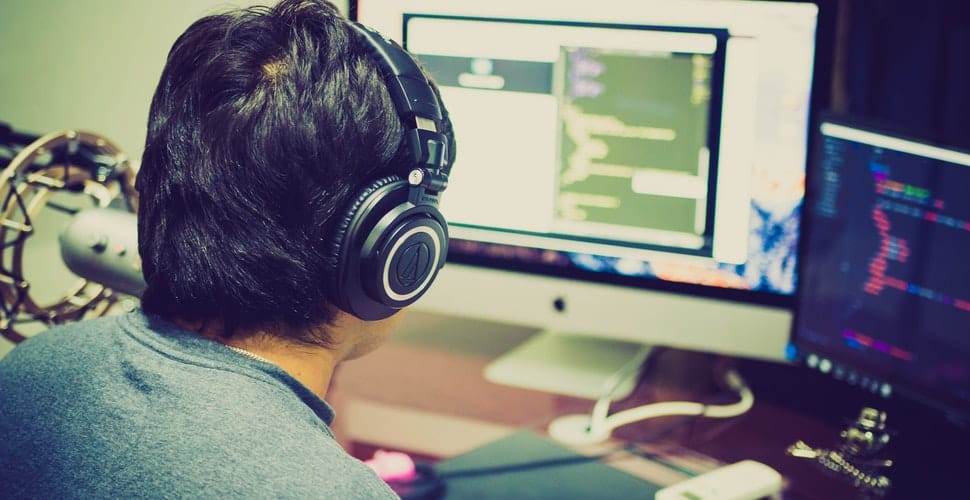 How to Become an IT Manager: A Step-by-Step Guide
If you want to get a job in this field, you will have to follow some essential steps. Although education is important, you also have to find certifications and get experience in the field.
Below you will find a step-by-step guide to help you start your career as an IT manager.
Enroll in an undergraduate degree program
You can start with an associate degree program or jump straight into a bachelor's degree. This will help you master all the foundational knowledge of an IT practitioner.
If you want to get real-world experience in the field, an internship is a great way to go. You can try looking for a degree program that includes an internship, or you can find one on your own. Either way, you can learn about life on the job and network with other IT specialists.
Certifications for IT managers are not necessary, but they can help you get jobs in the field. All you have to do is pass an exam and sometimes pay a fee. Consult the list below for some certification examples.
Before you become a manager, you will most likely have to find a real-world IT job. This will help you develop the right skills and perspective to excel in the field. Most importantly, you will gain work experience.
As you go on your career journey, you will want to stay up to date with the latest trends in IT. You can enroll in online courses or find a bootcamp that suits your needs. You can get extra certificates for your resume and move up in the field.
Earn your master's degree
A master's degree is not a requirement for you to land a job, but it can definitely help alongside your job experience. A master's will give you industry-standard skills to help you lead an IT department. After this, you can look for a management job.
To succeed in this position, you will need more than just proper education. You need to have the right combination of hard tech skills and soft interpersonal skills.
Below you will find a list of the technical skills you need to become an IT manager.
To become an IT manager, you should have basic coding knowledge. The position will require you to be familiar with web development or software development. You should learn languages like JavaScript, C++, HTML, Python, and Ruby. You should also be familiar with application development, architecture, and artificial intelligence.
Extensive Knowledge of Computer Networks
If you want to be an IT manager, you will need to be an IT expert. With a good mastery of computer networks, you will be able to work with systems administrators and network architects with ease. You should explore cloud services, IP setup, wireless modems, and cyber security.
Time and Project Management Skills
This role requires you to be time-conscious at all times. Some information technology emergencies can result in thousands of dollars of damages. You should have the ability to manage time and projects properly. That means you must be goal-oriented to meet deadlines. If you can multitask, this is the perfect position for you.
IT Manager Salary and Job Outlook
According to the Bureau of Labor Statistics (BLS), an information systems manager earns an average of $151,150 per year. This figure is affected by your location, level of experience, and educational background.
The BLS also reports that IT manager jobs will grow by 10 percent by 2029, which is faster than the national average. As long as more people migrate towards digital platforms, businesses need these managers to help direct their IT teams.
Entry-Level IT Manager Job Requirements
How to Prepare for Your IT Manager Job Interview
No matter what job you are applying for, you will need to prepare for your interview. Experts and novices alike need to put their best foot forward and answer questions with confidence. You should research common interview questions and practice your answers.
Below you will find popular interview questions for an IT management position.
?
IT Manager Job Interview Practice Questions
How would you handle conflict among team members?
Explain how you would manage stress among your team members.
Have you ever inspired a team to follow a company rule that seemed unorthodox?
How do you delegate tasks among team members?
Describe a time where you solved a problem on the job.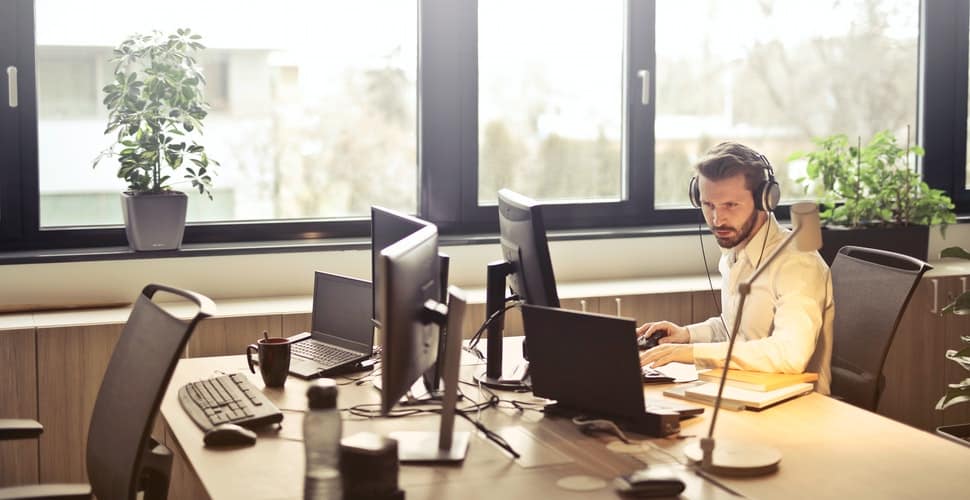 IT Manager Certifications
Getting certified as an IT practitioner can help you make a higher average salary. Even though certifications are not necessary, they can still be helpful when applying for jobs.
Below you will find the most important certifications for information technology management.
Certified Associate in Project Management
The Project Management Institute offers this certification. It validates your ability to manage a product to completion. It is a popular certification amongst beginners in the field, and it can help you work in multiple different positions.
Certified in the Governance of Enterprise IT
This certification will prove that you have vast knowledge of IT governance and security threats. To get this certification, you will need at least five years of experience in IT governance and management. Check with the ISACA to see where you can take the exam.
Certified Information Systems Security Professional
This is an exceptional certification program to demonstrate your knowledge and skills in IT and information security. The exam will cover organizational structure, risk management, monitoring, and communication among executives. You can get this certification from (ISC)².
Scrum Alliance offers this certification to prove your ability to lead, oversee projects, and use Scrum. This is a perfect certification for leadership positions. All you need to do is complete the course and take the test.
This is an excellent certification for students to prove their management skills in IT. This certification covers methodologies, frameworks, and concepts in management.
How Long Does It Take to Become an IT Manager?
Becoming an IT manager can take four to eight years. Entry-level roles only ask for a bachelor's degree, but you will need more experience to get a better job. Certifications, extra courses, or a master's degree can help you get there.
Most managers have more than one degree to cement their knowledge and leadership skills. If you would like to advance, you can pursue a Master of Science in IT Management or a Master of Business Administration (MBA). The programs can help you earn a better salary and get a better job title.
Why You Should Become an IT Manager in 2021
You should become an IT manager in 2021 because the job pays well and offers many different opportunities. If you like being at the forefront of innovation, driving progressive ideas, and creating value for users, this is the career path for you. You can use your information technology skills and leadership skills together.