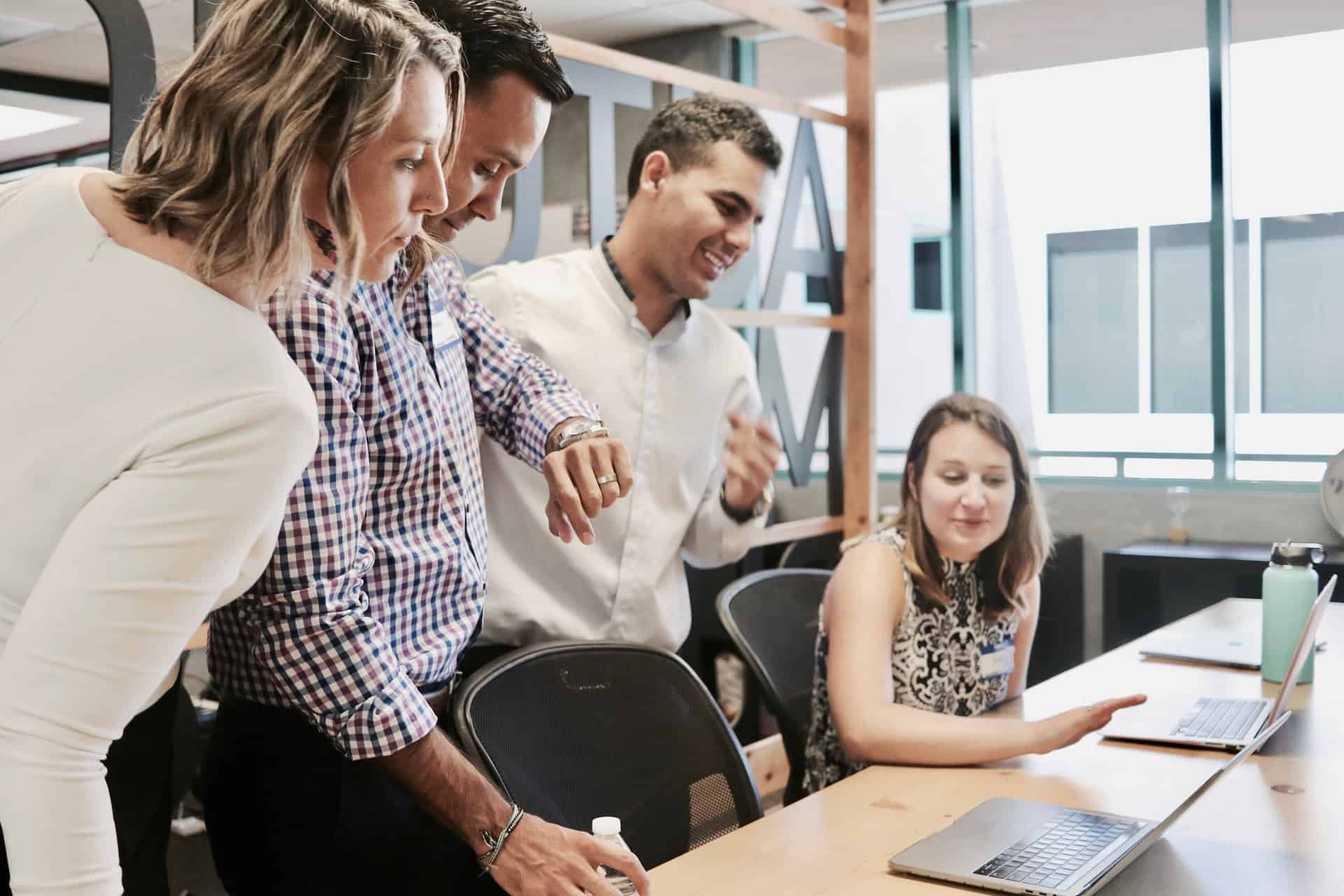 How to Start a Career In Tech
There's no talking about the biggest and most relevant careers in 2020 without making mention of tech jobs. Without any doubt in mind, tech jobs are the rave of the moment, and will probably be for years from now.


All the glamor around it makes it appear to be one of the 'toughest' paths to break into. But it may not be so tough.


In this article, we've put together some of the reasons why the tech path is a great one and how you can launch a career as soon as you want to.


Why You Should Start a Career in Tech


We agree that there's a lot of talk on how the tech industry is a viable one. But what exactly makes tech a career path you want to take? Here are some of the major benefits of a career in tech:


Reliability


Stretching from the reality that the tech industry is a diverse and evolving one, roles in the tech world are in high demand. As a result, you can be assured that tech jobs are here to stay. Almost every other day, a new role is created for people to fill. While the industry is highly competitive, you're looking at a career path that'll possibly keep you for as long as you want –if you know your onions and you play your cards right.


Good Income


Tech professionals are some of the highest paid people in the world. For a role that's highly demanding in skill, time, and research, you sure deserve to get a good pay out of it. However, the big checks don't always come in as soon as you start; your compensation advances with time and constant improvement. Although the tech path is one that's highly tasking, it can be richly rewarding at the same time.


Growth Potential


The tech industry provides an avenue to grow and gain excellent work experience. The skills that you have will continue to get developed, and you're likely to pick up other skill sets from similar areas available to you. Tech jobs also give you the option of working either as a freelancer or an in-house professional. Whichever way you decide to go, the work experience you gather will always be of advantage to you and serve as a great portfolio builder.


Flexibility


As technology is evolving, more jobs are becoming flexible. Accessibility to fast internet, video conferencing, cloud storage, and a lot more are making it easier for people to work from places of comfort. One way to explore the flexibility of the tech space is deciding what mode of work you'll take –remote or office-based, freelance or in-house employment. A lot of tech jobs are tilting towards remote working, and you may not necessarily go the regular 9-5 way. With remote work, you can now pick work hours that best fit your schedule.


Collaborative and fun culture


Tech roles are one of the few ones that combine creativity and analytical thinking. They also require collaboration with different designers and techies to come up with different solutions. A major perk to this is that you have the opportunity to learn across a range of disciplines. Also, tech companies prioritize a safe and cheery workspace for their employees because of how tedious work could get. Paid volunteer time, relaxed dress codes, retreats are some of the other reasons why people look forward to working in tech spaces.


How You Can Start a Career in Tech


Now that you're familiar with why the tech industry is a thriving career path, the question now is, "how can I break into tech?" Here's how:


Research


The tech space is indeed a very wide one. There are a lot of spheres, opportunities, roles, and requirements that are available. It's one thing to decide to delve into the tech space, but it's another to pick out a career that aligns with your interests and possibilities. It's important to explore the different fields to see what they entail before picking any path. Research isn't just about picking a path, it's also about knowing the requirements and skills to thrive in it. At first, it can all seem overwhelming with the possibilities you can achieve, but doing adequate research will save you a lot of heartache and mistakes. Preparing for a tech interview? Researching the most common technical and task-oriented interview questions can get you one step closer to your ideal tech job.



Be sure to attend tech industry meetings, boot camps, following and engaging with established tech professionals on and off the internet, making your own research via the internet, exploring different organizations and their roles are valid means of learning about the industry.

Teach Yourself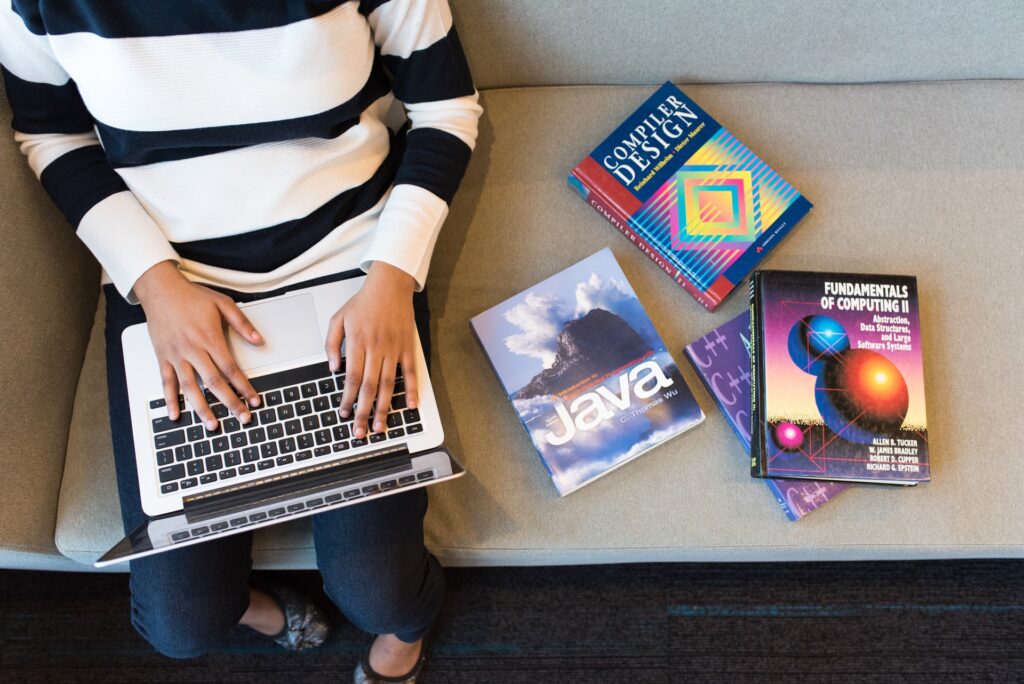 The number one rule should be 'learn as much as possible'. While a university degree in a tech-related course is great, the reality is that skills and experience are valued over it. Tech careers are one of the career paths you can learn on your own. All you really need is to know how to do what's required and then do it exceptionally well.


The internet is your greatest resource for learning. Videos, eBooks, tutorials, and online courses are available all over the internet. Admittedly, paid resources tend to offer quality resources, but there are free and reliable resources out there too. Some of them are Code Academy, Udacity (except for Nanodegree courses), Coursera and Khan Academy. Use these platforms to learn the basic programming languages you require, and move on from there. A great way to keep getting better is to take on small projects, especially if they're self-initiated, and keep gaining experience.


Attending boot camps is another way to gain great tech skills and opportunities. It's possible to gain the necessary skills at a boot camp, apply for a job right away, and actually get it. A number of tech companies see boot camps as an opportunity to get the best qualified applicants for a position and, as a result, will either collaborate or self-organize a boot camp. However, you can't totally depend on the skills you gain from these programs; you have to consistently get better.


Freelance


Freelancing doesn't just give you the opportunity to work while you learn; it also gives you a chance to make money at an early stage of your tech career. You don't need to have all the skills in the world, yet, neither do you need to work for the biggest companies. All you need to do is to leverage the skills that you have to work on small projects. See it as an opportunity to keep building your portfolio while also making some money as you grow.


Find mentorship and community


You may be new in the business, but you can't stay that way. One of the beautiful advantages of the internet is that you can genuinely connect with people there. So, even if you can't find a mentor around you, you can get guidance from already established professionals over the internet. Some tech companies make mentorship an integral part of their services. The key to taking advantage of these kinds of opportunities is to look for them, ask questions, and be upfront about what you need. With mentorship and a community, you may not have to go through the unnecessary rigor of establishing yourself.


Keep on learning


Early on in your career, what's going to make you stand out from others is your ability to take the initiative and build on what you have. The tech industry requires passion from you to stand the test of time, irrespective of your level of experience. Be sure to have people around that you can learn from, and explore your options for a while before you start to focus.