How to Get
a Job at IBM
Hiring Process, Careers, and Job Search FAQs
Cutting-edge technologies like artificial intelligence, cloud computing, and blockchain are changing the world as we know it, and tech companies like IBM are leading the wave of innovation towards the realization of a digital world. Given the rapid pace of progress, you would do well to consider a career path that would allow you to be a part of the change.
IBM offers a wide range of career opportunities for anyone who wants to start a career in tech. To secure one of these for yourself, it's important to acquaint yourself with IBM's hiring process, necessary qualifications, and required experience. In this guide, we will show you how to get a job at IBM, from your application journey to the entire selection process.
About IBM: Company Profile
The International Business Machines Corporation, otherwise known as IBM, is a multinational technology corporation that Charles Ranlett Flint founded in 1911. Originally called the Computing, Tabulating, and Recording Company, the modern IBM was born out of the merger of four companies. The name was officially changed to IBM in 1924.
As a leader in the tech industry for over a century, IBM has made significant contributions to technological progress. The tech giant sells hardware and software of various kinds, including business intelligence solutions, cloud-based services, and cognitive computing products. These make it easier for customers to solve problems in their daily lives.
Behind the leadership of CEO Arvind Krishna, IBM seeks to become a trillion-dollar company. With the recent acquisition of companies like Cognos, Truven Health Analytics, and Turbonomic, IBM is well on its way to achieving its grand mission of using intelligence, reason, and science to build a more advanced society and improve the human condition.
What's It Like Working for IBM?
Working at IBM comes with many perks, such as flexible work schedules, pick-up and drop-off services for staff, opportunities to work with dynamic thinkers, exposure to technological innovation, and the chance to meaningfully contribute to society. To bring this home, let's examine the company's culture and hear from the employees themselves.
Life at IBM: IBM Company Culture
IBM puts the end-user first, and the company challenges every employee to be dedicated to customer service. It also steers workers towards an innovative mindset, which matters both for company growth and global progress. Finally, IBM seeks to foster trust in all work relationships while also encouraging all parties to cultivate personal responsibility.
What Do Employees Say About IBM?
Employees at IBM have many thoughts and opinions about their work experience. Based on IBM reviews on Indeed, employees generally enjoy working in a competitive and productive environment where lots of resources to learn various technologies are made available. Workers also enjoy the perks, like amazing lunch breaks and paid time off for vacations.
On the flip side, some employees find their jobs at IBM stressful. While a strong work performance may earn you praise from your superiors, a weak performance could bring stern warnings from above. In the worst cases, you may even lose your job. IBM lays people off somewhat regularly, so you must remain relevant to keep your dream job.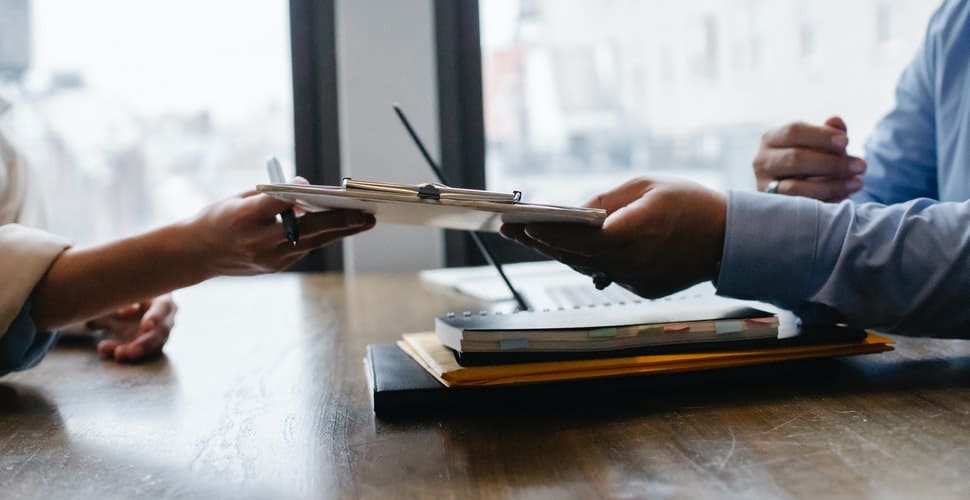 Applying for a Job at IBM: Overview
The first stage of the process is the job application itself. On the IBM website, you will select which job you wish to apply for and fill out the online form with your personal information. You will be required to upload your CV, updated to reflect all your relevant practical skills and soft skills, as well as any other supporting documents.
The experts at IBM will screen your application and your resume. If your materials are well polished and your qualifications match the requirements for the position, you will advance to the next stage of the process.
At this stage, you will be asked to complete an online assessment of some kind. This could be a cognitive ability assessment, a coding assessment, a video assessment, or an English language assessment, depending on the demands of the position. It is designed to measure competencies that may not emerge during the interview.
Next comes the interview itself. It could be conducted over the phone, via a video call, or in person. Make sure to research the role you are applying for and come prepared with questions for your interviewers. The recruiters will use the quality of your answers and the level of your engagement to gauge your fitness for the role.
If you are successful in the interview, you will be contacted and offered the job. If you accept, the onboarding process will begin.
The application timeline at IBM ranges from two weeks to a month, depending on the position. Job seekers apply to IBM by the thousands, so the assessment process can be overwhelming. To ensure success, follow the strategies discussed in this guide.
You can apply for your dream job at IBM through the company's website, but the company also uses third-party sites like LinkedIn to recruit candidates for specific roles. In any event, you are advised to ensure that your LinkedIn profile is in order and that you have gone to the trouble of writing a great resume for the position you're interested in.
If you apply directly on the website, you will fill out a form detailing your educational background and professional experience. You will also upload a copy of your CV and your cover letter, which is your chance to elaborate on your credentials. To stay abreast of any changes to your application status, you are advised to join the IBM Talent Network.
The interview process is a way for the recruiters to get acquainted with you. While a minimum of one supervisor will conduct an initial interview via phone call or video call, the in-person interview that follows will be given before a panel. Instead of additional interviews, you may be invited to an Assessment Center, where you will complete technical challenges.
Your interviewers will measure both your desire to work for IBM and your technical understanding of the role. They will test you on your communication skills, adaptability, drive, problem-solving capabilities, focus, and teamwork.
To prepare for your interview, thoroughly research the position. Focus on the areas mentioned above and you will be successful. You should also prepare engaging questions for your interviewers that express how much you want to work for IBM.
IBM Salaries, Employment Benefits, and Perks
The competitive average salary of an IBM employee is not the only attractive feature of working at the company. There are also many perks and benefits that keep IBM jobs in high demand. The welfare of employees is one of IBM's top priorities.
How Much Do IBM Employees Make?
According to Glassdoor, the average annual salary of an IBM employee ranges from $35,899 for a Direct Support Professional to $840,225 for a Chief Technology Officer. Per hour, the average salary ranges from $20 for someone in a technical support role to $231 for a Software Engineer.
IBM Employment Benefits and Perks
IBM ensures that its employees are well taken care of, with benefits such as health insurance and transportation services. You'll also enjoy flexible work arrangements, including generous work-from-home policies, vacation and paid time off, employee discounts, stock ownership plans, and quarterly bonuses.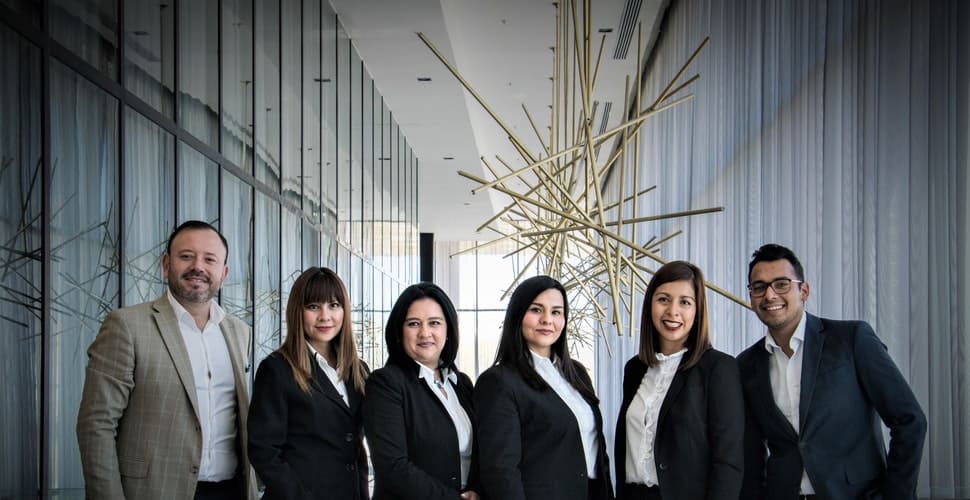 Tech Jobs at IBM: Requirements and Job Description
To help you win a job role at IBM, we have compiled a list of tech jobs that were available at the time of writing. Four-year degrees are needed for most of them, but sometimes courses in specific subjects like SQL or NoSQL will suffice. Use the positions listed below to guide your job search.
Minimum Education Qualifications: Bachelor's degree in any relevant field
Skills Requirements: Continuous integration (CI), Agile software development methodologies, multi-container applications development
Experience Qualifications: 5 or more years of professional development experience with programming languages such as Java, Golang, and C++
Location: Canada
As an IBM Cloud Security Developer, your duties will include designing and implementing the components that support the security of IBM Cloud Pak. You will also use Agile project management principles to spearhead the development of new features and components and provide solutions to technical issues.
Data Scientist, Artificial Intelligence
Minimum Education Qualifications: Bachelor's degree in any relevant field
Skills Requirements: Expertise in Python programming, proficiency in Watson NLP, ability to develop and embed AI solutions in Intelligent Workflow
Experience Qualifications: 5 or more years of experience in the IT Industry
Location: India
As an AI Data Scientist, you will develop algorithms and oversee their implementation. You will also evaluate problems and provide technical solutions using AI-based technologies like H2O.ai and Tensorflow.
Azure AI/ML Solutioning Lead
Minimum Education Qualifications: Bachelor's degree, master's degree, PhD, or equivalent industry experience in a relevant quantitative field, such as statistics, operations research, computer science, economics, or science
Skills Requirements: Project management, Azure, AI/ML design
Experience Qualifications: Several years of experience designing and implementing cloud-based AI/ML solutions
Location: London
As part of your duties, you interpret the client's needs, provide technical support throughout the project, and lead the charge in delivering the final product. You will interact with clients to understand their problems and decide how to use artificial intelligence and machine learning to design a technical solution.
Technical Solutions Architect, SSM/TSA Analytics
Minimum Education Qualifications: Bachelor's degree in any relevant field
Skills Requirements: Python or R skills, knowledge of analytics components, business skills
Experience Qualifications: Several years of experience analyzing technical solutions involving architecture and software
Location: Brazil
This is primarily a cognitive computing role, and your main job will be to research ways in which various industries can leverage cognitive technologies. At its core, the role is all about coming up with innovative ideas to solve technical problems.
Hybrid Cloud DevSecOps and Automation Practice Leader (ASEAN)
Minimum Education Qualifications: Bachelor's degree in any relevant field
Skills Requirements: Kubernetes; automation; APIs; interpersonal and multitasking skills; Agile; Azure, AWS, or IBM Cloud
Experience Qualifications: 15 or more years of IT experience; DevSecOps and automation expertise preferred
Location: Philippines
In this leadership role, you will help your team develop cloud solutions for clients in Southeast Asia. You will make sure that your employees meet the clients' demands, and you will interact with all stakeholders involved in the solution's design and delivery.
Information Architect, Network Engineering
Minimum Education Qualifications: High school diploma or equivalent
Skills Requirements: Ability to manage VLDB environments, data warehouses, and high-volume data rate applications; familiarity with database clustering technologies
Experience Qualifications: 10 or more years of relational database expertise using Db2 Database, MySQL, or PostgreSQL; 10 or more years of hands-on experience in Linux; 10 or more years of experience shell scripting for database administration
Location: New York
In this role, you will be responsible for designing data models. You will also provide technical support for database environments and software launches. While your team builds business applications, you will assist with network engineering tools and their automation.
Application Developer, Microsoft Cloud
Minimum Education Qualifications: High school diploma or GED
Skills Requirements: Node.js, JavaScript, Java, React, SQL, NoSQL
Experience Qualifications: Extensive programming experience and some experience with front end frameworks
Location: Brazil
This cloud developer is responsible for converting business requirements into the design and development of custom systems. With innovation as your guiding principle, you will be tasked with writing code that meets the needs of your clients.
Senior Visual Design Consultant
Minimum Education Qualifications: Bachelor's Degree in Graphic Design or a related design discipline
Skills Requirements: Adobe Creative Suite, Microsoft PowerPoint, Keynote
Experience Qualifications: 5 or more years of relevant professional design experience
Location: United States
This Senior Visual Design Consultant position will be filled by someone who can deliver visual solutions while keeping clients engaged in the process. As a digital designer, a storyteller, and a problem-solver, you will be expected to package campaigns in a way that both pleases the viewer and conveys complex information clearly.
Minimum Education Qualifications: Bachelor's degree in any relevant field
Skills Requirements: Programming languages like HTML, XML, and JavaScript; DevOps tools like GitHub, Endeavor, and Jenkins, test automation, and unit testing
Experience Qualifications: 7 or more years experience working with mainframe technologies
Location: United States
As a Lead Mainframe Developer, you will be tasked with writing code and making modifications to software applications. You will also research technical issues and make recommendations for how to solve them. Finally, you will analyze and follow all the requirements for the development and enhancement of software programs.
Minimum Education Qualifications: Bachelor's degree in any relevant field
Skills Requirements: Applied machine learning, machine learning algorithms
Experience Qualifications: 3 or more years of experience in computer science, 2 or more years of experience with coding challenges
Location: United States
As a Data Engineer at IBM, you will come up with innovative ideas for the development and integration of big data platforms. Your input will enhance the ability of businesses to process and analyze data, which will help them make better decisions more efficiently.
How Hard Is It to Get a Job at IBM?
IBM has high standards, so getting a job there can be tough. You will also be competing with thousands of other applicants. If you're going to apply, you need to make sure that you have the right combination of technical skills and creative thinking to land the job in question. Whatever you do, don't neglect to thoroughly research your desired position.
How to Get a Job at IBM FAQ