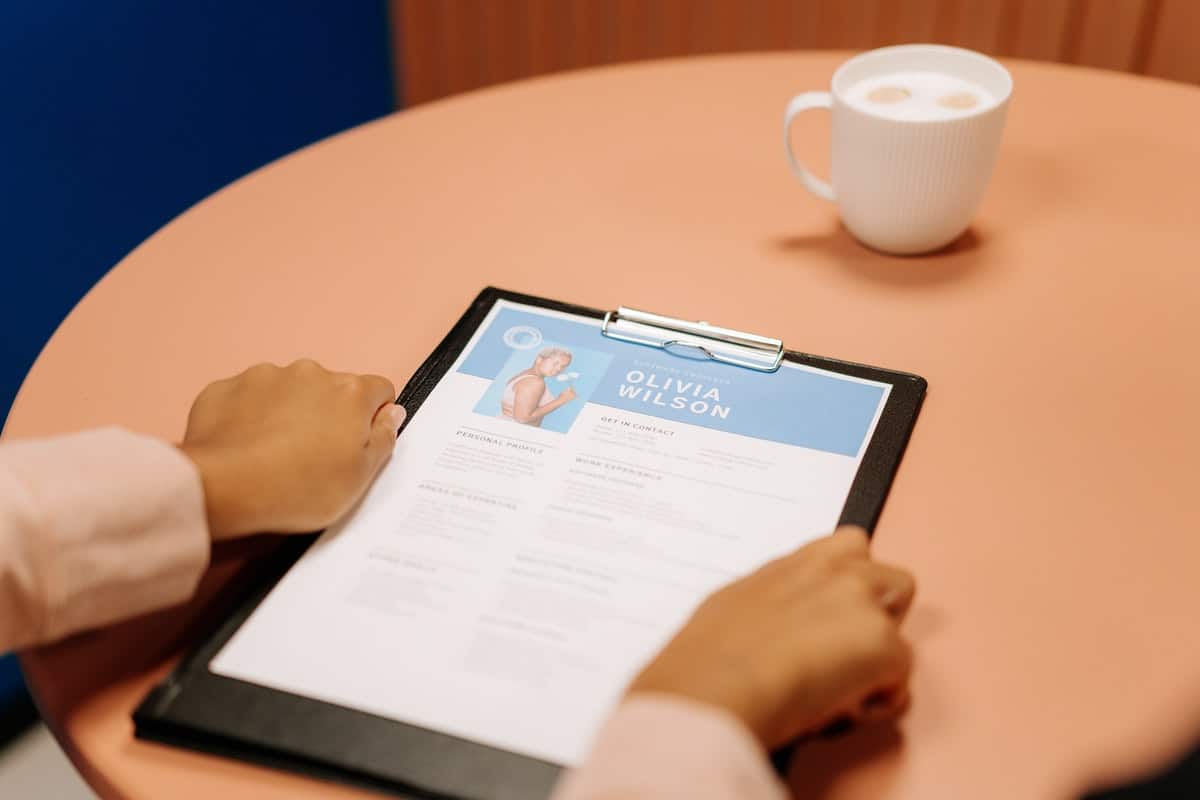 How to Write a Great Resume: 2021 Guide
No matter how job hunting changes over the years, resumes will always be relevant. You must create the perfect resume that showcases your background, experience, and knowledge. It should advertise you as the best candidate for the job. Read below to learn how to write a great resume and get your dream job.
What Is a Resume?
A resume is a document that displays your professional achievements, qualifications, skills, education, and experience. It can persuade prospective employers that you are the perfect job candidate. Job seekers should always focus on creating the best resume.
As you think about how to write a resume, you must identify what the job requires and what you can offer. Then, you create a document that shows you're the right candidate for the job. A good resume can make or break your job prospects.
Resume Formats
Every time they receive a job application, a hiring manager has to select the best one from a range of resumes. Therefore, if you want to impress them, you must use the right tactics. The first step is to identify the proper resume formats that work for you. There are three significant types of resume formats, as outlined below.
Reverse Chronological Resume
The reverse-chronological format is the widely used resume format. Most hiring managers prefer it because it shows your most relevant experience first. It is a format that highlights your experiences from the most recent to the least recent.
It is perfect for people with a steady career path and advancement. The employer can have an overview of what your work experience looks like at a glance. It demonstrates your high-level experience and achievements first.
Functional Resume
Are you looking for how to make a resume with no experience or how to make a resume for a first job? If so, you should go for the functional format. The functional format is mainly used by entry-level candidates about to start a career and recent graduates who lack relevant work experience.
Instead of highlighting work experience, a functional resume focuses on skills and personality. You should tailor this type of resume to the different skills that a job description asks for. For example, you can describe your communication skills for a customer relations job.
Combination Resume
Another choice for many job seekers is the combination resume format. It allows them to highlight a diverse skill set. This format is a mix between the reverse-chronological format and the functional format.
If your job position requires a wide range of professional prowess, then this format is your pick. For instance, if you already have some work experience but want to enter a new career, you can highlight both your applicable skills and your experience.
Resume Structure
You may have chosen the perfect resume format, but layout and format are just as important. The way your resume is written will determine how seriously the hiring manager should take your application. The following elements should be included in your resume.
Header & Contact Info
This resume section contains your full name, personal email address, phone number, and relevant social media profiles, like your LinkedIn profile. It should also include your job title or expertise. Items like your profile picture or mailing address are not necessary.
Professional Summary
Your professional summary or resume objective is a short paragraph that shows your professional experience, skills, and intention. If you want to ace this section, pick three or four impressive parts of your resume and briefly summarize them. You should also use relevant keywords to maximize your impact.
Skills
Hard skills include programming languages, processing software, and hands-on skills. Soft skills are your excellent communication, leadership, and decision-making skills. The way to make your resume stand out is to focus on the key skills for that job role and include a balance of both hard and soft skills.
Work Experience
The work experience is the most crucial section of your resume. The trick is to focus on your past achievements, not your responsibilities. The hiring manager likely knows about the duties associated with that role and is more interested in seeing your level of experience and how you excelled in your previous positions.
Education
The education summary section is an opportunity to highlight your degrees and relevant academic advancements. The name of your university, your degree, and your graduate year is enough. If you are a fresh graduate, you should place your education section at the top. You can include relevant awards, scholarships, and academic publications.
Additional Experience
Aside from your professional experience, you can have a section that highlights other areas of experience. For example, you can include volunteer work or jobs that aren't as relevant as those included in your professional experience. This is a good way to show off your personality and interests.
How to Write a Winning Resume: Step-by-Step Guide
A winning resume is clear, direct, and result-oriented. It directly speaks to the needs of the recruiter. You'll need a winning resume to land the best tech jobs, marketing jobs, and high-paying positions in major companies. Read below to see which steps you should follow to write the best resume you can.
Step 1: Choose the Right Format for You
Deciding what you want your resume to look like is the first step to creating a winning resume. You must outline the information you wish to include in your resume to identify your strengths and weaknesses. When you do this, you will be able to decide which format works best for you.
The reverse chronological resume works for individuals with progressive career advancement or steady work experience in the desired field. The functional resume works for students, recent graduates, and career changers. The combination resume works for experts aiming for mid or high-level roles.
Step 2: Include Relevant Contact Information
Ensure that your resume has your correct contact information. Put your name in the largest font, and ensure that your email address is professional. You should also include your phone number and any social media profiles. Some positions require you to have a strong online presence.
In the past, a mailing address was an important inclusion. However, in the digital age, an email is sufficient. You also don't have to include a photo of yourself unless the application specifically asks for one.
Step 3: Write a Winning Resume Introduction
There are four significant types of resume introductions: career objective, professional summary, a summary of qualifications, and resume profile. However, the most common are the objective statement and the professional summary.
These resume introductions are written primarily to gain the potential employer's attention by highlighting the most impressive and relevant skills and experience. It will also help them assess your goals and see whether you're right for the company.
Step 4: Include Your Work Experience
First, write your employment history from the most recent to the least recent. Then, for each of your previous roles, create a heading with the company's name, city and state, job role, and dates of employment.
Use bullet points to state your main achievements, which must be written with action verbs, quantifiable facts, and relevant job duties. Try to include the ways in which you excelled at your job, not just the basic responsibilities. You should also include a resume objective.
Step 5: Highlight Your Educational Background
This section holds the foundation for your expertise and knowledge. Include points like the name of your school, location, date of graduation, degrees, and GPA. You can also include any extra courses or certifications that you have earned. You can find Microsoft certifications, SEO certifications, cyber security certifications, and more.
If you graduated with honors or made the dean's list, you should also include these academic achievements. This is especially relevant to your career goals if you are applying for a job in academia or a research position.
Step 6: Emphasize Your Skills
Though making a list of transferable skills doesn't prove that you have experience, you must strengthen your resume with hard and soft skills relevant to the job requirements. You can also incorporate your most relevant skills into your descriptions of your work experience.
Examples of hard skills include SEO, UX/UI design, C++, HTML/CSS, business intelligence, and Java development. Examples of soft skills include discipline, organization, interpersonal skills, leadership skills, and critical thinking. Include a list of your best technical skills and soft skills as well as your skill level.
Step 7: Strengthen With Essential Experience, Awards, and Certifications
You can also strengthen your chances with certification and licenses relevant to the job. If you have publications or awards, you should add them. You can add grants, academic honors, volunteer positions, scholarships, and professional affiliations.
You should include dates for your accomplishments so your employer can see which ones are the most relevant. If you are submitting your resume digitally, you can even include links to your publications or portfolio.
Step 8: Add Style to Your Resume
If your document is disorganized and unattractive, you will lose the attention of the potential employer. This is especially true if it is hard to read. Pay attention to things like the font type, font size, and spacing. Color is also an important factor.
You can use different colors, fonts, and even shapes to emphasize different parts of your resume. Remember that you want it to stand out, but not too much. You should add personality without sacrificing functionality. Look at resume samples to see the best ways to format your resume.
Step 9: Include a Cover Letter
You can make maximum impact with your cover letter as you reemphasize your skills and achievements. Check the job description for phrases and keywords used multiple times and include these keywords in your cover letter. This would allow the applicant tracking system to notice your resume.
Although not every job posting asks for a cover letter, it is important to include. It demonstrates to your employer that you care about the job and want to put in the effort. You can find cover letter templates as well as cover letter tips for different industries online.
Step 10: Proofread and Proofread Again
Don't hit send until you have edited and proofread the document at least twice. According to a 2015 article from the Bureau of Labor Statistics, you should edit your resume and tailor it to every new job. This means you will need to proofread often to avoid grammatical errors.
Before you submit your resume anywhere, you should get a friend or mentor to look it over. You can also hire a resume expert or use an online resume builder. Any mistakes can be detrimental to your job hunt. Proofread as much as you can to make sure you're putting your best foot forward.
Design and Formatting Tips
Designing and formatting determine how well your resume will be received by your potential employer. If a resume is poorly formatted, it will reflect badly on you as a potential employee. Look at resume samples to help you. Below are a few resume writing tips to help you as you draft yours.
Tip 1: Use a Suitable Resume Page Length
Typically, you'll want a one-page resume. You don't want to overwhelm your employer with too much information. However, suppose you have relevant work experience. In that case, especially if you use the combination format, your resume can be two to three pages. The idea is that every detail in your resume must be important.
Tip 2: Choose the Right Font Type and Font Size
Always ensure that you use an easy-to-read font throughout the document that is uniform and never below nine-point font. You can change font sizes to show the hierarchy of information, but never drastically. The ideal font type is Calibri, Times New Roman, or a similar popular font.
Tip 3: Add Some Lines
You use lines to add strategic breaks to your resume. For instance, you can add one after your resume introduction and other subsequent sections. This is a good way to draw the reader's eye to important points and separate sections.
Tip 4: Use Margins Effectively
Margins are an excellent way to add breathing spaces to your paper. A one-inch margin is a safe bet for a functional resume format. If you are using the combination format or reverse-chronological format and have more experience fitting in a page, you can reduce it to 0.5 inches.
Tip 5: Leave Enough White Space for a Balanced Layout
White space is the blank part of the page between elements of your layout. No matter what you do, ensure your document has enough space to be readable. It must be balanced to allow all the information included to be positioned conveniently. If you try to cram everything in, it will be much harder to read.
How to Edit Your Resume
After writing, be sure to proofread and edit to save yourself from some embarrassing grammar errors and spelling errors. You can read it aloud at least twice to be sure it sounds good. You can also give it to a friend or family to help you make adjustments and give feedback.
In some cases, you may even want to hire an expert to look over your resume for you. It can help you avoid common resume mistakes If you find yourself good at writing resumes, you can even become a professional resume writer. According to PayScale, a Certified Professional Resume Writer earns an average salary of $54,496.
Final Thoughts
A resume will provide an opportunity to present yourself as the best fit for a job position. Without this key part of the application process, you may not get the job you want. Follow the above effective resume tips to make yours a breath of fresh air for any hiring manager.
You can check online for downloadable resume templates for your preferred career path or industry. There are numerous examples that you can use to get an idea of how your resume should be. A professional resume builder can also prove helpful to help you draft your perfect resume.