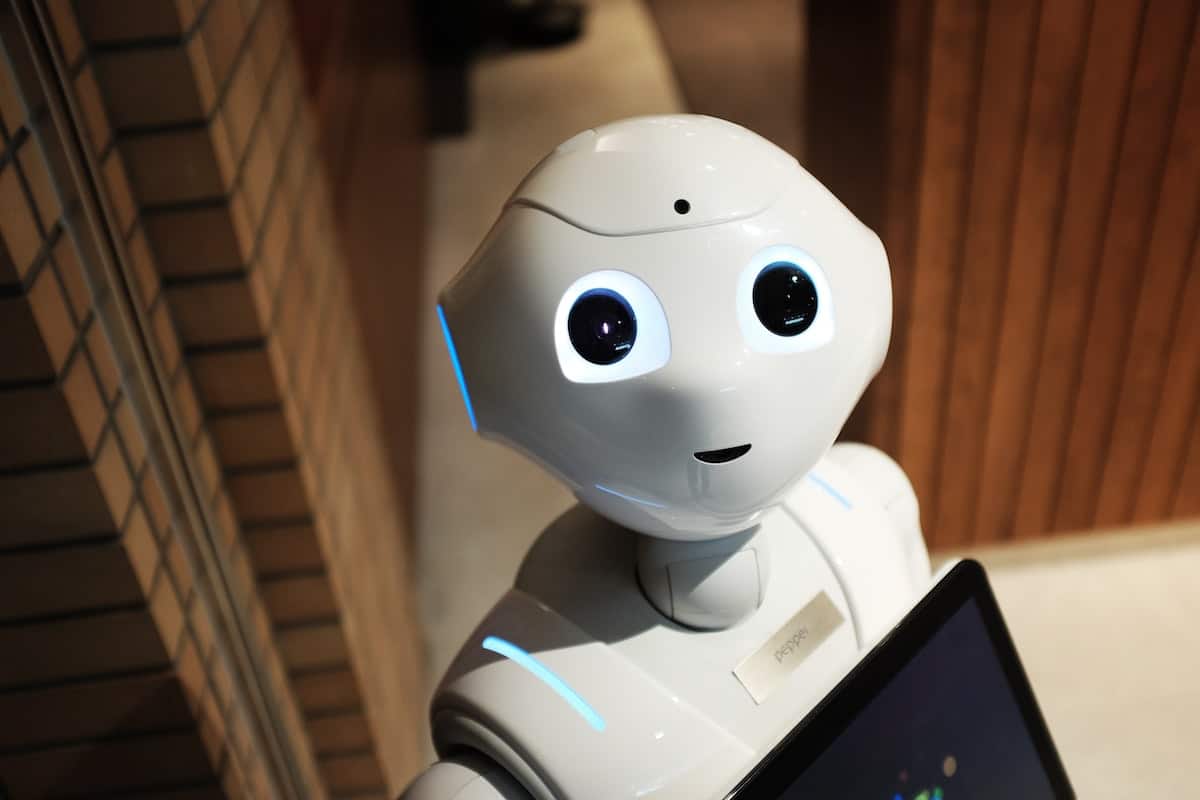 The Best Fun Robotics Courses for Kids
Robotics is an important aspect of modern-day technology. When it is taught to kids, it can help them gain a basic understanding of math and physics. This knowledge can also help the child stand out among their peers. Robotics courses help children to develop design thinking, logic building, critical thinking, product development, and programming skills.

If you are a parent, you may be wondering where to find online robotics for kids courses. This guide will outline and describe 10 of the best educational resources for children to learn robotics.
Can Kids Learn Robotics?
Children as young as five years old can learn the basic concepts of coding and programming robots. However, kids who are seven years old can learn complex concepts related to programming robots with conditional statements.

In addition to having fun learning robotics, kids reap many educational benefits. This makes learning robotics a great way to foster critical thinking skills, as well as problem-solving, collaboration, and project management skills.
Resources to Help Kids Learn Robotics
There are a lot of resources online that can help your kids start their robotics-learning journey. In most cases, you can find courses according to a certain age range or for various skill levels. Some courses require payment while others are free for all children. Below are some resources to help kids learn to program robots.
Online Robotics Courses
One of the best ways for kids to learn robotics is through online robotics courses. There are a lot of online courses on massive open online courses (MOOCs) sites and other dedicated learning websites. While some of the online robotics classes have a fee, there are also free ones to help your little one grasp the concepts and begin to develop their programming ability.
In-Person Robotics Classes
Some organizations also offer in-person robotics classes which may take place in a traditional class setting. In some of these classes, students will learn how to build a robot from scratch. This kind of robotics class uses hands-on training to ensure that students learn the building stage, as well as the programming stage.
Robotics After-School Programs
These after-school programs often last for an extra hour after school but such programs are not available in all schools. You can find out what after-school robotics programs your child's school offers, if any.
Robotics Toys
Robotic toys, such as robotics kits, help kids learn concepts of robotics through the hands-on process of building a robot. They also encourage kids to develop problem-solving, creativity, teamwork, communication, and coding skills. Some common robotics toys that can lead to hours of fun and education include the Lego Star Wars Boost Droid Commander Robot Toy and Tinkering Labs Electric Motors Catalyst STEM Kit.
Robotics Books
Kids can also start by reading robotics books to learn various concepts of robotics. However, if the child is still very young, the parents may need to read the book to them. Two excellent robotics books for kids include Cool Robots by Sean Kenney and House of Robots by James Patterson.
Online Robotics Classes to Help Your Child Learn Robotics
| Course Title | Course Provider | Cost |
| --- | --- | --- |
| Robotics For Kids | Tekkie Uni | $86 per month |
| Begin Robotics | Future Learn | $23.33 per month |
| Gesture Controlled Robot Online Course | Skyfi Labs | $50 to $114 per student |
| Coding for kids: Scratch, Python, Html, CSS, Math, Robotics | Udemy | $17.99 |
| Robotics for Kids and Beginners with Arduino (Ages 10+) | Udemy | $14.99 |
| Robotics and Sensors with Take-Home Sphero RVR | iD Tech | $1,349 |
| Edge Detection Robot Online Course | Skyfi Labs | $54 to $135 |
| Build your 1st Arduino Robot: Arduino for Kids & Parents | Udemy | $19.99 |
| Arduino Programming for Kids and Beginners with Tinkercad | Udemy | $84.99 |
| Robotics For Absolute Beginners (Getting Started) | Udemy | $19.99 |
The Best Online Robotics Courses for Kids, Explained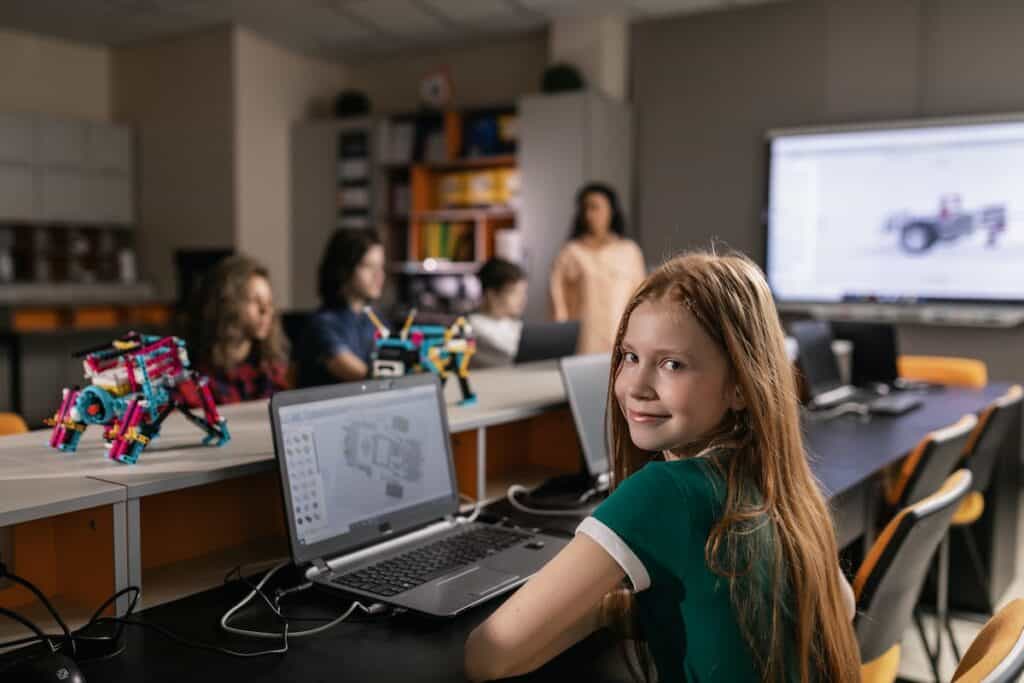 Course Provider: Tekkie Uni
Subjects Covered: Programming statements, variables, infrared sensor
Cost: $82 per month

This course covers virtual 3D robots and how to code them. Kids get to code physical robots to navigate 3D mazes. In the process, they will learn about the basics of physics, mechanics, and engineering. It is a fun and lighthearted course and it comes with a money-back guarantee if your child doesn't enjoy or learn from the course. Also, the registration fee of $41 is refundable during the initial trial period.
Course Provider: Future Learn
Subjects Covered: Components of a robot including infrared sensor, actuators, 'brain', and power supply
Cost: $23.33 per month

This course will help students compare robot behavior to other living things and explain how robots move and respond to their environment with extra sensors, motors, and actuators. In the process, kids will also see and learn about automation, virtual reality, and haptic technologies. Before the course ends, they will practice what they have learned to test their knowledge.
Course Provider: Skyfi Labs
Subjects Covered: Microcontroller, graphical programming, and robot brain
Cost: $50 to $114 per student

This robotics course teaches kids the entire process of building gesture-controlled robots. The robot can be controlled with hand gestures using an ADXL-335 accelerometer sensor. The course also includes Scratch-based programming modules that ease the child's learning experience. It is suitable for complete beginners who want to learn how to build their own gesture-controlled robot.
Course Provider: Udemy
Subjects Covered: Advanced sensors, 3D design
Cost: $17.99

This course teaches children different programming concepts using fun and easy methods. Students can then learn to apply the concepts to over ten different software programs. The curriculum includes building with Scratch, using CSS and HTML, creating websites and hosting platforms, creating animations with programming concepts, and mathematical applications.
Course Provider: Udemy
Subjects Covered: Fundamentals of Arduino, microcontroller
Cost: $14.99

This course covers the basic principles of science, such as electricity and atoms, before advancing to topics like circuits and how they work. Students also get to learn about the basics of a microcontroller and how to use Arduino. The curriculum covers how to write lines of code and the course is easy to follow with a wide range of practical lessons. The practical lessons include learning to fritz on a breadboard.
Course Provider: iD Tech
Subjects Covered: Programming languages, visual coding
Cost: $1,349

This course offers programming language tools for kids to learn robotics. It is a blend of fun and learning for kids of all ages who want to build robots and master other concepts, such as machine learning, visual coding, and artificial intelligence. Kids also take part in various tasks to help them develop collaborative skills and creative thinking skills.
Course Provider: Skyfi Labs
Subjects Covered: DC motors, sensors
Cost: $54 to $135 per student

This course teaches kids about edge detection robots. It is a project-based course where kids use Arduino to build edge detection robots. The robots use digital color sensors to perceive the environment and move around without falling or tripping. It also includes programming modules based on Scratch.
Course Provider: Udemy
Subjects Covered: Loop, coding, syntax
Cost: $19.99

This course covers the consorts of electronics to help students learn how to design and build circuits from scratch. It also covers logic building for programming. The course focuses on building Arduino applications. It uses a programming platform based on Scratch to ease the learning process.
Course Provider: Udemy
Subjects Covered: Microcontroller, sensors, electrical circuits
Cost: $84.99

This course from Udemy helps students understand microcontrollers, such as Arduino. They learn to create a circuit and other basics of electrical engineering. The curriculum also explains pushbuttons and how they work for pedestrian crossings. It also covers traffic lights and their workings.
Course Provider: Udemy
Subjects Covered: Basics of electronics, simulation project building
Cost: $19.99

This course covers how to build robots from scratch, along with the concepts of programming. It is ideal for kids without any knowledge of robotics. They will learn the basics of electronics to help them master robotics concepts. They will also take part in a wide range of hands-on projects.
The Best Free Robotics Classes for Kids
Arduino Projects & Robotics Tutorials. This robotics class helps students learn to build beginner robots. Students also learn about battery operation, robot chassis, microcontrollers, and everything else they need to create a robot.
Robotics for School Students. This YouTube channel offers a video course and it streams twice each week. It covers the basics of robotics, programming languages, and how to build robots.
Wonder for Dash & Dot Robots. This is a mobile app that teaches kids robotics in a fun way. It is also a coding tool that teaches kids everything they need to know about building robots.
Techy Kids. This set of courses claims to provide hands-on learning for complex concepts of robotics. These programs teach kids about extra sensors, robotics, and visual programming.
Benefits of Teaching Kids Robotics
There are a lot of benefits of robotics for kids. For one, it helps them learn the concepts of programming. In addition, when they get older, physics and math will be much easier for them to understand. Learning about robotics and having programming experience from a young age will help make them better job candidates for future careers in robotics.
Robotics for Kids FAQ

Why should kids learn robotics?

Kids should learn robotics because it helps them develop design, programming, logic-building, product development, and analytical skills. These skills help kids understand programming concepts and apply them to real-world problems.



Can kids learn robotics?

Kids as young as five can begin learning the basics of robotics. There are lots of online resources that offer training for young children to learn to build robots. Also, you can find tutorial videos and learning games for kids.



What are some resources to learn robotics for kids?

There are several resources, such as online courses from Udemy and other providers for kids to learn robotics. In addition, there are in-person robotics classes, books, tutorials, educational toys, and after-school programs for kids to learn robotics.



Is robotics for kids worth it?

Robotics for kids is worth it because it allows kids to understand a wide range of subjects in the future. The concepts they learn will help shape their love for other subjects like physics and math. Also, learning robotics from a young age will better prepare them to understand advanced concepts in the future.