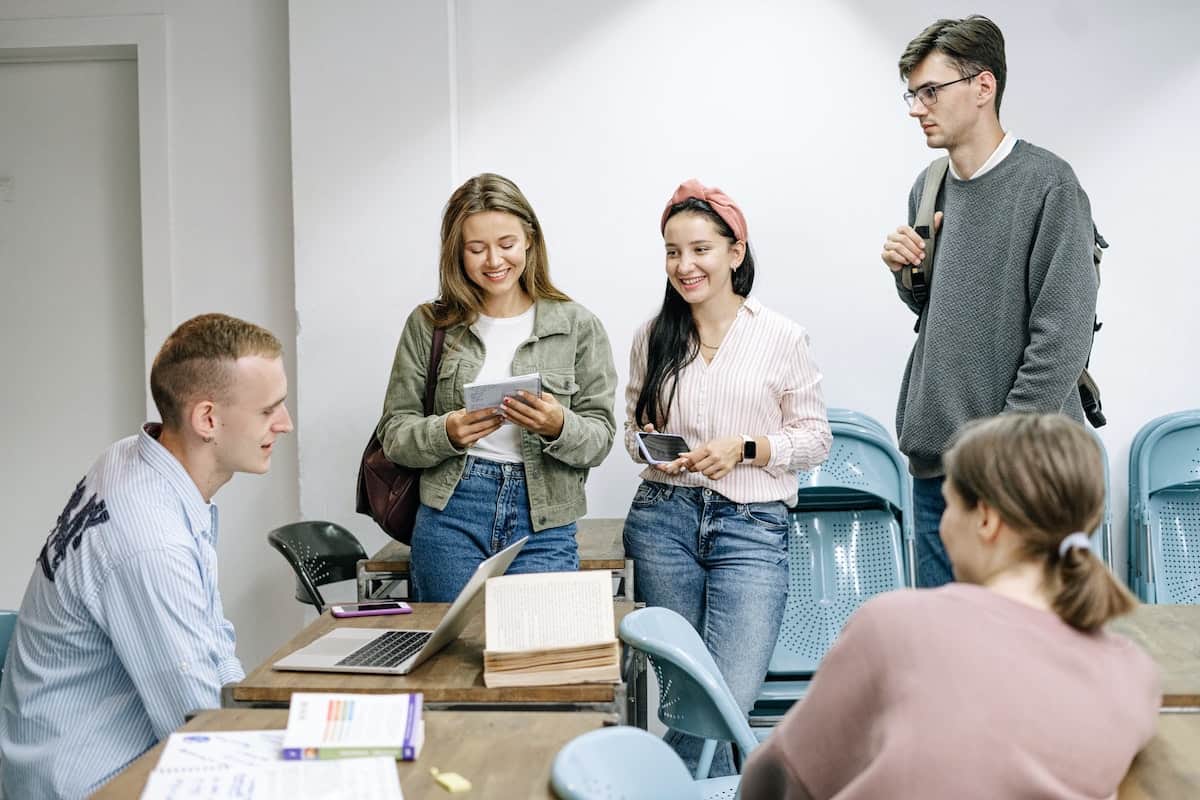 Computer Science Scholarships: 2021 Guide
Computer science is one of the most popular careers in tech. According to the Bureau of Labor Statistics, a software engineer's average annual salary is $110,140. Even though this is a great outcome for any computer science major, earning a degree can be expensive, and you don't want to be stuck with student debt.
In this guide, we will show you the best computer science scholarships available in 2021. Whether you're studying electrical engineering or video game arts, you can find a scholarship to help ease your financial burden. Read below to learn how you can lessen your student loans for your undergraduate or graduate degree.
Are There Many Scholarships Available for CS Students?
Yes, there are dozens of scholarships available for computer science students. You can apply to private scholarships offered by highly reputable tech companies like Google or Apple or get a governmental scholarship. You can also find scholarships offered by your school or program based on academic achievement.
There are also community-based organizations that offer scholarship funds for everyone from Native Hawaiians to Latino students. You can find organizations that provide scholarships for women, minorities, or veterans. No matter your situation, if you prove your academic excellence, you can get scholarships and grants to help you pay tuition.
The Institute for College Access and Success reports over 62 percent of undergraduate students had student debt in 2019. Scholarships are the best way to avoid debt because scholarship recipients don't have to pay them back. There are options for international students, full-time graduate or undergraduate students, and even work-study programs.
Where to Look for Computer Science Scholarships
You can research your options using the US Department of Labor's free search tool for college scholarships. You can find many professional organizations that offer technology industry financial aid. If you want to attend an accredited university, your school will often offer scholarships based on your academic record and basic eligibility requirements.
Another way to discover new opportunities is by asking your high school counselor or career advisor. This is one of the most common ways to find computer science scholarships during high school. The earlier you start searching, the more additional scholarships you will find for computer science programs.
When Should I Start Applying for Scholarships?
You should start applying for scholarships as soon as possible, but it will vary depending on the scholarship. All programs have different requirements and deadlines. However, the majority require you to apply the summer after your junior year of high school. If you aren't in high school, the application process happens the year before you would start your degree.
You should begin your research by exploring all scholarship opportunities before you become a high school senior. If you're already working, you can also seek employer aid. You should also make sure you can study in the US because some scholarships are for permanent residents. Check the financial aid office for your computer science program.
General Requirements to Access CS Scholarships
There are several requirements to obtain a computer science scholarship, but they will vary depending on the program. However, most of them would ask you to demonstrate your need for financial aid and your academic level, usually measured with a GPA. Some scholarships ask for a minimum GPA of 3.0, but others ask for higher grades.
If you're applying for a nonprofit organization scholarship, you must meet their particular requirements, such as participating in extracurricular activities or community service. If you're applying for a community-based scholarship, you must be a member of that particular group. Government agencies also have their own requirements.
How to Apply for CS Scholarships
To apply for a computer science scholarship, you usually have to submit an application form. This application will include a letter of recommendation, your resume, and your cover letter. In the cover letter, you will showcase your skills and demonstrate why you deserve this scholarship.
Most programs will ask you to include official college transcripts and participate in a phone or in-person interview. However, this depends on the type of scholarship. Some of them are based on grades, and others are based on your potential in the field. Prospective students should check the requirements for every scholarship opportunity.
If you have very high grades, you might also be eligible for automatic entrance scholarships. This can be automatically applied to your tuition and help you get a discount. Depending on how well you do, you can get $1,000 or more per year from an accredited institution. This is a convenient choice for eligible students.
Top Scholarships for Computer Science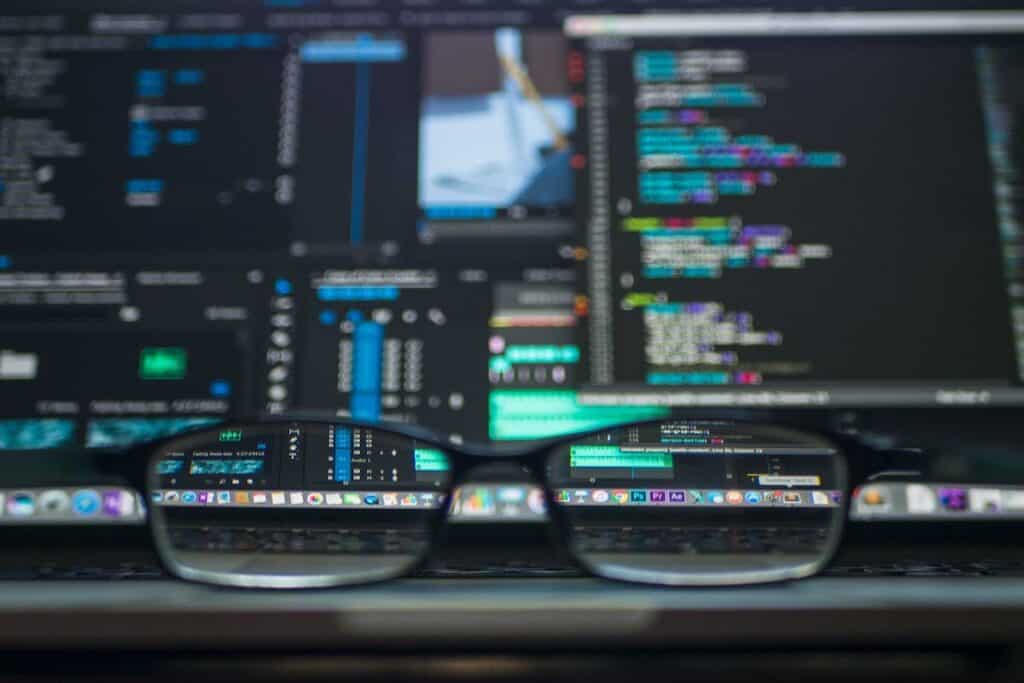 Undergraduate Computer Science Scholarships
Amount awarded: Partial or full tuition coverage
This is an academic, merit-based scholarship for students with outstanding academic achievements. It'll cover partial or full tuition depending on your performance and financial need. You must demonstrate that you have a competitive understanding of a STEM topic or the field of engineering. You must also be a full-time undergraduate student.
Amount awarded: $10,000, can be renewed a maximum of three times
The Lockheed Martin STEM Scholarship helps students who can't afford tuition costs pay for their bachelor's degree. Students must demonstrate exceptional academic achievements along with their financial need. This scholarship covers $10,000 of tuition, but it's renewable up to three times, providing computer science students a total of $40,000.
Amount awarded: $20,000 – $30,000
This is a local scholarship developed by Woody Woodcock and his family. It was made to help students pursue a degree in a four-year college. To be eligible for this scholarship, you must have a GPA of 3.8 and be a high school senior in Albuquerque or the surrounding area. This scholarship is based on merit, not financial need.
Graduate Computer Science Scholarships
Amount awarded: $5,000
This merit-based grant is provided by the International Information Systems Security Certification Consortium. It is intended for current students who want to get a cyber security master's degree. To be eligible, you need a 3.5 GPA, transcripts, and a letter of recommendation. You will also have to respond to essay questions.
Amount awarded: $7,000
To qualify for this scholarship, you can be either an undergraduate or graduate student, and you must be eligible to study in the United States. To participate in this scholarship, you must spend ten weeks as a science journalist. It is a summer fellowship that includes a $7,000 scholarship that you can use towards your tuition.
Amount awarded: Full tuition, $36,000 per year for up to four years, $5,000 academic allowance plus $1,000 per year for up to four years
The Department of Energy provides this scholarship. It helps graduate students who are studying for a doctoral degree in one of the top technical fields. You must be enrolled in a full-time program, demonstrate excellent academic performance, and be eligible to study in the US. This scholarship offers extensive financial support.
Scholarships for Women in Computer Science
Amount awarded: $10,000
This scholarship provided by Google was introduced to reduce the talent shortage of women in technology. You can apply for this scholarship if you're pursuing a bachelor's, master's, or PhD focusing on game development. Eligible candidates must be full-time female students with exceptional academic performance and community involvement.
Amount awarded: $2,000 or more
This scholarship is provided by two organizations: the Applied Computer Security Associates and Computing Research Association Widening Participation. This scholarship will provide financial aid opportunities for female applicants who want to get a bachelor's or master's degree to become information security analysts.
Amount awarded: $5,000
Members of The Society of Women Engineers have access to financial aid opportunities for a graduate or undergraduate degree through this scholarship. This is for female students with at least a 3.5 GPA and who are legal residents of the US. The association prioritizes members of underrepresented communities in the tech industry.
Computer Science Scholarships for Minority Students
Generation Google Scholarship (North America)
Amount awarded: $10,000
This scholarship awards underrepresented groups in the tech industry $10,000 for their tuition. This scholarship aims to provide educational opportunities to minority groups in the computer science sector and reduce career barriers and financial burdens. If you are a full-time student with big career goals, apply for this scholarship.
Amount awarded: $3,000
The AFCEA Undergraduate Diversity Scholarship awards underrepresented members in the tech community with a partial scholarship to reduce education costs. You must have at least a 3.0 GPA and be a US resident or citizen. There is only one application form, so you can also apply to other AFCEA scholarships automatically.
Amount awarded: $3,000
The Ralph W. Shrader Graduate Diversity scholarship provides financial aid to underrepresented communities in tech, such as women and visible minorities. The application materials include your resume, letters of recommendation, and official transcripts. This scholarship is for outstanding students who need help with educational costs.
The Bottom Line 
Scholarships are the best way to fund your education, no matter what degree you want to get. If you want to pursue a career in tech, there are many different options for college students in a STEM field. Schools offer scholarships to students based on academic merit or minority status, including Native American students and other marginalized groups.
You can also find departmental scholarships for your degree program. There are special options for online programs in the technology field. Apply for as many scholarships as you can to get the funding you need. It may take some time, but these computer science degree scholarships are worth it.