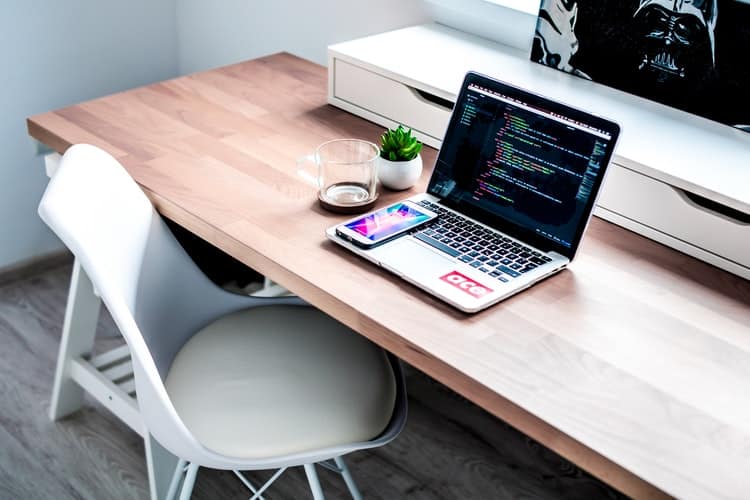 Programmer Salary: How Much Do Coders Make?
So, you decided to pursue a tech career or perhaps, you are just starting your research into a job in programming. You could also have just decided that you want to make a career change. Either way, a tech career can be an excellent decision. However, before choosing a career, it's important to know a lot of things, such as the average salary. So, how much do coders actually make?
Before you begin the process of enrolling in a coding bootcamp or degree program, learn about the earning potential of coders. That includes how much money you might be making as a coder.
What Determines How Much Coders Make?
One of the most important things to consider when deciding to become a coder is the salary. The average salary of a computer coder, according to Glassdoor, is $76,526 a year. However, the actual salary that you might receive depends on several factors such as:
1. Experience
As with any trade or career, the amount you make depends on how long you've worked in the field. If you are an entry-level computer programmer, expect to bring in around $62,978 a year. This is a good figure when compared to other industries. If you are a senior computer programmer, you will likely be making around $85,688 annually.
2. Specialization
Coding is a fundamental skill that can open a lot of doors for you, especially when it comes to specializations in tech. If you are proficient in one or more coding languages, you will be able to tap into any area of tech that you prefer. This is important because whatever you choose to specialize in will affect the salary you will be able to make.
For instance, a software application developer can make $81,582 a year, while a computer systems engineer can make up to $108,000 annually. The good news is that there doesn't seem to be a limit on the amount you can make in the tech industry. Consider whatever salary you start at as just that—a starting point.
3. Credentials
It would be nice if all it takes to succeed in the tech industry was coding knowledge. While this can be the case in some instances, credentials still hold a crucial part in landing a dream gig. Some HR professionals still prefer to see a traditional college degree in a resume. When deciding which route to take, you should take into consideration that different jobs demand different requirements so you have to plan well.
The Highest-Paying Coding Jobs
There are several coding jobs out there. These range from full-stack web development to database administration. Including the company and field you work in, it's possible to earn six figures in any one of these positions. Below is a list of the highest-paying coding careers based on the average salary.
A software developer's job is to look at the users' needs and create software that meets those needs. Software developers may design software from scratch or update something that already exists.
Software development is a constantly growing field. The Bureau of Labor Statistics says the job outlook for software developers is expected to grow by 22 percent from 2019 to 2029. This is much faster than average.
Full-stack web developers work on all aspects of a website. This includes the front-end or the visual elements of a website that users see. They also work on the back-end elements of a website or how the site collects information and sends data, among others.
The average salary of a full-stack web developer is $95,466. However, the highest-earning developers make upwards of $107,724.
Data scientists help organizations solve problems through data-driven insights. They do so by compiling data, creating models, statistics, analytics, and using their math skills. Data scientists must analyze large sets of data and organize them for usability. Programming is vital to this position.
Computer systems administrators deal with the daily responsibilities of maintaining networks. This includes supporting, organizing, and installing computer systems. They may work with intranets, local area networks, wide area networks, network segments, or other forms of data communication systems.
How to Become a Coder: Available Pathways
First things first: how do you become a coder? There are many routes you can take. Each route has its pros and cons. Below are a few methods you can become a coder.
Self-Taught Programming
Possibly one of the hardest ways is teaching yourself. Let's face it, the challenging part about self-education is staying motivated to learn every day. So, if you decide to take this route, you will need time, motivation, and discipline. Keep your learning style in mind to produce good results.
Earn a Degree in Coding
The next possible route that you could take is enrolling in a computer science program at an accredited university. This is one of the priciest directions you could take, considering a four-year degree doesn't come cheap. However, the price pays off when you have this credential on your resume.
While learning to code is extremely important, credentials still pay off in the tech industry, so having a four-year degree is still impressive. Furthermore, today we have loans and scholarships available for those who wish to attend college but can't afford it right away. These make it possible for more students to attend than before.
Coding Bootcamps
Lastly, you could enroll in a coding bootcamp. A coding bootcamp is an extremely accelerated and brief version of a college degree. It will teach the basics of coding that are needed to succeed in the job.
This option covers the most ground in the fastest amount of time. You can be in the workforce sooner and therefore make money sooner. Are coding bootcamps worth it? That all depends on your situation, but they are definitely a great option for most people looking to enter the tech industry.
How to Become a Coder?
As you can see, a lot of factors influence how much you will make as a coder in the tech industry. It will all depend on your background, education, and, ultimately, your skillset. There is a place for you in the industry, as long as you know which route you are pursuing.
If you are new to coding, consider every aspect. Think about what kind of coder you wish to become and which area of tech you'd like to specialize in. Think of the educational path you'd embark on. Trust us, it will be a good investment for your future.