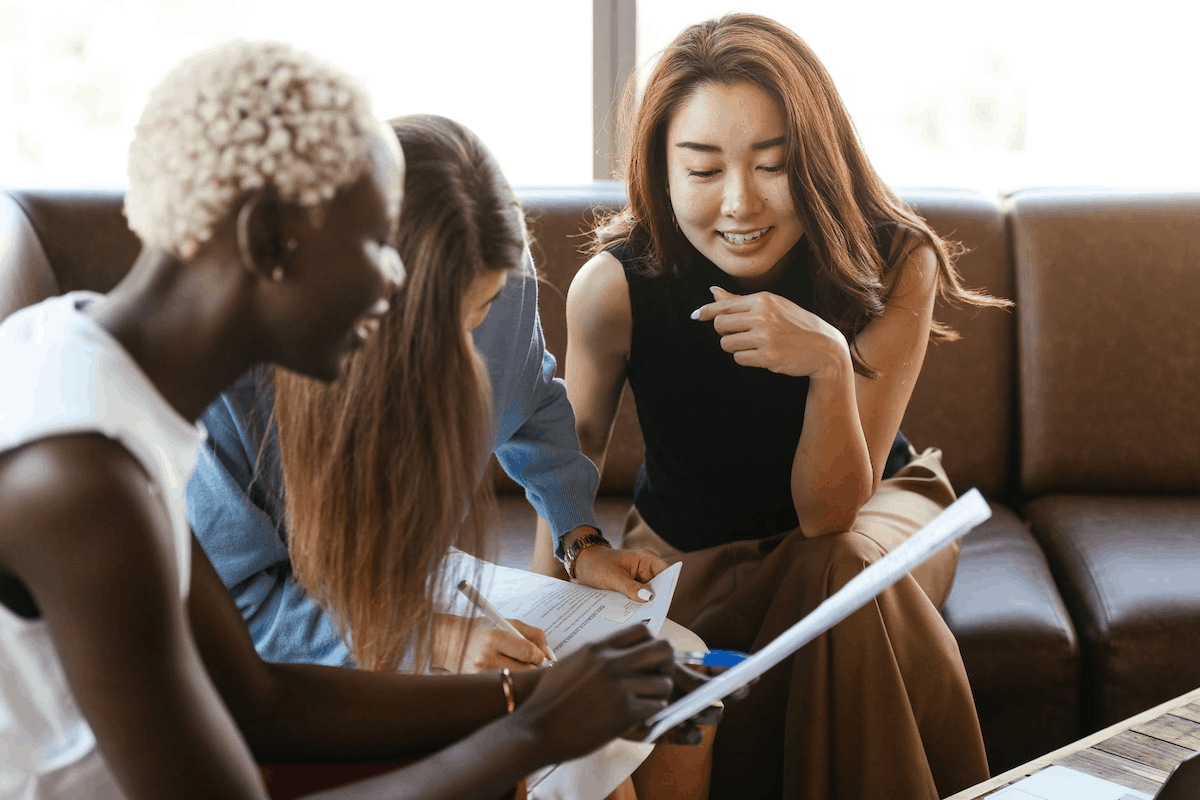 Setting Career Goals: 10 Tips for Setting Career Goals Effectively
Setting career goals is an important step to finding success in your professional life. They allow you to develop a clear mindset of your future as well as gain a sense of accountability and discipline. No matter what point you're at in your career, you should be spending time visualizing your future.
This immersive guide to how to set achievable career goals will help you determine milestones to guide you toward your ultimate long-term career goal. Job seekers should always set goals to stay on their career path. Keep in mind that everyone's path to career success is different, and big goals require resilience and hard work to achieve.
How to Set Career Goals
Setting goals is an excellent practice that will benefit both your personal life and your professional career. However, it is important to set goals that are achievable and realistic to avoid disappointing results. There are different types of goals and guidelines that can help you get where you want to go in your career.
To keep your goals achievable, you will want to make use of long-term and short-term objectives. Doing this will help you avoid procrastination and give you smaller milestones to celebrate while keeping you on track towards achieving your ultimate goal. You can also try setting SMART goals, which make sure your objectives are realistic.
What Are Examples of Career Goals?
Examples of career goals include getting a promotion and earning a new certification, but they can be very broad. Short-term or long-term goals can involve learning to code, deciding what kind of company you want to work at, and finding positions that work for you. Read below for more examples.
Landing a position at a tech company
Successfully switching careers midlife
Graduating with a bachelor's degree
Doing innovative research
Starting your own company
Earning new technical skills
10 Tips for Setting Career Goals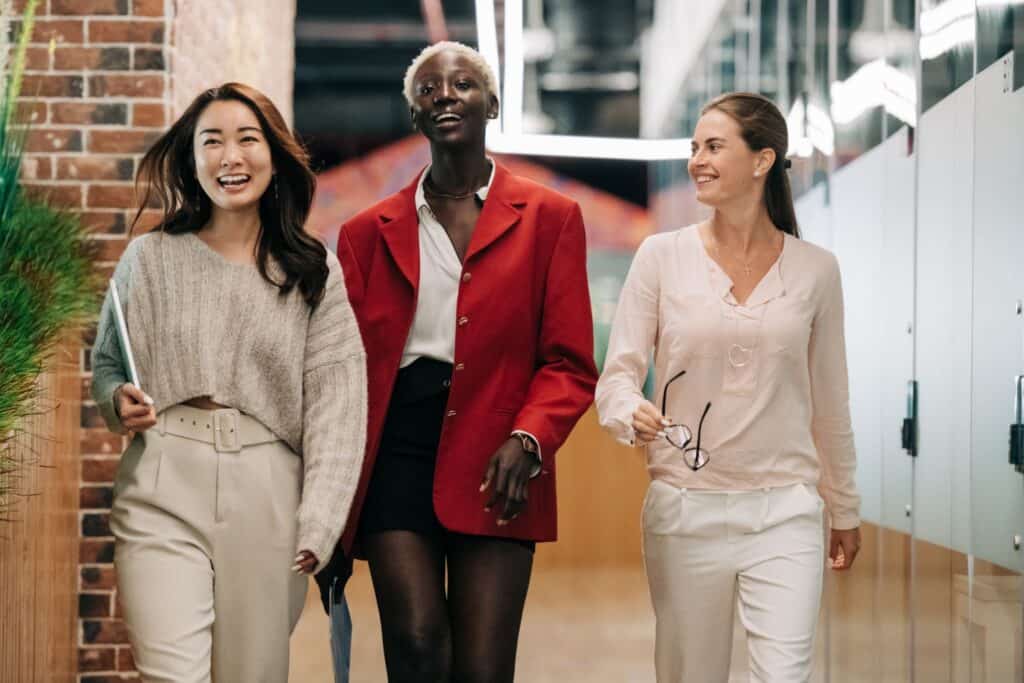 Setting career goals doesn't have to be difficult. It can even be a fun process where you get to visualize yourself achieving your objectives. If you're interested in optimizing the goal-setting process, take a look at this list of the most relevant tips to follow when creating professional and personal career goals.
1. Break Them Up
Big goals can be overwhelming if you only look at the final step. You are more likely to achieve your objects and stay productive if you break up the process into smaller milestones. For example, if your goal is to get a new job, you can start by updating your resume, gathering your references, and earning a new credential.
2. Define Success
Another common mistake that can get in the way of people finding success is not being clear about what they want. Having vague goals like "I want to be successful" or "I want to be happy" is a good start, but you have to be specific to be able to define a clear pathway and get to work.
3. Tie Them Together
You will find more satisfaction during the process if it is always clear how your smaller achievements are tied to your long-term goals. This will help you stay focused and ultimately be more productive. You might even develop a sense of accountability once you start ticking tasks off your career plan.
4. Keep It Realistic
There's nothing wrong with setting an ambitious goal, but you must be aware of the reality of your time and resources. Try to stick to realistic goals as much as possible to avoid disappointment. This is where setting SMART goals can come in handy. The University of California has a comprehensive guide to SMART goals that can help you.
5. Measure Your Process
Another crucial step when setting goals is to keep track of your process. The best way to do it is by setting up achievable timeframes. Setting up a time to accomplish each task will help you work towards your goals without getting overwhelmed by how much you still have to get done. This is vital for your short-term goals and long-term ones, too.
6. Stay Positive
There will inevitably be challenges in your journey of achieving short-term and long-term goals, but it is important to remain positive. The work that goes into achieving a personal or professional goal is enough to give anyone anxiety. In times of doubt, try to stay focused on all you have achieved leading up to this point.
7. Visualize Your Dreams
Visualization is more powerful than you think. Envisioning your personal goals will help you stay focused on what you want to achieve. Sports psychologists usually recommend this process to their patients to help them perform better in games. It can help to train your mind to focus on positive thoughts.
8. Write Everything Down
One of the best ways to have effective goals is to write down your process. It will keep you accountable for your actions and help you keep track of your performance. This way, you will more easily identify potential challenges and how to overcome them. You can also post your goals somewhere where you can see them every day, like by your computer.
9. Find a Mentor
Mentors and career coaches have professional knowledge in this field that could help you with things like developing a five-year plan. These are important workers and can be useful for anyone. If you enjoy helping others, you can even become a career counselor and earn $46,494 per year, according to PayScale.
10. Practice Resilience
Even if you set achievable goals and realistic timelines, you will still face setbacks and challenges. It's important to remain flexible and creative when solving the problems that come up during the journey to your larger goal. Unrealistic goals won't get you anywhere, but a relevant goal can make or break your attitude.
When Should You Set Your Career Goals?
You should set your career goals as soon as you think of them. Whether you want to enter a network security career or earn a professional certification, the best time to start is always now. This is especially the case if you want to set long-term goals. Try hiring a career coach to help you find a common goal or set your goal end-date.

Everyone is allowed to have professional aspirations, whether they are starting their first jobs or the late stages of their career. Though we focus on creating a life plan during high school and early in life, anyone who feels they can be achieving more than they are should set career goals.
Start Setting Career Goals Now to Advance Your Career
Setting career goals may be the best way to redirect your career towards success, so don't underestimate the power of goal-setting. Remember to stay positive, resilient, and realistic throughout the journey. You will face barriers and challenges, but you can successfully overcome them if you focus on finding solutions and keeping a good attitude.
Career Goals FAQ

What are the five SMART goal attributes?
A SMART career goal is Specific, Measurable, Achievable, Realistic, and Timely. SMART goals are the best way to set measurable goals and create solid steps toward goals.

What are the types of goals?
There are three types of goals: performance, outcome, and process goals. Process goals measure your performance in the process of achieving another milestone. Performance goals measure your ability to meet certain standards. Outcome goals are based on a final result, like getting hired or promoted.

What are examples of professional goals?
Typical career goals include completing a project at work, learning a new skill, earning a higher salary, and landing a leadership position. You should set physical goals as well as smaller, short-term goals to get you where you want to go.

What do goals for performance review mean?
These are goals that are based on measurable performance levels such as cost reductions, productivity, improving client satisfaction, or achieving better communication. They're usually used in companies and businesses, but they can also be used as personal goals.