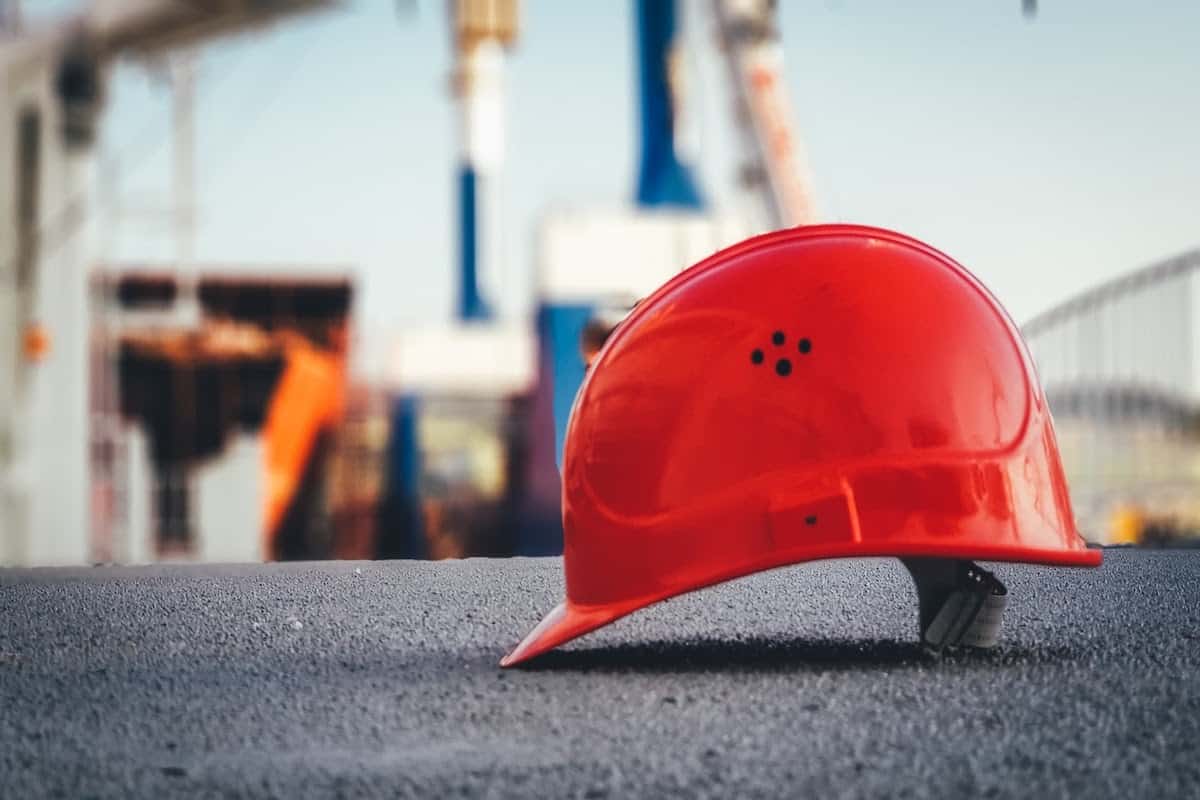 When Is It Too Late to Change Careers?
Changing your career path can be difficult, especially if you are over 40 years old. However, it is never too late to find your dream job. If you are currently considering a major career change, this article is for you. In the guide below, you will find key info to help you decide your next steps.
In this article, you will learn about myths and misinformation surrounding changing careers. We will also describe the traditional steps in the process, as well as some alternatives that might work better for you. You will have everything you need to get started and learn how to make a career change.
Why Do So Many People Want to Change Careers?
The desire to change careers can stem from many factors, so it is impossible to determine a specific reason for all cases. However, one of the most common reasons people want to start fresh in a new field is job dissatisfaction.
Unfortunately, this topic is very prevalent in the US workforce. A 2016 Pew Research study showed that 30 percent of Americans only work to get by, and they aren't passionate about their career choices. Dissatisfaction can stem from low pay, poor job motivation, or simply choosing the wrong career. All of these reasons provoke a desire to shift careers.
Unhelpful Myths About Changing Careers
One of the common barriers that prevent workers from changing careers is prevalent myths and stories of other people's bad experiences. Everyone's process is going to be different, and your results will depend on your own decisions. If you are considering starting a career change, educate yourself about some of these myths to make sure they don't affect your decision.
1. I Will Have to Start from Scratch
Starting from scratch is a logical fear. Leaving a familiar environment for an uncertain future is difficult, especially if you are over 40 years old and are sacrificing an already stable position. However, many jobs support transferable skills, techniques, and processes that help you adapt to new challenges. You might be able to start at a higher level, thanks to your life experience.
2. My Salary Will Be Lower
Sacrificing salary for higher job satisfaction might not be possible for all people, and typically an entry-level position means low pay. Still, if you qualify for the work and invest in your education, you can gain a higher salary faster than if you were stuck in a dead-end position. For example, the entry-level salary for a software developer is $63,460, according to PayScale.
3. Hiring Committees Don't Want Employees of My Age
Age can be an obstacle to overcome in this process, but it's more common than you think to start projects or new careers as an older adult. Successful people don't see age as an obstacle. You can use life experience and your current career trajectory to increase the level of your resume and apply for better positions.
4. I Need a Bachelor's Degree
A good career path does not necessarily require a bachelor's degree. Educational requirements in the 21st century have changed now that there are so many resources available. You'll find you can earn good salaries after studying in certificate programs, online courses, community colleges, and coding bootcamps.
5. The Process Requires a Lot of Money
Some people believe that changing careers is an expensive investment. The truth is that how much you spend is up to you. You can gain new skills for employment through online programs, free courses, and other affordable resources. Hiring a career coach, starting a bachelor's degree, and investing in certifications may be helpful to some, but they aren't necessary.
Why Changing Careers Might Be the Best Option
Working in a field that inspires and fulfills you is a rewarding experience that everyone should have, but that's not the only benefit you might find by switching careers. You might find your new career path can also earn you a higher salary or award you greater control over your work and life balance.
Changing a career might mean changing your long-term goals, working on your happiness, or investing in a better future. Working in an environment where you can apply your skills can help you earn more income and greater life satisfaction. For this and even more reasons, making a career change could be the best decision of your professional life.
Things to Consider Before Changing Careers
Before making such a major decision, you will want to take a moment and consider the path ahead of you. It can involve a lot of time, effort, and trial and error to make a successful career change. You will want to consider these five fundamental steps to ensure your process is as smooth as possible.
Analyze Your Motives
Some of the most common career concerns stem from inadequate salaries and job dissatisfaction. Before giving up your current career, analyze your reasons for wanting to start fresh. If you are motivated by issues such as bad mental health or a negative work environment, you might be able to solve your problems without changing careers.
Look to the Experiences of Other Career Changers
The best way to get an understanding of what this journey will look like for you is by reading the stories of other career changers in a similar position. Knowing their experience may help you avoid making the same mistakes and also can help inspire you. Do a Google search for career changers in fields related to yours and take note of their actions.
Upgrade Your Skillset
A new job requires fresh and up-to-date knowledge. If you are looking for options in similar fields, you should consult current trends, job platforms, and new techniques. On the Internet, you can access excellent institutions and useful resources to optimize your skills and resume.
Work with a Career Advisor
A career coach, or career advisor, is a specialist in job placement for unemployed or career changers. These individuals are experts in interviewing practices, hiring techniques, and salary agreements and often have partnerships with employers. With this career guidance, you can increase your chances of having a successful career transition.
Manage Your Money
Savings will be critical during the career transition. It doesn't matter if you start a new bachelor's degree, online course, or gain skills through self-learning. You will want to have some money put away before you get started. Finding career success requires managing your resources. Make a spending plan that gives you plenty of time to get ready.
Best Careers to Start at 40
After age 40, you might find it more difficult to make a major career change. However, with your life experience and transferable skills, you can find great options with high salaries and job benefits. Below are descriptions of five great careers to start at 40.

IT Specialist: If your career dreams point to the tech industry, this career may be for you. Tech development is a growing field demanding thousands of new employees, regardless of age or experience. You can learn the skills required to be an IT specialist in coding bootcamps, courses, and certificate programs.
Business Administrator: If you have many years of experience with a company, this career transition could be perfect for you. It is a vast field, allowing you to adapt your current skills more easily, and these jobs often earn a good income. You can also take a look at the best business intelligence careers too.
Coding Specialist: As a coding specialist, you can work from home and decide your hours. In addition, education in this field is inexpensive and efficient, and your skills are always in high demand. There are many different coding and programming careers to choose from, and entry-level workers earn high salaries.
Massage Therapist: Massage therapists are currently in high demand. According to the Bureau of Labor Statistics (BLS), massage therapists earn $40,620 per year, and the job outlook will grow 21 percent between 2019 and 2029. This outlook is over five times the national average growth rate.
Copywriter: The writing industry allows you to develop your creativity while making money from home. Copywriting training can be extensive, but there is a lot of demand for writers on freelancing platforms. If you learn this skill, you can manage your income and work on your own time.
How to Change Careers Successfully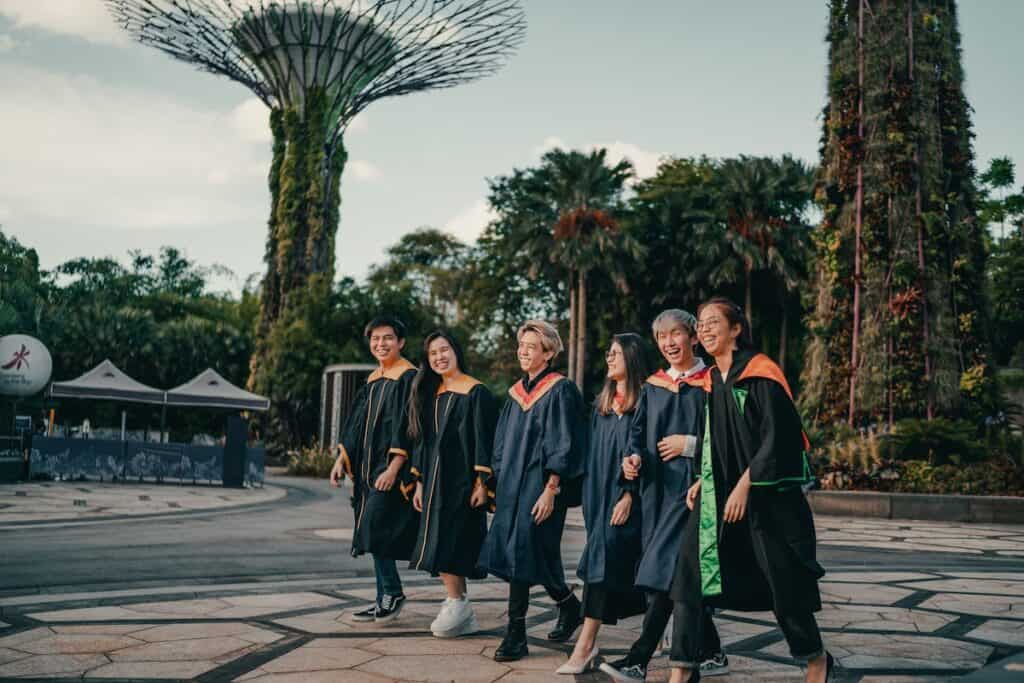 There is no sure path that will guarantee a successful transition. You'll need to consider your personal interests and experience as well as current hiring trends to determine the right way to go. Reviewing this list of 10 career change tips will help you start your journey on the right foot.
Attend a School
Gaining further education will help you in almost any job field. A four-year degree shows employers you have dedication and talent, which will help you be taken seriously. In your business objectives, you should always consider your academic preparation.
Four-year institutions have good reputations and are world-class resources to learn current techniques to succeed in the industry. Although this alternative is the most expensive, it is nevertheless a strong option to consider if you are serious about career advancement.
Acquire Tech Skills
Most industries today are experiencing a technological revolution. Many careers focus on digital techniques to optimize services. Acquiring these skills can make you desirable to many major companies, especially in industries like business, finance, and tech.
If you are interested in gaining tech skills quickly and for affordable prices, consider enrolling in tech institutes like online coding bootcamps. Technology is an essential skill in the 21st century, and you will find this knowledge applicable in a wide variety of jobs.
Obtain the Necessary Certifications
Many companies and occupations require a certification that validates your knowledge. If you are thinking about a major career shift, evaluate the requirements and credentials necessary to be hired by companies in that field. This is especially applicable to highly technical positions or hands-on jobs.
Review the professional profiles of employees who currently have your dream career. Check the websites of the certification institutes for exam prices, validity periods, states where these licenses are required, and more to develop a strong sense of what will be expected of you.
Do Volunteer Work
Observing others may be a great way to connect with your dream career. Many companies admit interns or will allow interested persons to visit company buildings. Volunteer work gives you a deep sense of how the occupation works, what employees do, and how to achieve good results.
Another advantage of volunteer work is that it helps you improve your resume. If you include these experiences in your professional profile, you can increase your chances of landing a new job and reach your business objectives.
Become an Entrepreneur
If you are interested in investing and creating a new venture, you might want to consider starting your own company. Many famous business owners began their careers in different fields but found ways to turn their essential skills into a million-dollar idea.
Working as an investor in your projects is a great idea to learn more about a new industry. You will also want to keep in mind that finding advisers and experts in the field will help you avoid mistakes on this path.
Manage Your Finances
Before leaving your current career, you need to manage your finances. Resigning will mean eliminating your monthly income while you focus on your career change. Savings and investments are necessary for this process.
Your ultimate job satisfaction will depend on how you use your money and your skills to make a successful transition. This can be a difficult process, but if you maintain a good organization, you will be able to get a new job and hopefully an opportunity to work on your passion.
Hire a Career Advisor
If you are concerned about the transition from your current role to your new career, consider hiring a career advisor. Career coaching helps thousands of unemployed Americans, as well as career changers, find new opportunities.
Hiring an expert will likely be a smart investment. With this career management, you can increase your chances of reaching a new career in a short time. According to Indeed's figures, a career coach charges between $100 and $150 per session, although prices may vary depending on location and other factors.
Choose a Career Right for You
Setting high goals for career advancement and dream jobs is always nice, but you will want to be realistic. Choose a career suitable for you, your academic position, your experience, and your natural ability. This will help you get hired, as well as perform well in your eventual role.
If you choose a dramatic career shift but don't meet the minimum requirements or technical skills, you'll struggle to find success. Keep in mind that some companies only hire staff with college degrees and previous experience in similar jobs.
Read About Similar Cases
Familiarizing yourself with the experiences of others can help you on your way. Online, you can find blogs, videos, and many stories about people who changed their careers to dedicate themselves to new industries. These stories will help you make better decisions and avoid making similar mistakes.
The tech industry welcomes many workers from unrelated careers each year. On many bootcamp websites, you can find career advancement programs for people like you, develop your potential, and start working on your dream career.
Be Optimistic
Changing careers is a difficult process, and you are sure to hit some bumps in the road. Maintaining a positive attitude will help you stay motivated and avoid procrastination. If you pay attention to each of the tips in this article, you will start to see results before you know it.
Changing careers is an important decision that will affect many areas of your life. You must have strong willpower and focus on the goals you want to achieve. Optimism also requires organization. Deadlines can help you optimize your route and reach the goal in less time.
Is It Too Late to Change Careers?
It is never too late to change careers. Fear and insecurity may be stopping you from taking the plunge, but you should remember there are plenty of resources available to you. With determination and hard work, a better lifestyle, higher salaries, and job satisfaction are within reach.