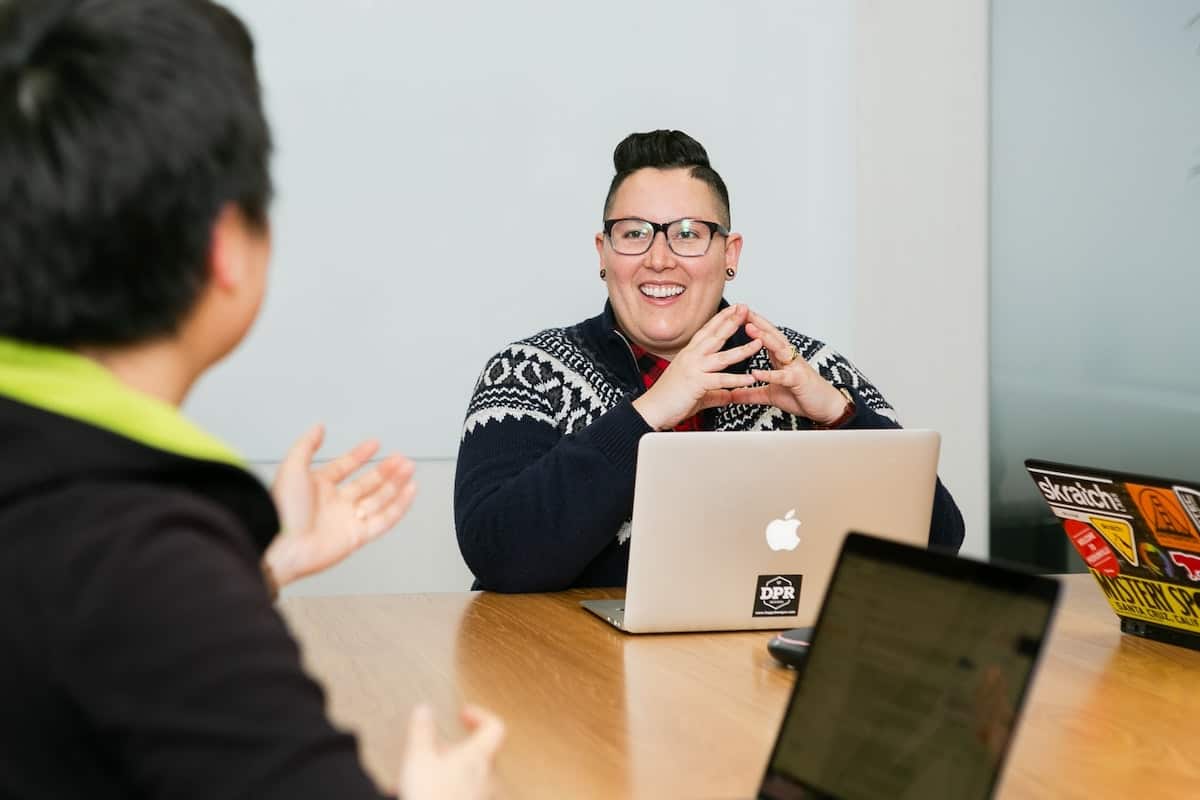 Is Technology a Good Career Path? Reasons to Get a Job in Tech
Technology is a fast-growing industry with a wide variety of rewarding careers. Many people want to pursue a career in technology for an above-average salary, plentiful job opportunities, and a positive job outlook, but is technology a good career path for you?
This guide will highlight the benefits of pursuing career options in technology to help you weigh the pros and cons of entering this field. It will cover the potential salaries, growth potential, and job descriptions for some of the most popular job titles.
Why Is Technology a Good Career?
The fruitful careers in the technology industry are good because they encompass essential knowledge and tools used in our daily lives. The tech industry is constantly evolving, so there will be new opportunities for career advancement and job growth for the foreseeable future. This high demand for skilled professionals means that most of them earn a higher-than-average annual wage.
Technology is also an excellent career because the essential skills are very transferable from one career path to another, which translates to great potential for career growth. For instance, a software engineer can easily become a network engineer or software engineering manager. It never hurts to be tech-savvy and up to date with new technology.
What Technology Job Pays the Most?
The highest-paying technology job is blockchain development, where experts earn average salaries of six figures per month. Other prominent and high-paying tech jobs include software engineering, data science, DevOps engineering, network architecture, and product management. Read below to find out more about these high-paying job titles.
The tech industry is unique because people do not need a four-year bachelor's degree or associate degree to secure a job. Training from intensive coding bootcamps can provide the skills tech employers are looking for. These bootcamps offer flexible programs with hands-on or project-based training to make their graduates qualified for any of the following jobs.
Blockchain Developer Salary: $154,550
Blockchain developers are responsible for developing and implementing digital solutions with blockchain technology. These experts construct decentralized applications and system architecture using blockchains. The field is still fairly new, but it has a huge potential and these developers enjoy a high annual salary.
The skillset necessary for this high-paying career includes attention to detail and analytical skills, as well as a firm grasp of different technologies used in Ethereum, Ripple, and Bitcoin.
Cloud Architect Salary: $153,318
Cloud architects are responsible for deploying and overseeing the cloud computing strategy of a tech company. This expert develops cloud architecture, crafts cloud strategy, and coordinates the implementation of cloud architecture and deployment.
A cloud architect also ensures that deployments in the cloud environment are performed correctly. Useful skills for this field include a strong understanding of cloud application architecture, Amazon Web Services (AWS), Google Cloud, and the Microsoft Azure platform. Great communication skills are also a plus.
Big Data Engineer Salary: $130,674
Big data engineers create and manage the big data infrastructure of a company. They are able to get results from unstructured data sets within a short time. Big data engineers play a different role from data scientists in that they collect, store, and process data. Data scientists also analyze the data they have collected to produce actionable insights for organizations.
Some technical skills a big data engineer must have to qualify for this role include Hadoop, NoSQL, and Spark skills as well as knowledge of data warehousing. Data visualization and programming skills also come in handy.
IoT Solutions Architect
IoT Solutions Architect Salary: $129,859
An IoT solutions architect handles the development of IoT solutions along with applications that use IoT solutions. These experts are responsible for developing the IoT ecosystem, which may involve making IoT ideas more concrete.
The crucial role they play may also involve assisting with interdepartmental IoT constructs. To be a successful IoT solutions architect, you need to have knowledge of machine learning, knowledge of hardware architecture, and good programming skills.
Data Warehouse Architect Salary: $126,941
Data is important to many organizations today, and it must be stored properly for experts to mine insights that can be used in decision-making. This is the role of a data warehouse architect. They build the data warehouse, work with different data warehouse technologies, and design solutions for effective management.
The core elements of this job require solid tech skills such as database design, data warehousing technology, and knowledge of top technologies like Cognos. Communication is also an important skill for these experts. Their role is closely related to that of database administrators.
Data Scientist Salary: $119,413
Data scientists are currently one of the highest-paid professions in the technology field. Their critical role involves analyzing complicated data to spot common patterns and trends to help organizations make informed decisions. These experts collect data from different sources, clean it for accuracy, and analyze the data using algorithms and data models.
When this is done, data scientists use data visualization methods to present the findings to other senior management members. The skills required for this job include different types of programming languages, statistical analysis, good business acumen, and data intuition. A candidate with a data science degree, either a bachelor's or master's, can secure a job in this field.
DevOps Engineer Salary: $114,359
DevOps includes practices that hasten the testing, building, and releasing of software through automation. These experts handle network operations and deployment as they oversee code releases.
Their job role could also involve managing resources, handling the deployment model, and monitoring the performance of releases. This expert is a link between the IT team and the operations team. Their presence makes it possible for operations and IT teams to share a single goal.
Full Stack Developer Salary: $102,744
A full stack developer is basically a front end developer and backend developer fused into one. Full stack developers are involved with both the client-side and the server-side of development. They work on networking, database, and system infrastructure. These experts focus on prototyping software for other members of the IT team to build on.
To become a full stack developer, you need to understand the fundamentals of front end and backend development, database technologies, and API development. Knowledge of programming languages is also important. Full stack developers need to be familiar with technologies and tools such as Node.js, MongoDB, and Angular.
Software Engineer Salary: $99,729
Software engineers receive instructions from clients or organizations, then design, develop, test, and maintain software. The role requires a strong understanding of software architecture. Software engineers also develop software prototypes following the instructions of clients.
Software engineers work with other professionals in most cases. The soft skills associated with this field include management skills, communication skills, programming skills, good analytical skills, and technical knowledge. Software engineers are not to be confused with software developers.
Product Manager Salary: $94,704
Product managers are responsible for determining the parameters of products built by the engineering team. These experts take charge of the development process from ideation to launch. Also, product managers deliver operating plans to help achieve strategic goals.
Their plans contribute to product strategy and vision and make it easier to implement marketing activities. The soft skills needed for this job include communication and analytical thinking skills.
Benefits of Pursuing a Career in Technology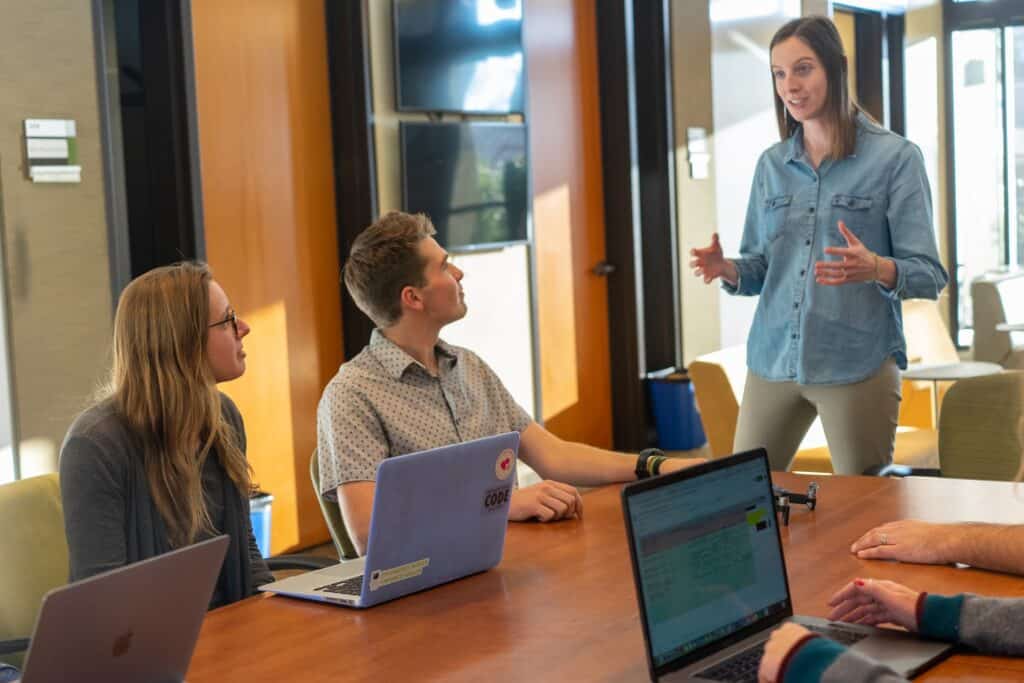 There are so many benefits of pursuing career opportunities in technology. Jobs are more flexible than ever, with more employers taking advantage of remote working technologies such as video conferencing, cloud storage, and accessible Internet. Tech professionals now enjoy a flexible schedule where they can work at their own pace and set their own hours. 
Another top benefit is that tech jobs offer several career possibilities. For instance, a software engineer can easily switch to other roles with similar tech skills, such as product managers or even data scientists. Tech careers are interrelated and require similar knowledge of computer science. The high number of possibilities makes it easier to pursue job satisfaction.
Should You Choose IT as a Career Path?
You should choose an IT career path if you have a flair for technology and innovation. The cost of education required for tech jobs is lower than for other career choices. You do not need to pay for an advanced degree or four-year degree program to start a career in tech. With technical training in a coding bootcamp, you can learn what you need for entry-level positions.
The growth rate for IT workers is on the rise, so you will never struggle to find a lucrative career path. Since tech jobs are run on computers, you won't have to worry about repetitive or mundane tasks, which are automated. This allows you to spend your days solving problems, planning, or harnessing your design skills.
Finally, the average salaries for careers in tech are higher than in most industries. According to the Bureau of Labor Statistics (BLS), the median salary for computer and information technology professionals is $91,250, which is almost $50,000 higher than the median salary for all occupations.